Between Sri Lanka "Emerald Isle" and "Dragon of Asia" Vietnam, all perfect places to dive into the heart of natureIt's normal to hesitate. So, to help you make the best choice, explore this destination match that offers other factors to consider.
Sri Lanka VS Vietnam: comparison criteria
If the tourist attractions are no longer enough to choose between Sri Lanka and Vietnam, other criteria that can make a difference should also be considered: climate, travel budget, activities to do, cultural or natural interests…
Also known by various nicknames such as the "Emerald Island", Sri Lanka is one of the emerging tourist destinations appreciated for its natural assets and cultural attractions. Country, known for its many iconic temples and UNESCO World Heritage sitesIt is also popular for many outdoor activities.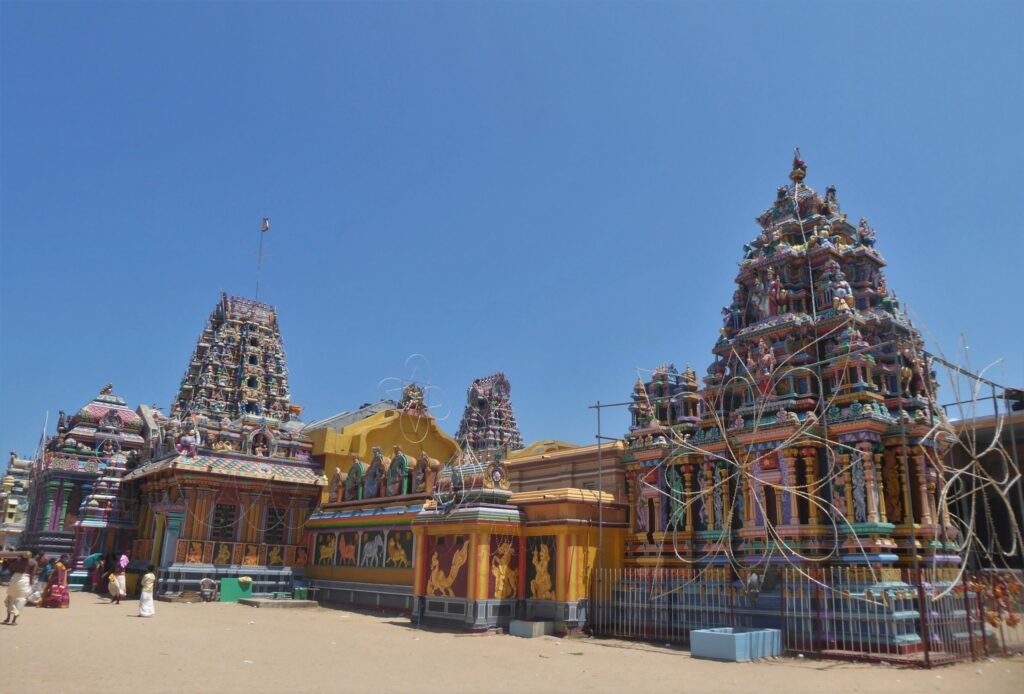 With such emblematic places as the famous Halong Bay, Vietnam rarely leaves travelers indifferent. Bordering China, Laos, and Cambodia, this country attracts nature lovers seeking out-of-the-ordinary cultural discoveries. In fact, it contains many cultural areas which will delight history buffs.
Which country should be chosen according to climate and weather conditions?
The most hospitable country in terms of climate is one whose climatic conditions are favorable for a succession of many bright and pleasant days for outdoor activities.
Best weather: Sri Lanka and Vietnam equally
Vietnam and Sri Lanka are located in geographical regions dominated by monsoon climates. As a result, these two countries experience the horrors of nature during the rainy season. However, the periods to avoid vary from one country to another. Similarly, the climatic conditions for these two countries differ slightly depending on the region: wetter in the south and warmer in the north. This is why the dry season remains the best time to visit these two countries; Here the sun reigns supreme and the atmosphere is particularly pleasant for tourist visits. Question the weather and climate: these two destinations are therefore ex-æquo.
Which country should be preferred according to flight ticket prices?
The price of the cheapest airline tickets during the low and high tourist season serves as a comparison point to find the preferred destination.
Cheapest average round trip price: Sri Lanka and Vietnam draw
Flights from European capitals to the capital of Sri Lanka are cheaper compared to Vietnam's largest city (Ho Chi Minh City, formerly Saigon). But, price differences of only a few euros are barely significant. Especially since the flight to vietnam is cheaper than the provincial airports: Bordeaux, Marseille, Nantes, Lyon…
As a result, these two destinations are ex-æquo in terms of airfare.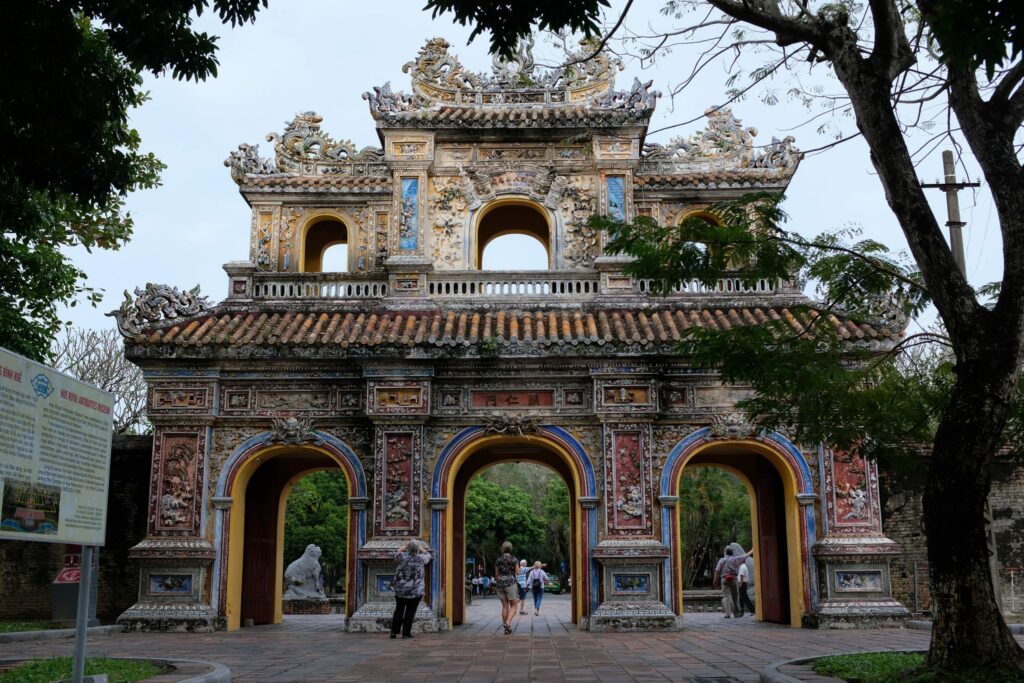 The destination you choose according to your budget
It is possible to determine the most accessible destination with a reasonable travel budget, taking into account the living costs during the stay.
Cheapest country: Vietnam
Question the budget, these two countries are proving to be affordable destinations. But if we take into account the purchase of souvenirs as well as various expenditure items such as accommodation, food and beverage, transportation and activities… Staying in Vietnam is less budget-intensive than staying in Sri Lanka. Indeed, a two-week stay in Vietnam for two people on an average budget will cost you several hundred and fifty euros less than in Sri Lanka. What makes Vietnam an exclusive destination!
Quality of life: health, safety, pollution
Which is the best destination for well-being: Sri Lanka or Vietnam? To get the answer, just look at the safety and health issues.
life is good in sri lanka
Like other Asian countries, Sri Lanka and Vietnam offer relative security as parts of major cities are not immune to petty crime. But, Sri Lanka's cleaner air and high-standard healthcare system lift the scales In favor of the "Pearl of the Indian Ocean". It is very nice to live in Sri Lanka.
Which country to choose according to the opinions of travelers: Sri Lanka or Vietnam?
If you're still having a hard time deciding, you can also rely on the opinions of travelers who have had a successful stay in Vietnam or Sri Lanka.
Travellers' favorite destinations: Sri Lanka and Vietnam equally
Travelers' opinions are divided when it comes to choosing between Sri Lanka and Vietnam. Blessed by Mother Nature, these two destinations offer majestic environments for trekking, trekking and healing for good reason. Same waymonuments and temples, protected from the onslaught of time, makes it possible to appreciate its own cultural richness. But as Vietnam continues to attract travelers seeking authenticity, As an emerging destination, Sri Lanka offers nice surprises for those who want to think outside the box.
The destination with the most accessible entry mode: Sri Lanka or Vietnam?
If you don't like cumbersome administrative procedures, know that you can choose the destination with the most accessible entry method.
Most accessible destination in terms of entry procedure: Vietnam
French citizens are exempt from visa for stays of less than 15 days in Vietnam. However, after 15 days, a visa is required for entry and free movement into the country. Note that France is one of 40 countries that can do this. Vietnam visa online application.
However, regardless of the purpose of the trip, tourism or business, and the duration of the trip, French citizens must have a visa to enter Sri Lanka.
Which country should be chosen according to places to visit?
The success of an accommodation depends on the variety of activities to be done as well as the quality of the accommodation. So, which country will seduce you the most with its cultural attractions?
Country with the most UNESCO lists: Sri Lanka and Vietnam equally
With 8 UNESCO heritage sites in 20136 cultural and 2 natural sites, Sri Lanka is one of the most UNESCO-listed destinations.. Indeed, in Sri Lanka you can admire the holy city of Anuradhapura, the historical city of Polonnaruwa, the Golden Temple of Dambulla, the ancient city of Sigiriya, from the top of the famous "Lion Rock" to the old city of Galle. and its ramparts and the holy city of Kandy. Add to this the central highlands of Sri Lanka and the Sinharaja Forest Reserve.
> lire : What to see and do in Sri Lanka 10 must-haves
Vietnam is also not excluded because this country is also home to 8 cultural and natural sites classified as UNESCO heritage sites. Names: Huê Memorial Complex, Ha-Long Bay, Mi-sön Temple, Hoi An Old Town, Phong Nha – Ke Bang National Park, Central Sector of Imperial City Thang Long-Hanoi, Ho Dynasty Fort and Trang An Landscape Complex.
Most cultural destination: Sri Lanka and Vietnam
Given the cultural sites of Sri Lanka and Vietnam, these two destinations are perfect for those who rhyme "successful stay" with the wonder of cultural exploration. If "Dragon of Asia" promises an unforgettable experience that is both original and exciting, the "Pearl of the Indian Ocean" will not fail to amaze its visitors.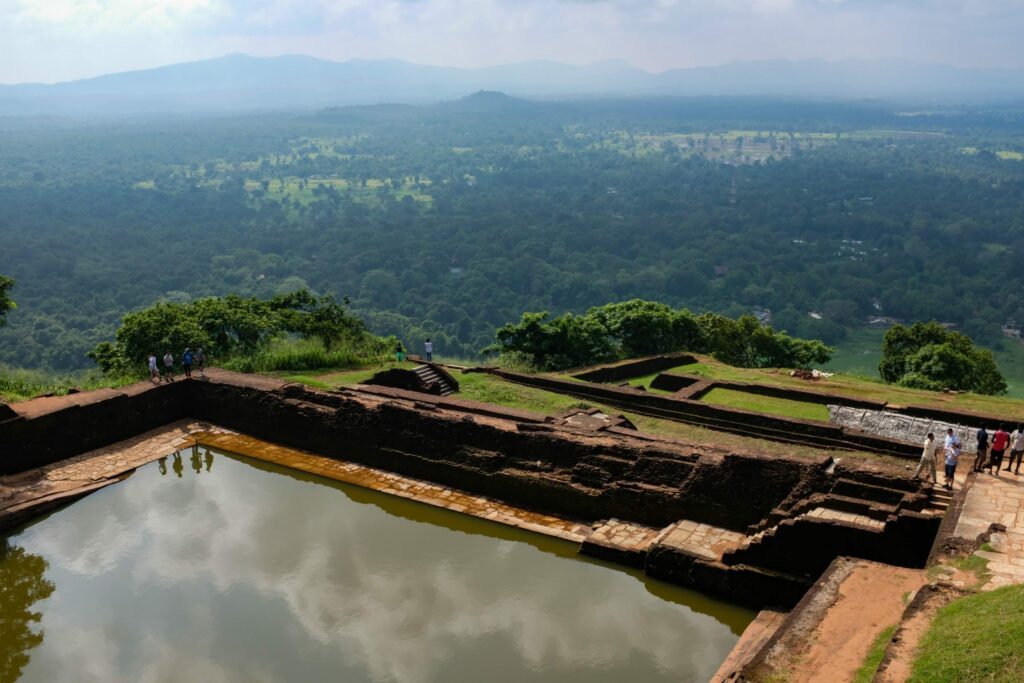 Most festive destination: Vietnam and Sri Lanka
Celebrations and festivals of a religious nature abound in Asia. For this reason, Like the Vietnamese, Sri Lankans never miss an opportunity to celebrate nature and honor their ancestors.through successive religious and traditional holidays throughout the year.
au Sri Lankale Tamil ThaiPongal (Hindu harvest festival) and festivals on Poya day (full moon day) including Duruthu Perahera, Navam, Aurudu, Vesak and Poson, in addition to EsalaPerahera, the "tooth festival" celebrated in Kandy in July.
au VietnamTet (Vietnamese Lunar New Year, meaning "First Dawn Festival"), Bai Dinh Pagoda Festival, Co Loa Citadel Festival, HoiAn Lantern Festival, Perfume Pagoda, Hue Festival, and Mid-Autumn Festival are among the festivities not to be missed. was kidnapped.
So which is your choice: Sri Lanka or Vietnam?
So, which destination will you choose now that you know the other factors to consider: Sri Lanka or Vietnam? Either way, you need to listen to your passions and desires to make the best choice.. And whatever your preference, we're looking forward to it, so share your favorite destination in the comments.
traveler's toolbox ?
Prepare, compare and book your trip with our selection of must-see sites:
? Reservation: find your hotel/accommodation worldwide
? HomeExchange: #1 home exchange platform
✈️ Skyscanner: absolutely the best flight comparator
⏱ LastMinute: the best offers to leave at the last minute
? RentalCars: search and compare rental cars
? GetYourGuide: book unforgettable tours and experiences