When searching or wondering about climate and weather information in Sri Lanka to goAccording to the sites, you will be able to read the opposite information. Indeed, the indicators are sometimes not clear because there are several climates in Sri Lanka during the same period.
In conclusion, Here we detail the best (and worst) times to travel to Sri Lanka by region.. Of all the information given, the most frequently observed is that Sri Lanka has not recovered from climate change.
When to Travel South and West of Sri Lanka
Ideal between January and April!
The best time to travel south and west of Sri Lanka is definitely between January and April! The weather is sunny, dry, hot (between 30 and 35 degrees) and The Indian Ocean is calm for swimming (water is usually almost 30 degrees). We recommend that you avoid the towns of Mirissa, Hikkaduwa, Bentota and Unawatuna to avoid the tourist crowds during this period. You may prefer the quieter towns of Tangalle or Polhena.
That's why these two areas are ideal for celebrating New Year's on 31 December (you will have many special places to party) and Sri Lankan New Year (between 12 and 14 April depending on the year).
In July and August the weather is usually sunny or cloudy., day or night with a few showers. However, it is not the great monsoon as some think! For this reason, these areas can be visited very well in summer, but it should be noted that swimming in the ocean is not recommended. In fact, monsoons occur mostly in water and there are dangerous currents.
? May, June, October and November are the months to be avoided in these regions due to the monsoon.. Humidity is almost 100% and some days can be completely rainy.
When to Travel North and East of Sri Lanka
Perfect between April and September
The best time to travel to the north and east of Sri Lanka is from April (or even mid-March depending on the year) to September. The weather is dry, sunny and hot. (A temperature peak between 30 and 35 degrees, usually in May). Nilaveli, Uppuveli, Passikudah, Arugam Bay beaches are easy to swim and you can go surfing, diving or snorkeling depending on the location. The water temperature is very pleasant with about 30 degrees.
Attention in July-AugustThe tourist flow in the Trincomalee area is very strong. Tourist destinations like Pigeon Island then become overcrowded.
in augustYou can see the "Festival of Nallur" in Jaffna, a hindu festival It takes 25 days.
? Between November and Januaryfirst of all it is not recommended to go to the following areas: The "little monsoon" rages. Therefore, you will encounter rain and choppy seas. The temperature at this time is between 26 and 30 degrees. The humidity level is almost 100%.
When to visit the central district and the Cultural Triangle?
Almost all year round!
best period Visiting the Cultural Triangle and visiting the foundations of Sri Lanka Between December and April. Then the weather is dry, sunny and the temperature is between 28 and 32 degrees.
in May, June, October and November, the weather is usually rainy from 3 pm. you can enjoy the weather is nice when you wake up early in the morning. Note that the Poya Poson festival in Mihintale in June (during the full moon) is a must explore during your trip.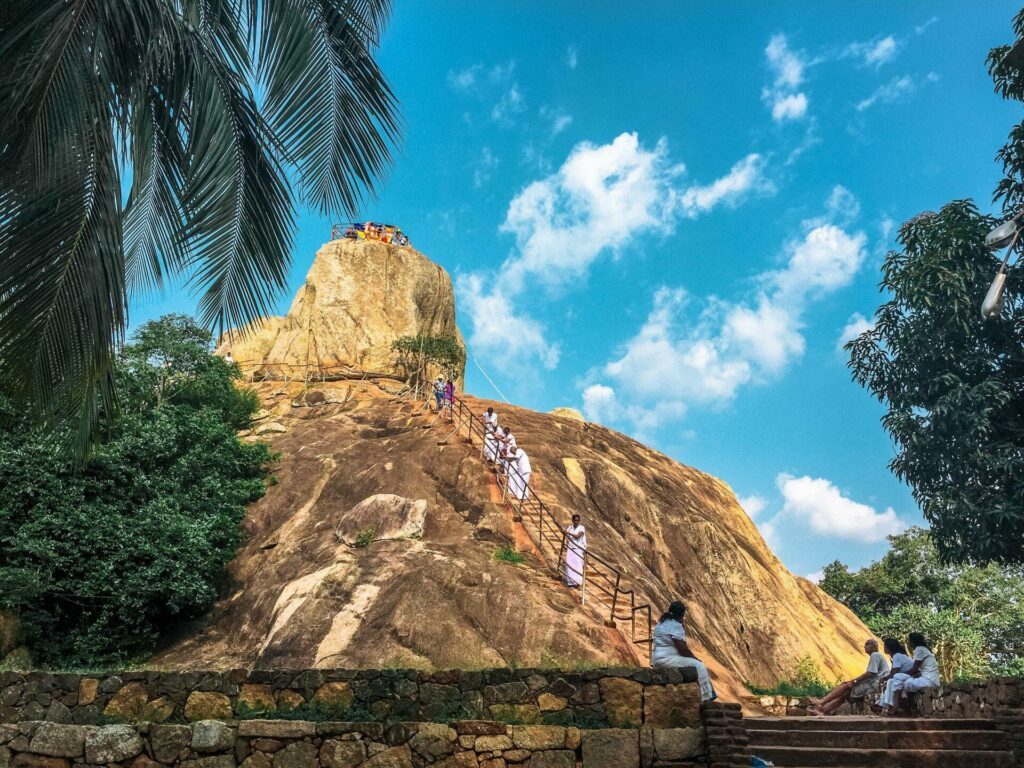 Finally, in July-August, the weather is generally preserved even if torrential rain occurs. In any case, nothing will stop you from visiting Lion Rock or the ruins of Polonnaruwa.
in augustIn Kandy you can explore Perahera: a great buddhist festival. However, we do not recommend it because of the ill-treatment of elephants participating in the festivities. Too bad because all the dancers and musicians are amazing.
When to visit the mountainous region?
Avoid rain between December and May
If you want Explore tea plantations with a beautiful blue sky Contrasting with the green of the leaves, it meets in the mountainous region between December and May. You will enjoy exploring Ella, Haputale, Hatton, climbing Adam's peak or exploring Nuwara Eliya. Don't forget that in April you have a very nice festival to explore in the second city with cooking workshops and activities around the lake. In this region, the temperature is between 18 and 22 degrees during the day and close to 10-12 degrees at night. Bring warmer clothes!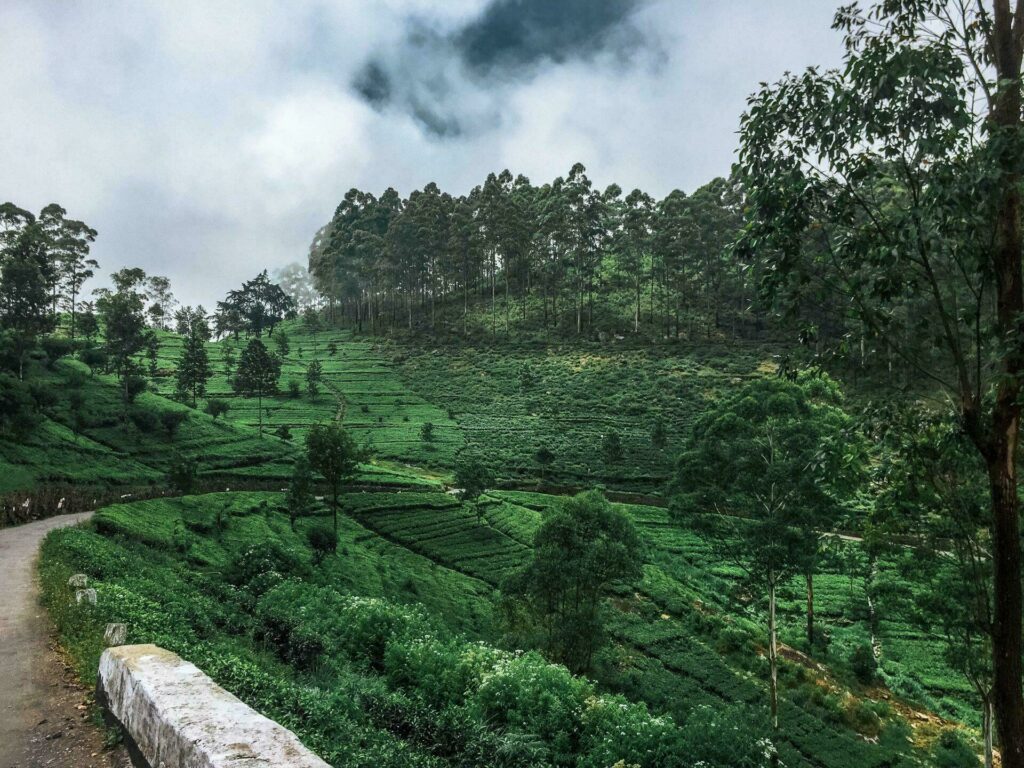 ? Between May and Novemberseason rainy in the area. in May, June, October, Novemberyou risk having full day rain. In July, August and September, there will be only showers. During this time, it is better to prefer all your visits in the morning, when better weather is easier to maintain than at the end of the day.
We advise you not to go to the peak of Adam during monsoons in this area: indeed the mystical atmosphere of the place is no longer there because pilgrims have left and the climatic conditions make it difficult to reach the place (and you definitely won' You can't get the sunrise there once because of the clouds).
---
SUITABLE : See all climate statistics from month to month.
Travel to Sri Lanka all year round!
That's why you can travel in Sri Lanka all year round: depending on the region, you'll find what you're looking for avoiding rainy areas and you will then adapt your itinerary. In any case, please note that except for the mountainous region, the temperature in Sri Lanka is usually between 27 and 35 degrees all year round and the humidity is usually high.
traveler's toolbox ?
Prepare, compare and book your trip with our selection of must-see sites:
? Reservation: find your hotel/accommodation worldwide
? HomeExchange: #1 home exchange platform
✈️ Skyscanner: absolutely the best flight comparator
⏱ LastMinute: the best offers to leave at the last minute
? RentalCars: search and compare rental cars
? GetYourGuide: book unforgettable tours and experiences