In the southeast of Tunisia is the island of Djerba. It seems that this island was discovered by Ulysses… ever since then the kind Djerba has never ceased to amaze!
Have you decided to go to Tunisia and visit this magnificent island of Djerba, but don't know what to see or do? Here is an article tailored for an unforgettable stay. You will find important sights in and around Djerba.. From the most beautiful monuments to the not-to-be-missed visits, we explain everything to you!
Getting to Houmt Souk
The city of Houmt Souk is the capital of the island of Djerba. It is located to the north of the latter. Houmt Souk is famous for its many markets (cloths, spices, pottery…), pretty commercial streets and typical Tunisian architecture. you will find there too several mosques, they are all different. Do not hesitate to visit them, you will be surprised by their unique style. Early in the morning, enjoying a well-squeezed juice is very admirable admiring the sunrise in almost absolute silence in one of the city's cafes.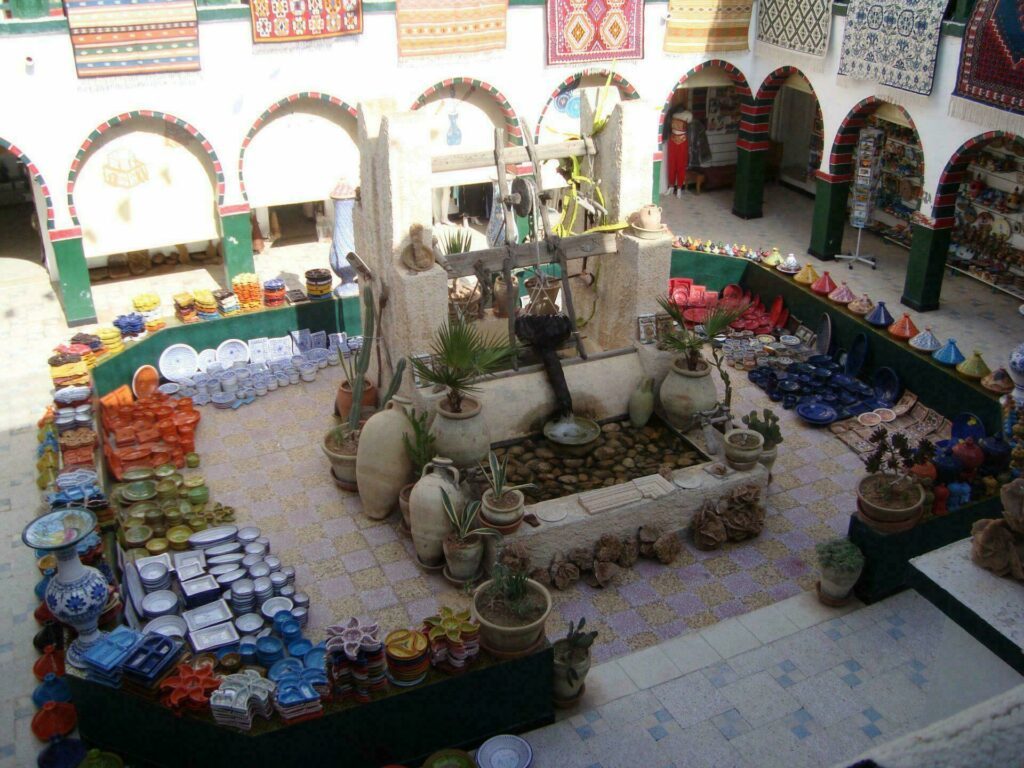 take the road to rome
Conquered by the Romans, Djerba was connected to the mainland in the following ways: a seven kilometer track, a route still used today. Of course, the road has been renovated several times since then to ensure complete safety for its users. you can get it either way. There are many vehicles going around there every day! Feel free to take this route at dawn or dusk. From this bridge, at water level, you will have a magnificent view of the sea and the surrounding land!
Visit the Guellala Museum
The region is famous for its pottery. It is first of all the village of Guellala that makes it possible to gain a solid reputation in this area. Vases, jugs and other small crafts are made here. these are then resold at the Houmt Souk bazaar.
There is also the most important museum to see in Djerba. Actually, if you want knows the daily lives and customs of its inhabitants, this is the place to visit. You will learn about many topics. For example, you may wonder why Eastern brides change their dresses 7 times at their weddings. Visit this museum and you will get the answer! You will explore various scenes of life in traditional costumes. This museum is a bit too much. magnificent tree-lined garden where you can rest in peace.
Sail to Flamingo Island
From the port of Houmt Souk, you can sail to the island of pink flamingos with magnificent pirate-like sailboats. During the transition, sailors will swing many ropes and sails under their bewildered eyes. If the opportunity arises, you can also admire some dolphins. Once on the island Various events await you: Quad or buggy rides, local restaurants under wicker huts, lounging on the white sands by the lofty water. Of course you can admire nice bird populations but especially flamingoswho gave this magnificent island its name!
? Check dates and book your trip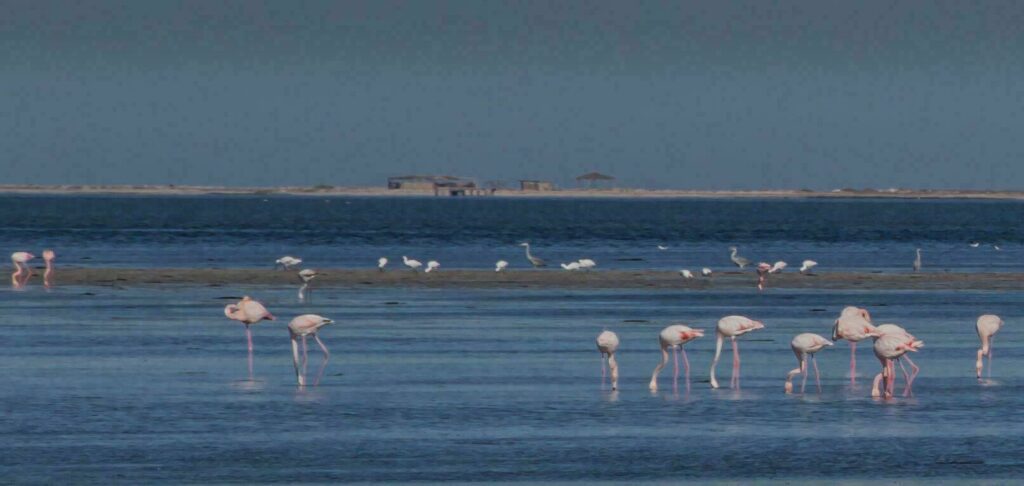 Relax in the hammam
The economy of this magical island mainly revolves around sea tourism. Also, if you are looking for a spa or thalasso, you will have to go to Djerba. Hotel infrastructures actually integrate many facilities designed for relaxation and well-being.. Some are found in fondues, these places where there is very strong economic activity for passer-by traders.
But one of the top things to see in Djerba beauty of the eastern bath. A real moment of relaxation and well-being. You will find several on the island. Usually these are communal baths, but some institutes will suggest you privatize the baths. This is a discovery not to be missed during your stay. You'll feel like you're on a little cloud after inhaling local essential oils spread over places. Don't miss the opportunity to get a massage for a few more dinars!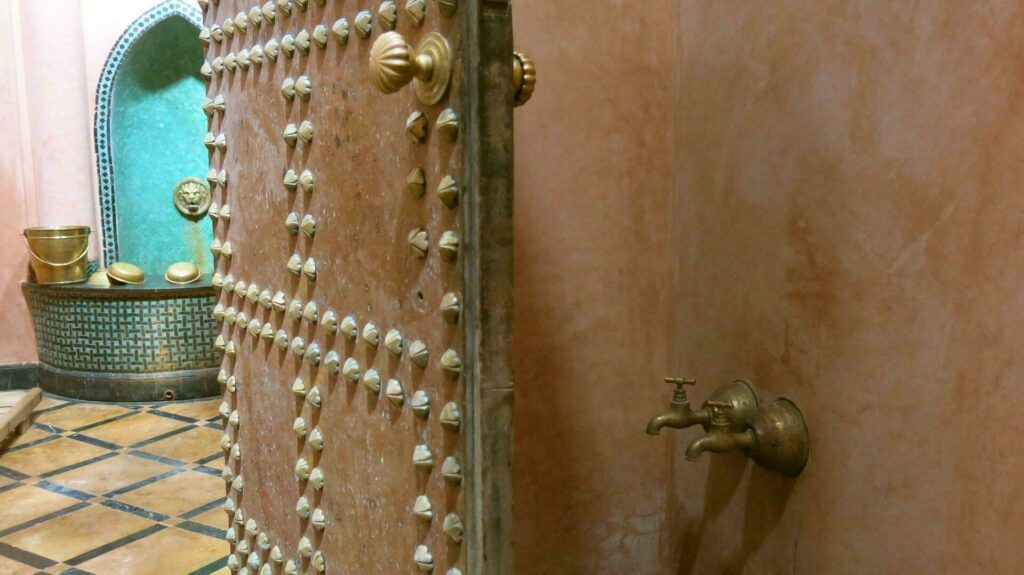 read also : Djerbahood: The other side of Djerba
An open-air museum emerges when Tunisia falls under the spell of urban art… Discover the 10 most beautiful photos of Djerba.
See more >
Admire the Ghriba synagogue
Ghriba Synagogue is one of the top tourist attractions to see in Djerba. Indeed, this synagogue is home to one of the last Jewish communities in the Arab world. Many visitors go there every year To admire the beauty of this magnificent building. The most beautiful view remains the interior. You will need to go through a security gate to enter and cover your head and shoulders. It is very important to respect these customs in this holy place. Once inside, you will be amazed by the spirituality of the place. You will listen to the Jewish songs of the rabbis while admiring the splendid colors of this synagogue.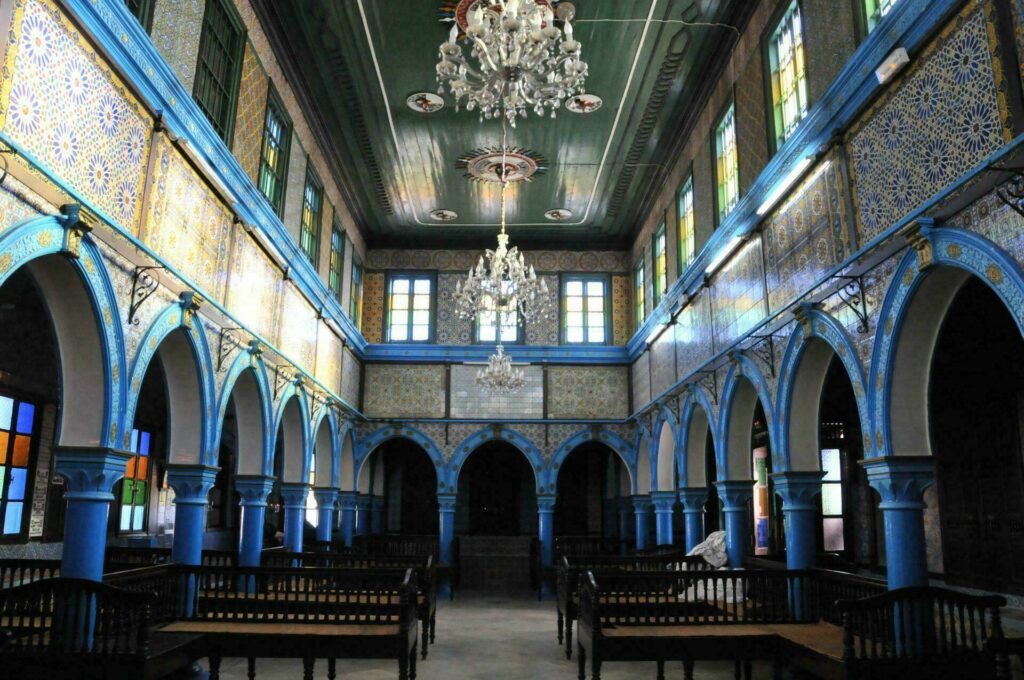 Discover Djerba
Djerba Discover actually a village that blends entertainment, culture and traditions of Tunisian life. you will find all kinds of activities for the little ones, but also for the big ones. Have fun learning the history and folklore of Djerba. To discover Lalla Hadria Museum and all Arab-Islamic works. You can also go to: The largest crocodile farm in the Mediterranean. But thanks to the Musik Explore stage, attend concerts and get to know Tunisian music culture.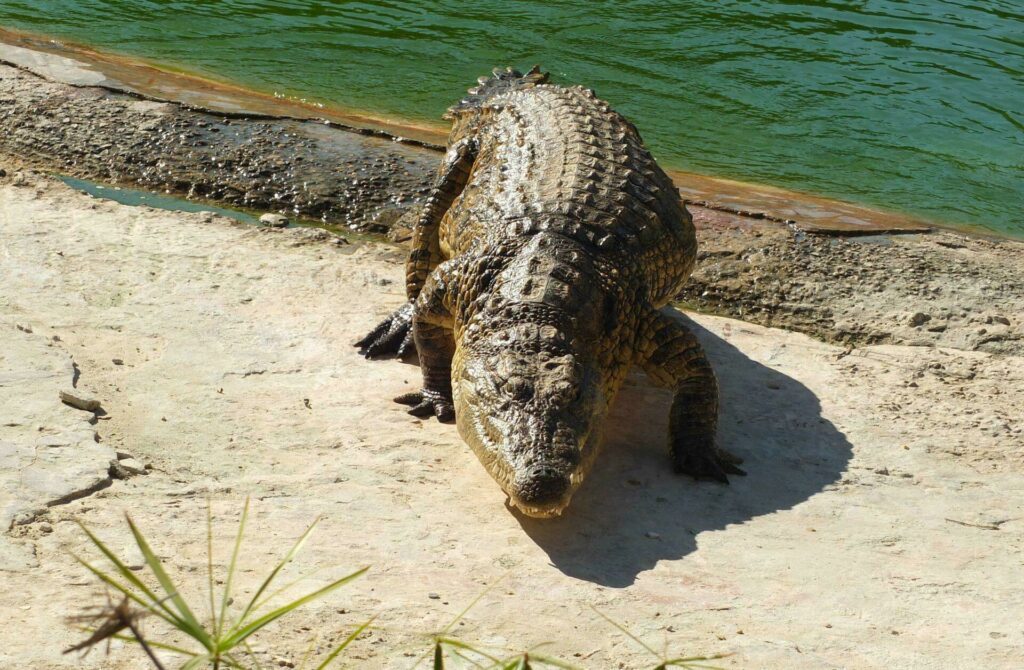 Wander the beaches of Djerba
If you are more interested in beaches, know Djerba has vast expanses of almost flawless white sand.. There are impressive palm trees along these beaches. It is these Mediterranean herbs that make the greatest impact on people's minds. Without a doubt, Polynesia is in the Mediterranean!
Did you know that the beaches of Djerba are considered the most beautiful in the African continent? You really can't leave without visiting this island. lying down for a few hours on the warm sand in an idyllic setting. Djerba beaches are very popular with tourists. The water is at a good temperature almost all year round. I know 350 out of 365 days the sun shines there ! For added peace of mind, you can find some hotels with access to a private beach.
? You will not be able to leave Djerba without having it done. camel ride ! Experience the beauty of Djerba on an unforgettable journey and discover the lagoon and Berber villages surrounded by stunning scenery. ? More information here.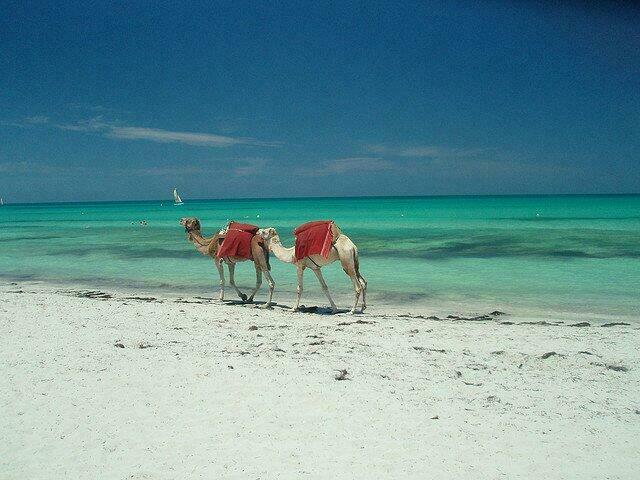 Other ideas for activities or excursions from Djerba:
Useful information
To get from Tunisia to Djerbayou can use the Roman road you saw before or the ferry that connects the continental town of El Jorf to Djerba Ajim.
from franceYou can reach there by air or by sea.
Money The Tunisian dinar (TND) used on the island of Djerba. Know that 1 € = 3.38 TND is approx.
There no jet lag We are in the winter period between France and Djerba and there is -1 hour in the summer.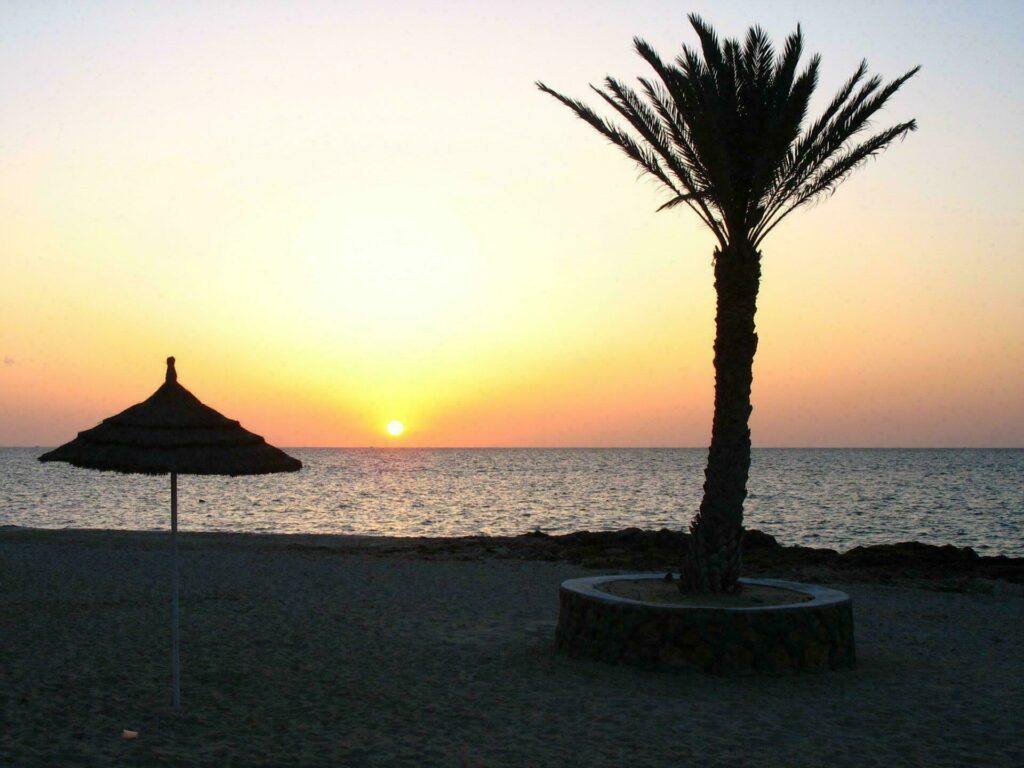 The basics of Djerba… and beyond?
Tunisian cities are very similar in offering different visits and activities. If you enjoyed your trip to Djerba, you will definitely enjoy visiting other cities such as Monastir or Tunisia's capital, Tunis. Feel free to leave us your comments and impressions. Your accommodation in Djerba I wish you had the chance to go there!
traveler's toolbox ?
Prepare, compare and book your trip with our selection of must-see sites:
? Reservation: find your hotel/accommodation worldwide
? HomeExchange: #1 home exchange platform
✈️ Skyscanner: absolutely the best flight comparator
⏱ LastMinute: the best offers to leave at the last minute
? RentalCars: search and compare rental cars
? GetYourGuide: book unforgettable tours and experiences