Better to have relevant selection criteria! On the one hand, knowing that Vietnam is a stunningly beautiful country with its magnificent cultural and natural sites and wonderfully preserved beaches, on the other hand, Thailand, which brings together tourist attractions and thus fulfills all expectations. Travelers.
Vietnam Vs Thailand: comparison criteria
To be sure of your choice, nothing between Vietnam and Thailand can beat a list of criteria that allow you to choose the destination of choice. It is also necessary to take into account the different activities available, as well as climate, cost of living or budget.
Rightly called the Pearl of Southeast Asia, Vietnam rarely leaves travelers indifferent. In the effect, The place where you can admire the magical landscapes of Halong Bay is Vietnam. or other cultural places in Hanoi such as the Imperial City of Thang Long and Hue.
Considered one of the most beautiful countries in Southeast Asia, Thailand is fascinating with its many cultural attractions such as temples and historical sites. Thailand is valued for its lavish nature and the beauty of its tropical islands, as well as the variety of entertainment offered here.
Which destination should be chosen according to climate and weather conditions?
In order to determine the most hospitable destination in terms of climate, it is sufficient to consider the climatic conditions suitable for rural getaways and tourist visits.
The most welcoming weather: Vietnam and Thailand
Located in a geographical region subject to monsoon climate, Vietnam and Thailand have some similarities except in some areas.. The mountainous regions of northern Vietnam have a drier atmosphere and more pronounced seasons with rather harsh winters. The tropical climate in the center and south of the country is defined by the succession of two seasons: the rainy season and the dry season. Temperatures in Thailand vary between 15°C and 34°C depending on the season. Rains are plentiful between May and October, which is also typhoon season.
Which country should be preferred according to flight ticket prices?
The price of air tickets can greatly affect the travel budget and can be a determinant in the choice of destination.
Cheapest round trip average price: Thailand
from france, Flight to Thailand is cheaper compared to Vietnam. As a matter of fact, it is possible to save a hundred euros by choosing a France/Thailand flight instead of a France/Vietnam flight. Although some travel agencies offer discounts on airfare, Thailand will always remain interesting.
The destination you choose according to your budget
It is possible to determine a destination where you can live comfortably with a reasonable travel budget, taking into account the living costs during your stay.
Country with the cheapest local budget: Vietnam
In addition to purchasing souvenirs, taking into account various expense items such as accommodation, food and beverage, transportation and activities; Staying in Vietnam requires less budget than staying in Thailand. The cost of a two-week stay for two people in Vietnam ranges from €336 to €1,624, while in Thailand it ranges from €448 to €1.974. This makes Vietnam the preferred destination.
Quality of life: health, safety, clean air
To find the destination where it is good to live, it is enough to deal with the questions of safety and health. Which destination should be preferred in terms of well-being: Vietnam or Thailand?
It's nice to live in both Thailand and Vietnam
Overall, Thailand and Vietnam have satisfactory air quality. A fairly high healthcare system compared to some countries in Southeast Asia. Security is also acceptable as long as you stick to the usual precautions to avoid the scams and pickpockets common in most popular tourist destinations.
Which destination to choose in the opinion of travelers: Vietnam or Thailand?
If you are still having a hard time deciding, you can also rely on the opinions of travelers who have had a definitive travel experience to Vietnam or Thailand.
Travellers' favorite destinations: Vietnam and Thailand
Travelers' opinions differ when it comes to choosing between Vietnam and Thailand. Those who like cultural discoveries and those who want to stay away from the tourist crowds and cheaper prefer Vietnam. But, If you are one of those who like to diversify pleasures, Thailand is a destination not to be missed.between cultural discoveries, beach relaxation and all kinds of night entertainment.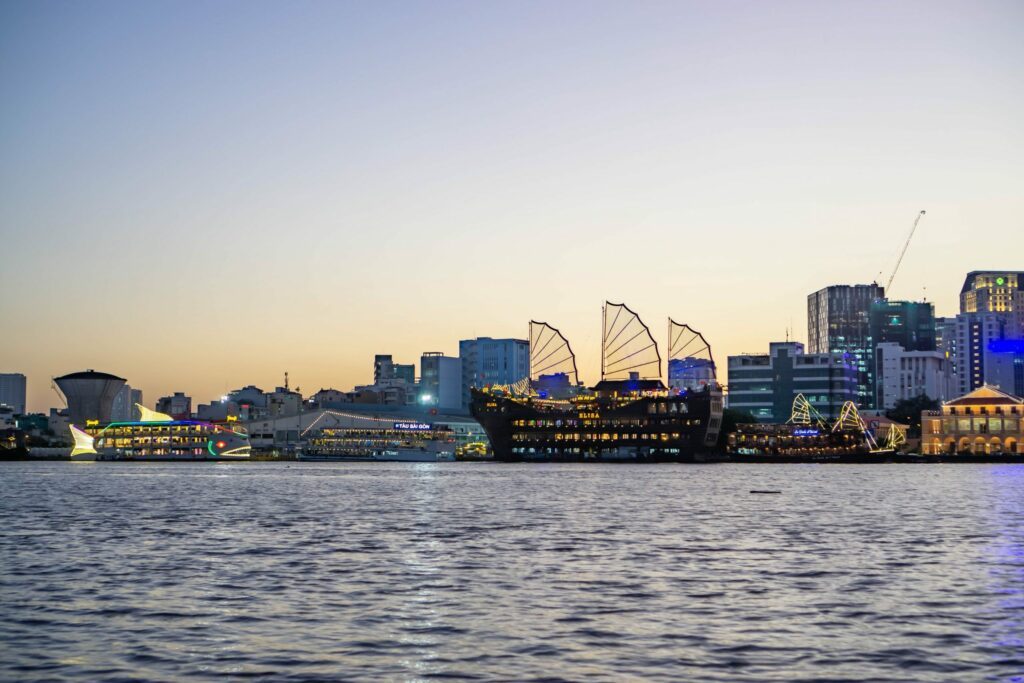 Destination with the most accessible entry mode: Vietnam or Thailand?
If you don't particularly like difficult procedures, it is possible to choose your destination according to the entry formality. So which of Vietnam and Thailand is the most accessible?
Most accessible destination in terms of entry procedure: Thailand
No visa required to enter Thailand, under certain conditions: stay of less than 30 days and in and out of the country by air. In this case, it is sufficient to have a passport.
French citizens are exempt from visa for stays of less than 15 days in Vietnam.. However, after 15 days, a visa is required for entry and free movement into the country. Note that online visa applications can be made for 40 countries, including France.
Which destination should be chosen according to places to visit?
The relevance of a destination lies in the diversity of activities to do, cultural and natural areas to explore, and the possibility of diversifying tastes.
Destination with the most UNESCO lists: Vietnam
Vietnam has many cultural and natural sites listed as UNESCO heritage sites.. You will find 5 cultural sites: Ho Dynasty Fortress, Hue Monuments Complex, Mi-sön Shrine, Central Sector of the Imperial City of Thang Long in Hanoi, and Hoi An Old Town. also explore 2 natural areas and a mixed area, Ha-Long Bay and Phong Nha – Ke Bang National Park: the Trang An landscape complex.
Unesco heritage counts three cultural sites of Thailand: Ban Chiang archaeological site, Historic Ayutthaya City and Historic Sukhothai City and Associated Historic Cities. When it comes to natural heritage, you will find two exceptional places: Dong Phayayen-Khao Yai Forest Complex and Thung Yai-Huai Kha Khaeng Wildlife Sanctuary.
Most cultural destination: Vietnam and Thailand
Both Vietnam and Thailand attract cultural exploration enthusiasts. However, with its many cultural sites on the UNESCO heritage list, Vietnam promises an unforgettable experience, both authentic and refreshing. Keep in mind that it's also hard to remain indifferent to the splendor of temples and other cultural sites in Thailand, such as the emblematic temples of Wat Arun, Wat Pho and Wat Phra Kaeo, rich royal palaces, ancient relics and temples featuring magnificent statues. Buddha's.
So which is your choice: Vietnam or Thailand?
Now that you have a set of answers, all you have to do is choose your next travel destination, Vietnam or Thailand. If you love cultural exploration and healing in the heart of unspoiled nature, then choose Vietnam. On the other hand, in order to diversify tastes and combine cultural visits with rest on the beach and festivities in lively cities, it is better to choose Thailand. What about you ? What are you thinking ? Let us know in the comments !
traveler's toolbox ?
Prepare, compare and book your trip with our selection of must-see sites:
? Reservation: find your hotel/accommodation worldwide
? HomeExchange: #1 home exchange platform
✈️ Skyscanner: absolutely the best flight comparator
⏱ LastMinute: the best offers to leave at the last minute
? RentalCars: search and compare rental cars
? GetYourGuide: book unforgettable tours and experiences