Since Sri Lanka is an island, almost the entire country is surrounded by sandy beaches and we can at least say that they are idyllic! However, it is not easy to swim in all of them. Indeed, some are better suited for surfing, others for kitesurfing or even lazing on the hot sand.
What are the best beaches in Sri Lanka? and what can we do about it?
Advice for women:
It is recommended to swim in the sea with shorts and T-shirts on isolated or local beaches, and avoid sunbathing with a swimsuit. Indeed, Sri Lankan culture is so humble, you risk getting a nasty surprise by showing yourself half-naked. Also avoid topless and bathing straps, it will shock the locals.
Mirissa Beach: best known
Mirissa is the beach best known for enjoying quite calm water. In fact, the waves are less strong there than elsewhere. The hidden beach is the most popular beach for travelers in this area. However, while the beaches are beautiful and snorkeling is possible during the peak season (between December and February), the place is a victim of its own success and is overcrowded by tourists.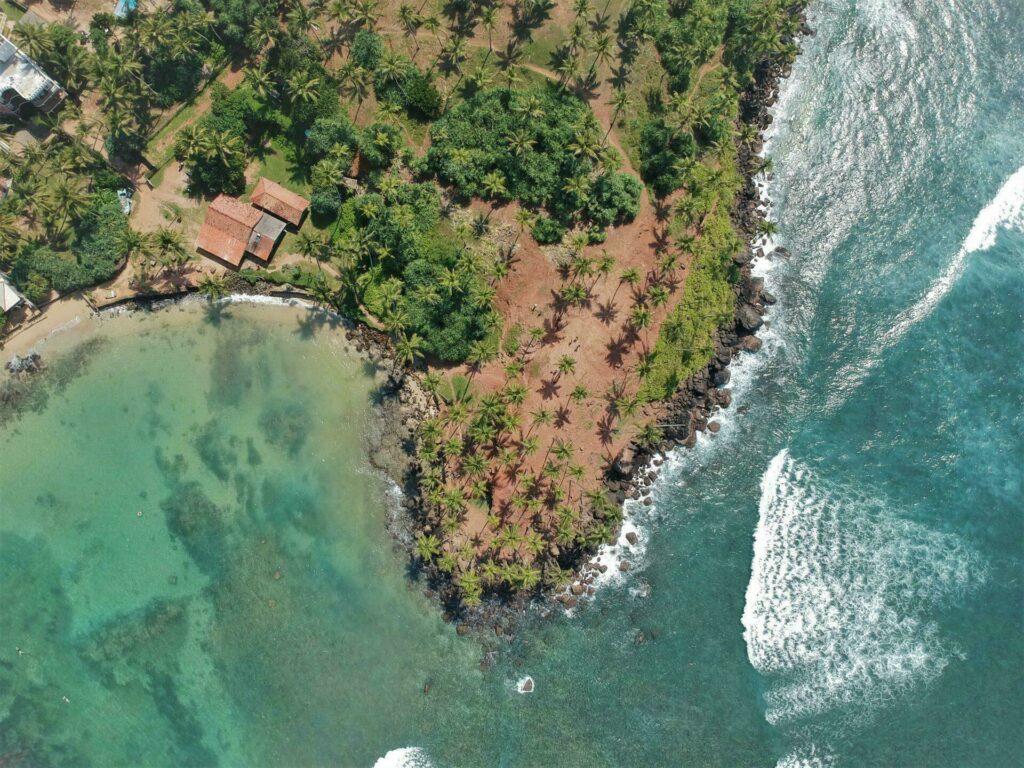 Goyambokka beach: for sightseeing
Located in a district of Tangalle, this small beach is sheltered from huge waves, ideal for rowing. The sand is fine, nice, and you can do a bodyboard workout. Even if the water is not transparent due to the eddies, this does not prevent the ocean from warming up and the coconut trees are very pleasant to view.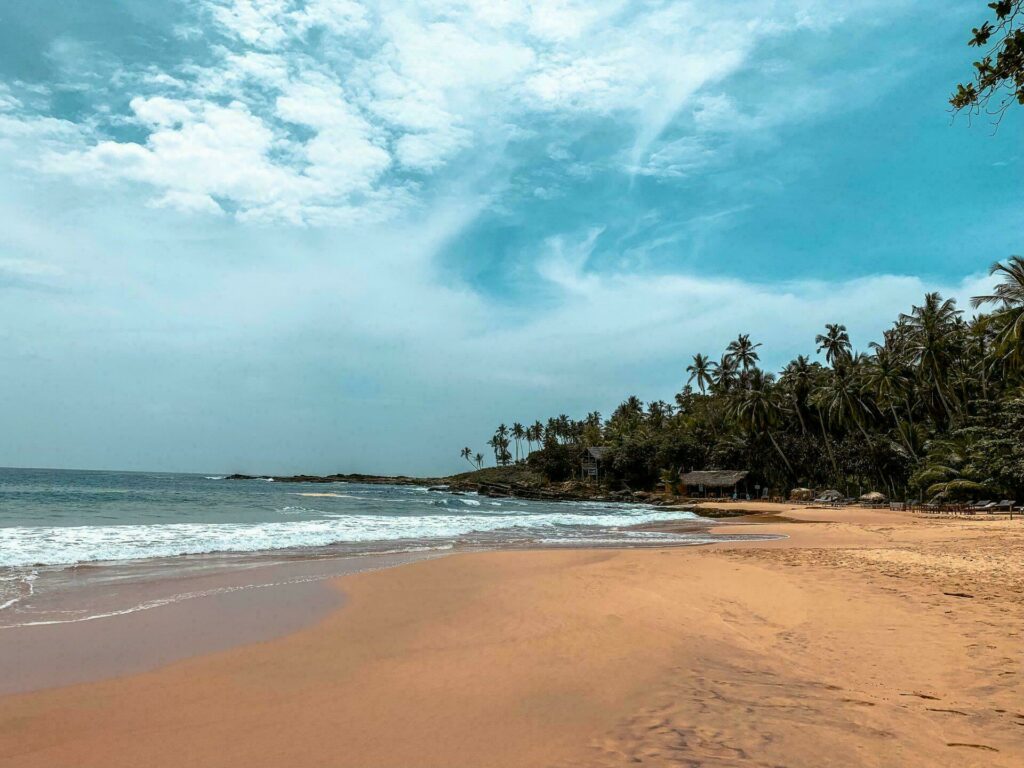 Passikudah beach: perfect in high season
This east coast beach ideal for swimming in high seasonbetween May and September. There are hardly any waves and some have been privatized by hotels, which is nice when you're a woman. Indeed, you can swim in a swimsuit without fear of a bad encounter… The local Passikudah beach is just as enjoyable to meet people and share glimpses of Sri Lankan life.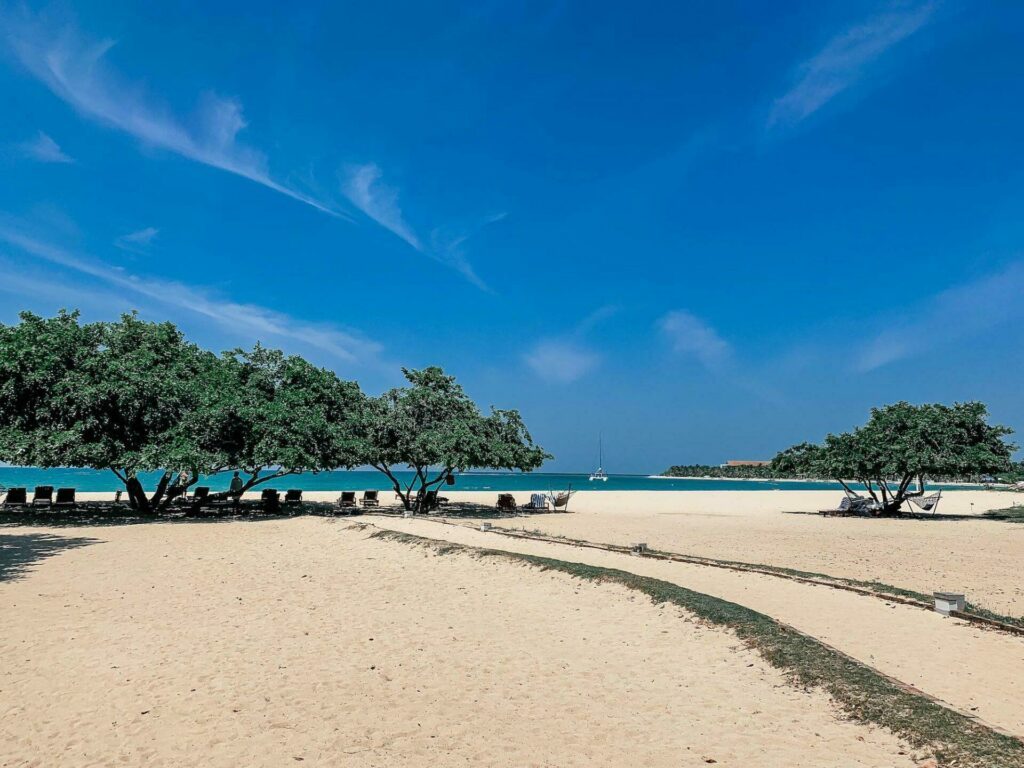 Nilaveli: the most beautiful beach
Nilaveli, in the northeast of Sri Lanka, is one of the most beautiful beaches in the country. So long and wide Its sand is golden and its clear water makes it an ideal beach. During high season on the East Coast, between May and September. those faces Pigeon Island, a national park where you can observe blacktip sharks, turtles, sometimes dolphins or the great whale shark. Quite clearly one of my little corners of paradise in the country.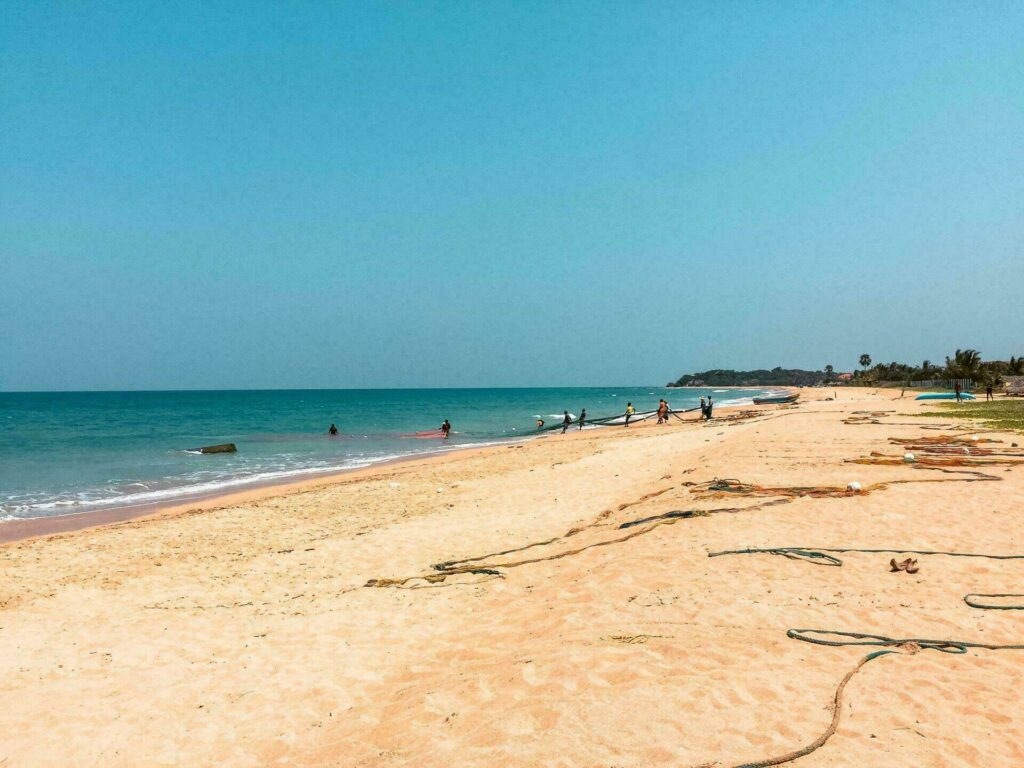 Medaketiya: the ideal beach
Medaketiya est. Tangalle's main beachDefinitely the longest. It's not a recommended beach for swimming, especially during monsoon season as the currents can be dangerous, but it's still gorgeous. This beach is ideal for a walk, a drink or a fish tasting while watching the ocean.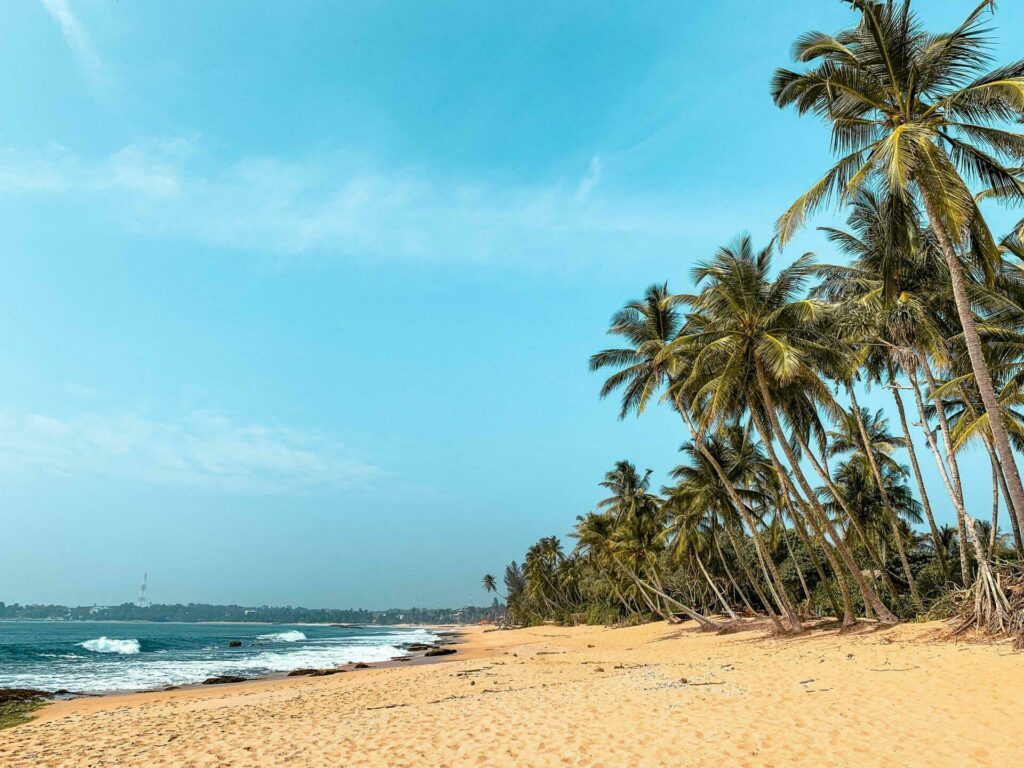 Kalpitiya beach: for kitesurfing
"Kalpi" for short is not the prettiest strip of sand in Sri Lanka, is the temple of kitesurfing, especially between May and October. In the middle of the lagoon and the ocean, this is the ideal place to learn the sport and take advantage of the good winds by skiing. The place is still very local. Its only fault: wind turbines nearby which spoil the view a bit (note that if you choose accommodation nearby they can be annoying to sleep at night).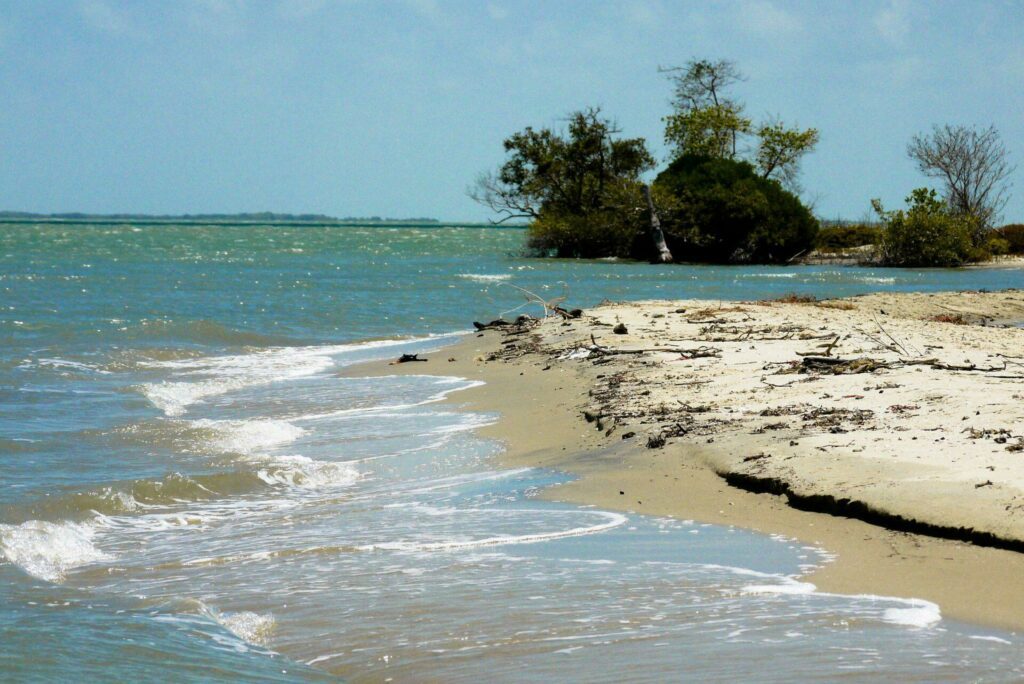 Hiriketiya: surfers' beach
Hiriketiya small bay Located between Tangalle and Matara. This place, which was still unknown to travelers a few years ago, is developing at a rapid pace today. And rightly so: the waves are ideal for surfing on one side of the small beach. In the other part, you can swim easily. Sunday and Poya days (Public holidays in Sri Lanka are full moon days.), the beach is frequented by locals who take advantage of the waves that add real charm to the area.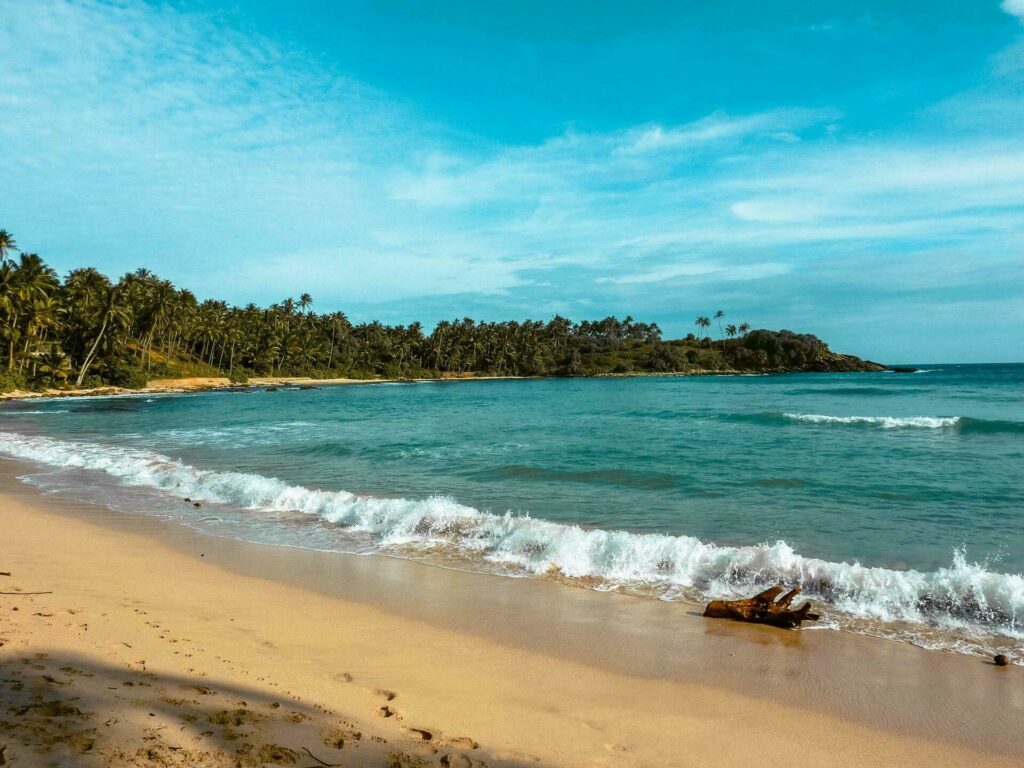 Polhena: local beach
Not far from Matara, Polhena is a local beach protected by a small coral reef. Its peculiarity is that sea turtles are very easy to observe.. All you need is a mask, a snorkel, be early and you can observe the aquatic fauna while snorkeling. Of course, we remind you that you should not touch sea animals, this is only possible with the eyes! If you have children, the beach is ideal because the waves are almost nonexistent. However, ladies be sure to cover up for swimming as the place is very popular with locals.
Kalutara: admiring the sunset
On Sri Lanka's west coast, very few beaches are swimmable (the red flag is usually raised) due to the big waves and currents. But the place is still nice in Kalutara. The beach is wide and especially enjoyable to visit. At sunset. You can also enjoy local entertainment (such as fabric and clothing vendors) without being disturbed.
Komari beach: small rest area
Komari is a local beach away from it all, located north of Arugam Bay on the east coast. This place, which is far from tourism in general, it is a small peaceful corner for surfing. Waves are accessible to beginners. This local beach is therefore only visited by up to fifteen surfers and catamaran fishermen during high season. A true haven of peace.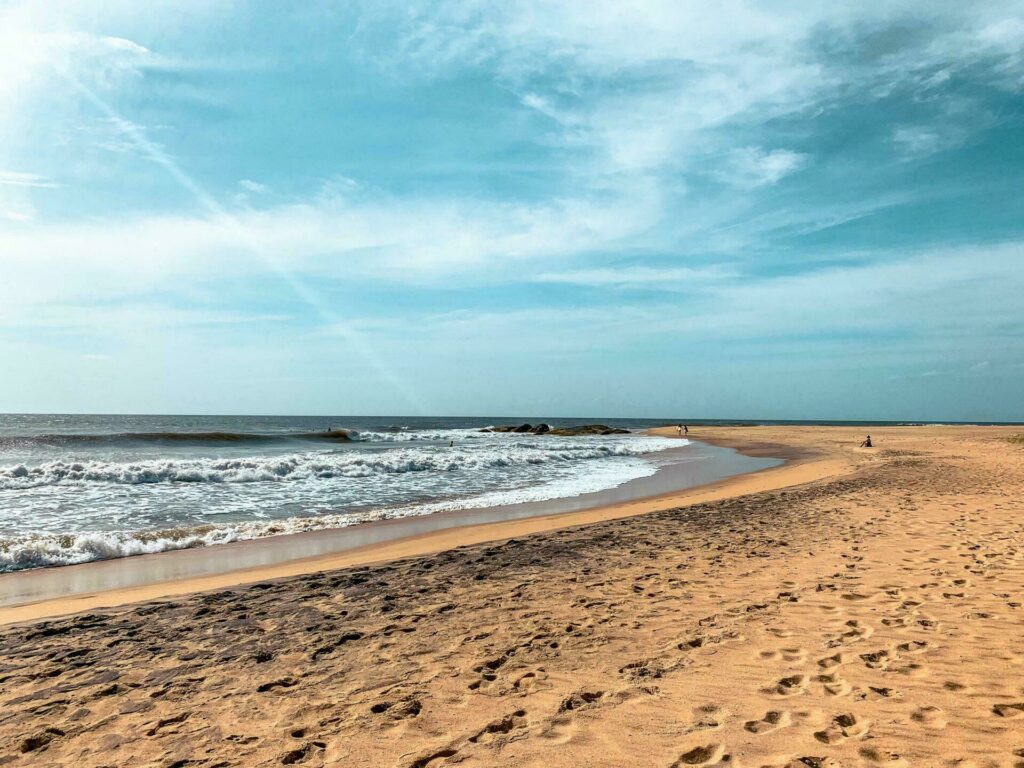 choose your beach
Therefore, you have a wide choice of beaches according to your tastes and desires! And you can easily combine one or two beaches with essentials to visit during your stay. Sri Lanka.
So which one suits you best? Leave us a comment!
traveler's toolbox ?
Prepare, compare and book your trip with our selection of must-see sites:
? Reservation: find your hotel/accommodation worldwide
? HomeExchange: #1 home exchange platform
✈️ Skyscanner: absolutely the best flight comparator
⏱ LastMinute: the best offers to leave at the last minute
? RentalCars: search and compare rental cars
? GetYourGuide: book unforgettable tours and experiences