With the Taxi Fabric project, Indian taxis are redecorated and promise colorful journeys. Taking a taxi in the land of Bollywood has never been more exotic. Proof with these 10 photos.
Taxi Fabric Project: an artistic and poetic journey through India
Project funded by a crowdfunding campaign on Kickstarter, Taxi Fabric It makes taxi journeys in Mumbai city much more enjoyable. Read this article if you don't have the opportunity to go to Mumbai to admire the designer's dream work. The desire to organize a trip to India should be felt suddenly.
Taxis you've never seen before
The Taxi Fabric project had a team of Indian artists decorate the inside of the taxis. Mumbai, with a population of 19 million, provides more than 50,000 taxis, each carrying tens of passengers a day. Suffice it to say that this particularly convenient means of transport is an integral part of Indian social and cultural life.
But instead of using an ordinary car, the artists have completely redecorated the interior of Mumbai's taxis with colorful works. The styles are so diverse and you will never be amazed by the same creation from one car to the next. Currently, there are thirty taxis displaying art inspired by the dreams and cultures of the entire planet.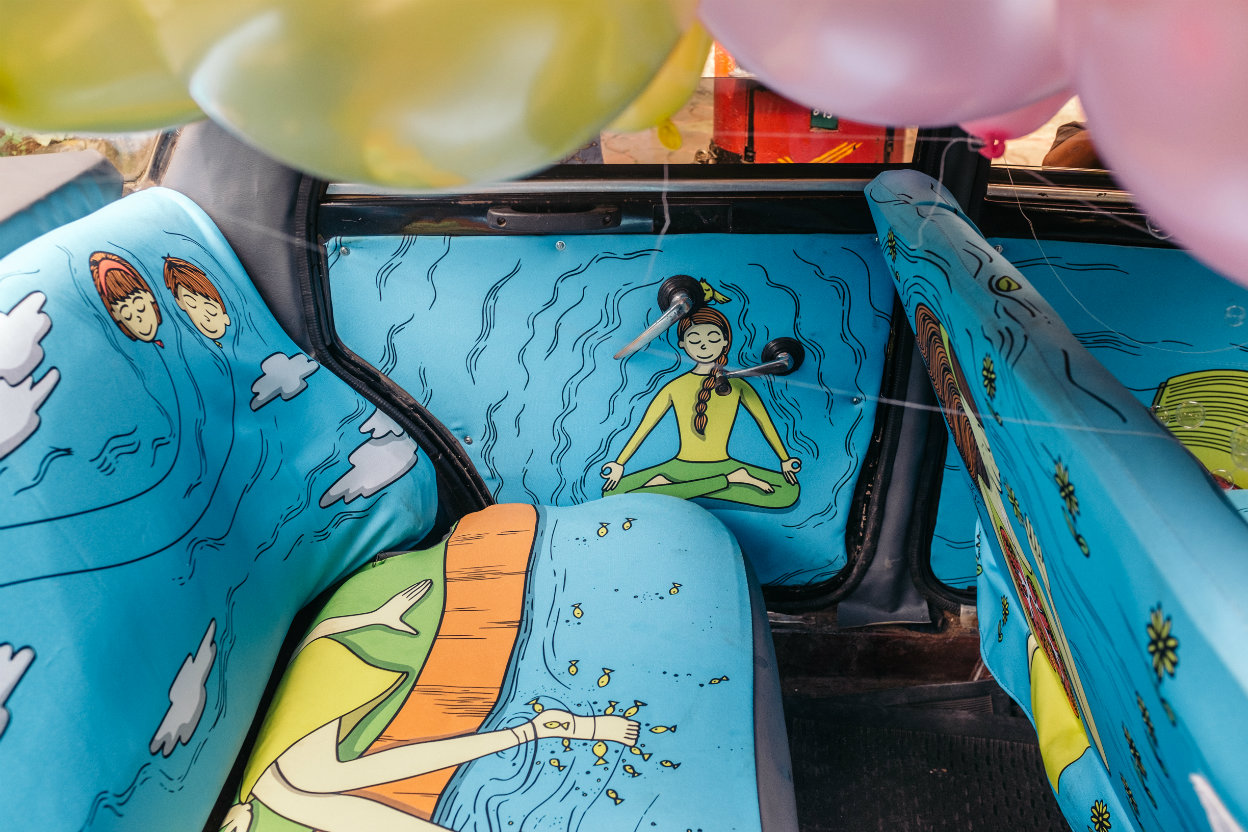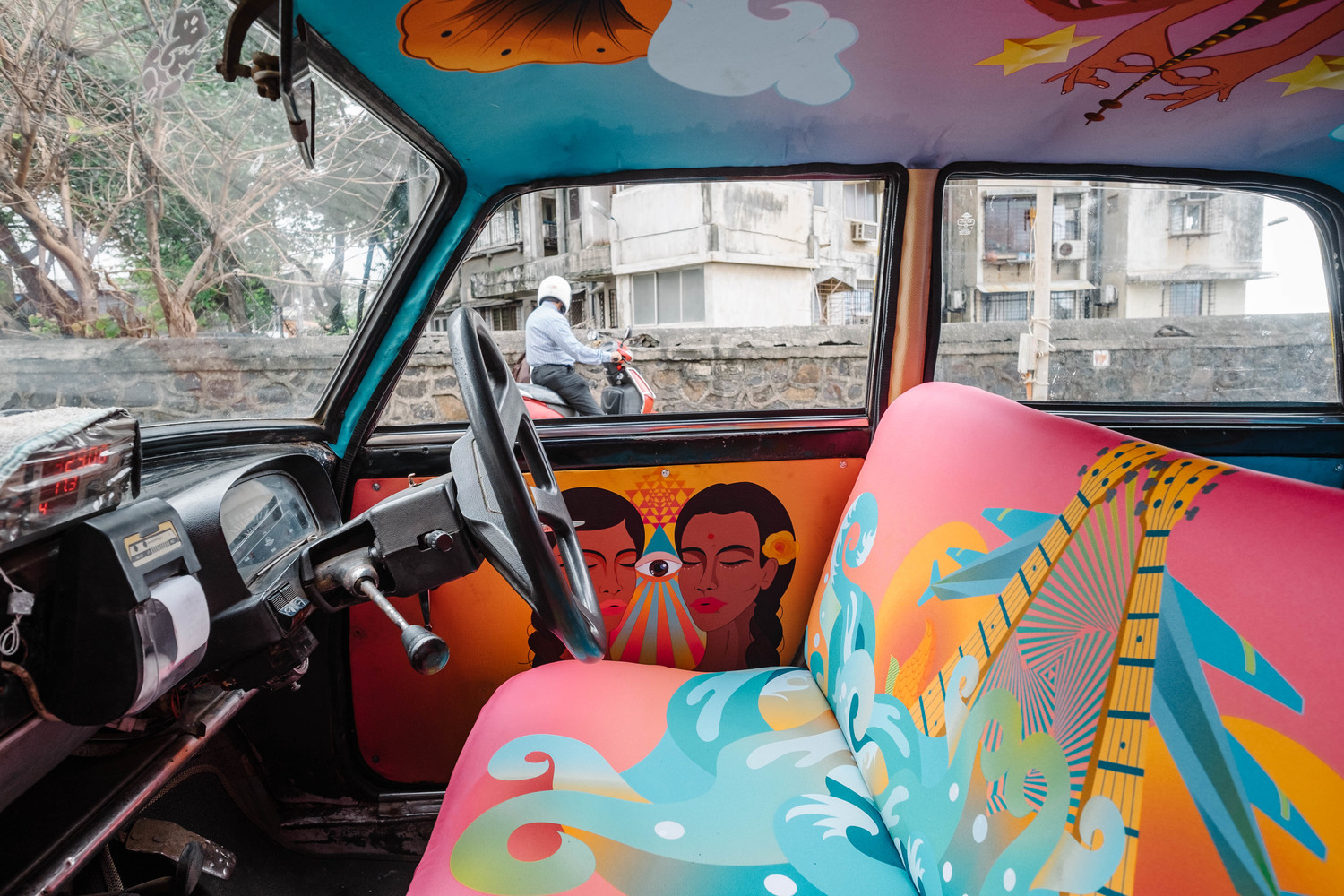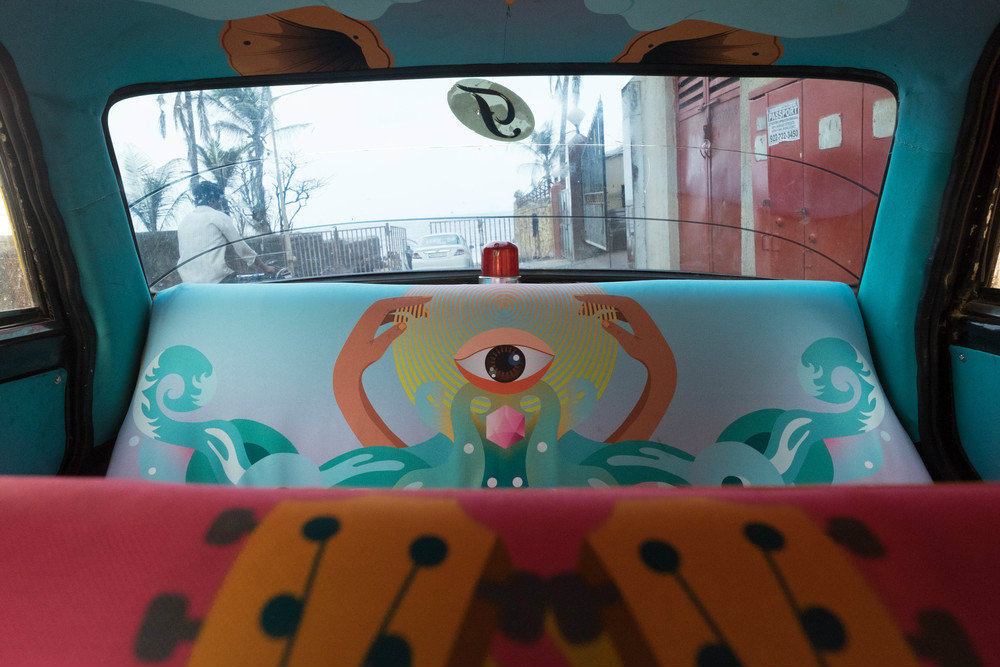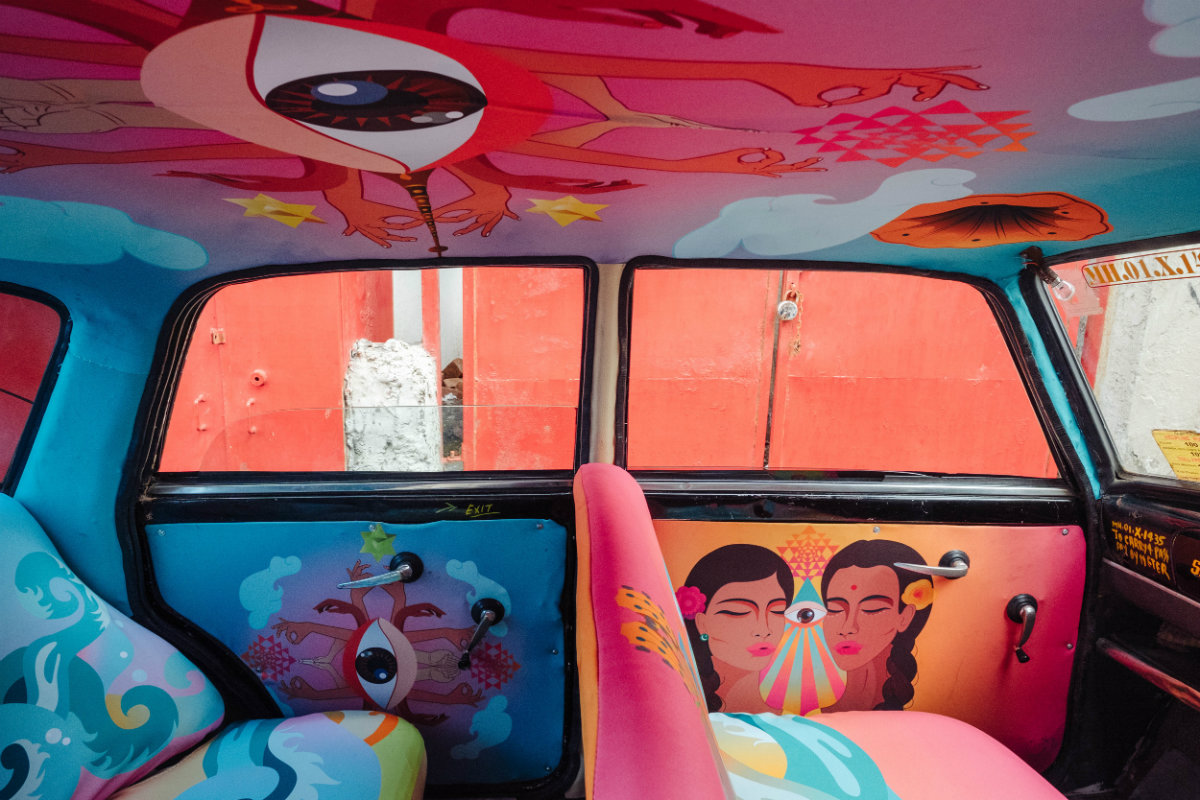 Adjustment? No, art!
Artists refurbished Indian taxis from floor to ceiling, including seats and luggage. Drivers make every effort to provide customers with a pleasant service. Everyone pays attention to the maintenance and interior decoration of the work tool in order to differentiate himself from other taxis and stay recognizable.
By inviting passengers into a decorated and designer vehicle, these taxi drivers certainly stand out from many of their competitors who pay little attention to the appearance of their cars. Older generations believe that their role should be limited to the function of satisfying travelers by getting them from one point to another. Most Indians don't realize that aesthetics can have a real impact on morale.
But there is no doubt that mindsets will evolve from now on, thanks to the Taxi Fabric project, which has captivated Indians with these traveling works of art.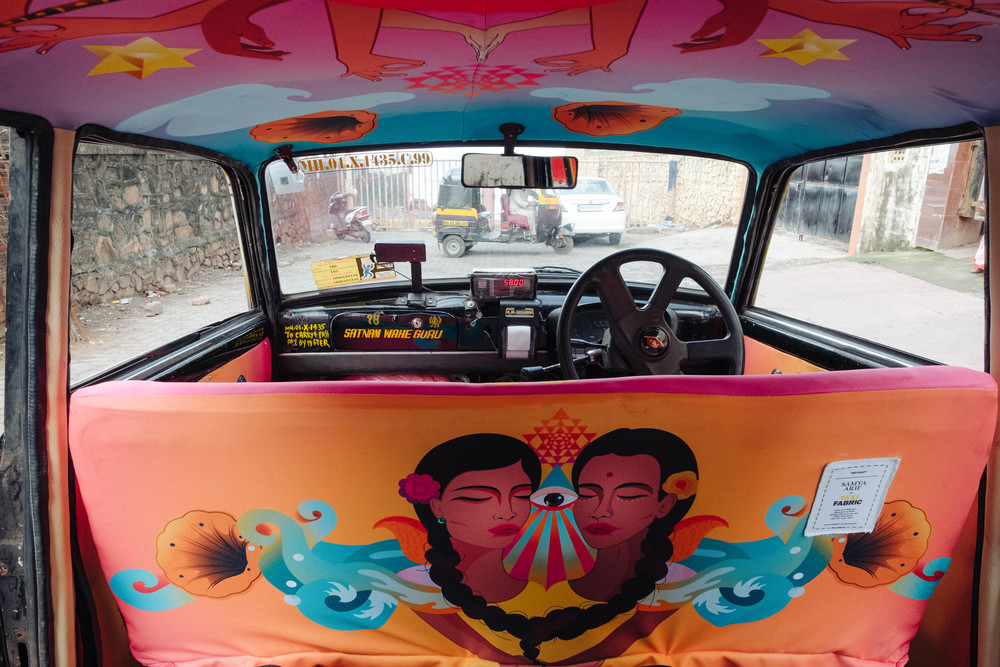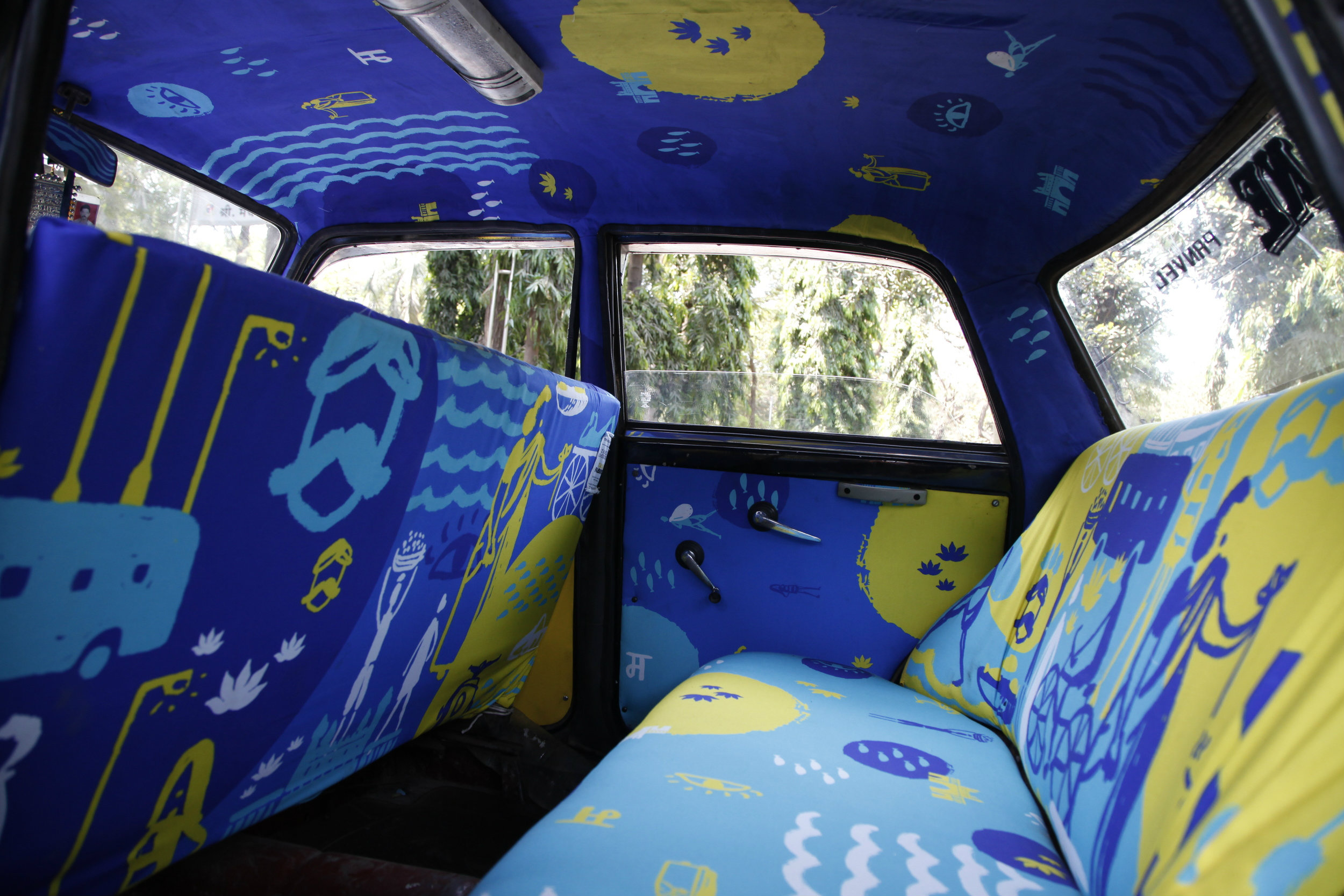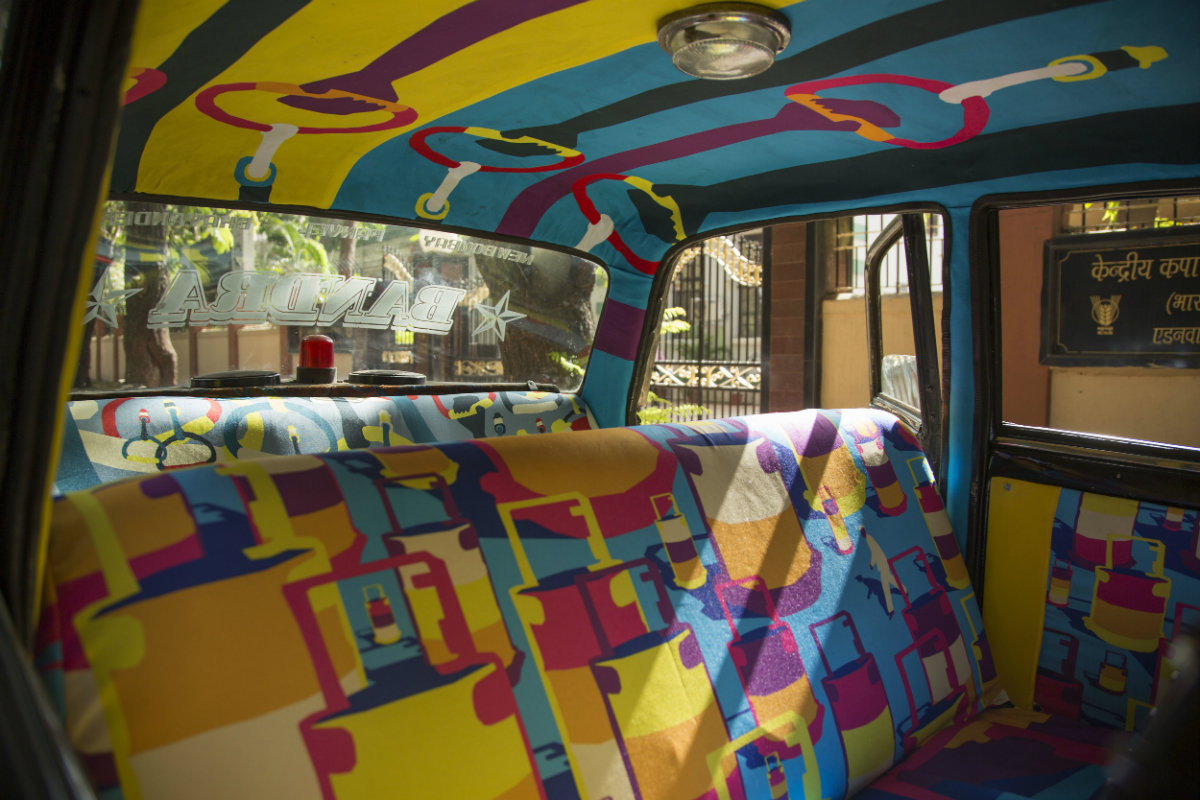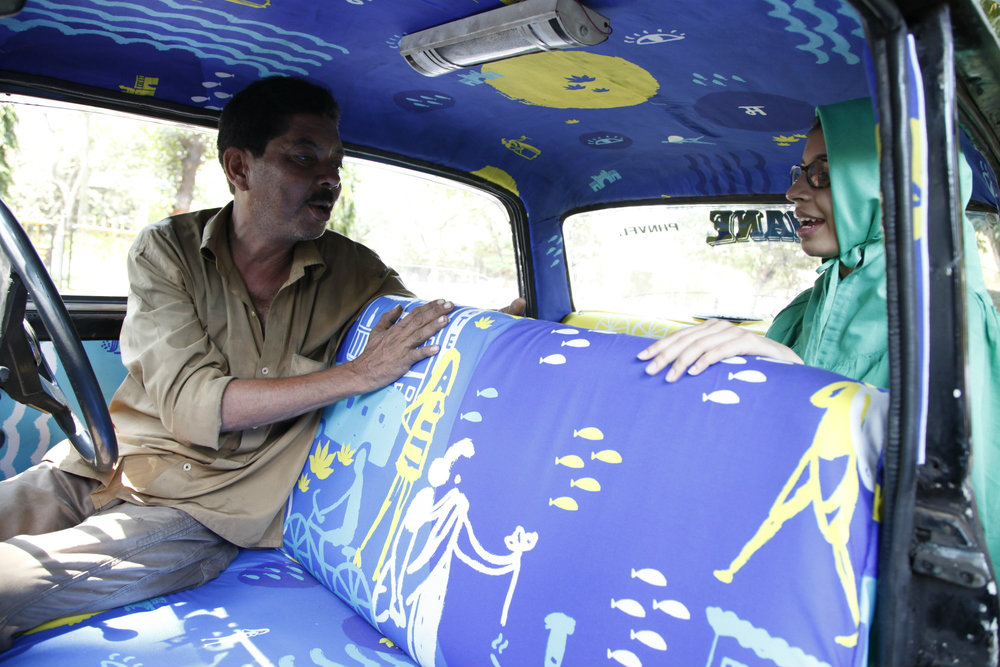 traveler's toolbox ?
Prepare, compare and book your trip with our selection of must-see sites:
? Reservation: find your hotel/accommodation worldwide
? HomeExchange: #1 home exchange platform
✈️ Skyscanner: absolutely the best flight comparator
⏱ LastMinute: the best offers to leave at the last minute
? RentalCars: search and compare rental cars
? GetYourGuide: book unforgettable tours and experiences