Located in Southeast Asia, Malaysia is a multifaceted country. Between tradition and modernity, luxury tourism and cultural excursions, this region promises to surprise the most seasoned traveller.
a world to explore
an extraordinary culture
Located at the crossroads of several countries, Malaysia and its paradise islands are subject to many influences. Today, Muslims, Taoists, Catholics or Buddhists make up a mix of the wealthiest populations. In fact, 47 ethnic groups live in this colorful country. Different cultures make up the uniqueness of this region: architecture, gastronomy as a place name, for example, knew how to preserve traces of these diverse inspirations.
endemic species
If you are lucky enough to go to Malaysia, you will be able to explore the extent of its biodiversity. The unique species are found in the tropical forest where the fauna and flora are exceptional. The Borneo proboscis monkey is one of the best examples of this continuous wealth.
Malaysia, a paradise on earth
Pleasant warmth all year round, maximum sunshine, dreamy beaches and charming hotels are Malaysia's main assets. Finally, given the low local cost of living, your airfare will be one of the only expenses that need to be budgeted for.
Rich exploration, simple swimming, shopping in Kuala Lumpur where you can admire the 452 meter high Petronas twin towers, excursions in the tropical jungle or nights in a cabin on the pillars… Malaysia is packed with hundreds of activities. Parties and other festivals are also regularly scheduled throughout the year.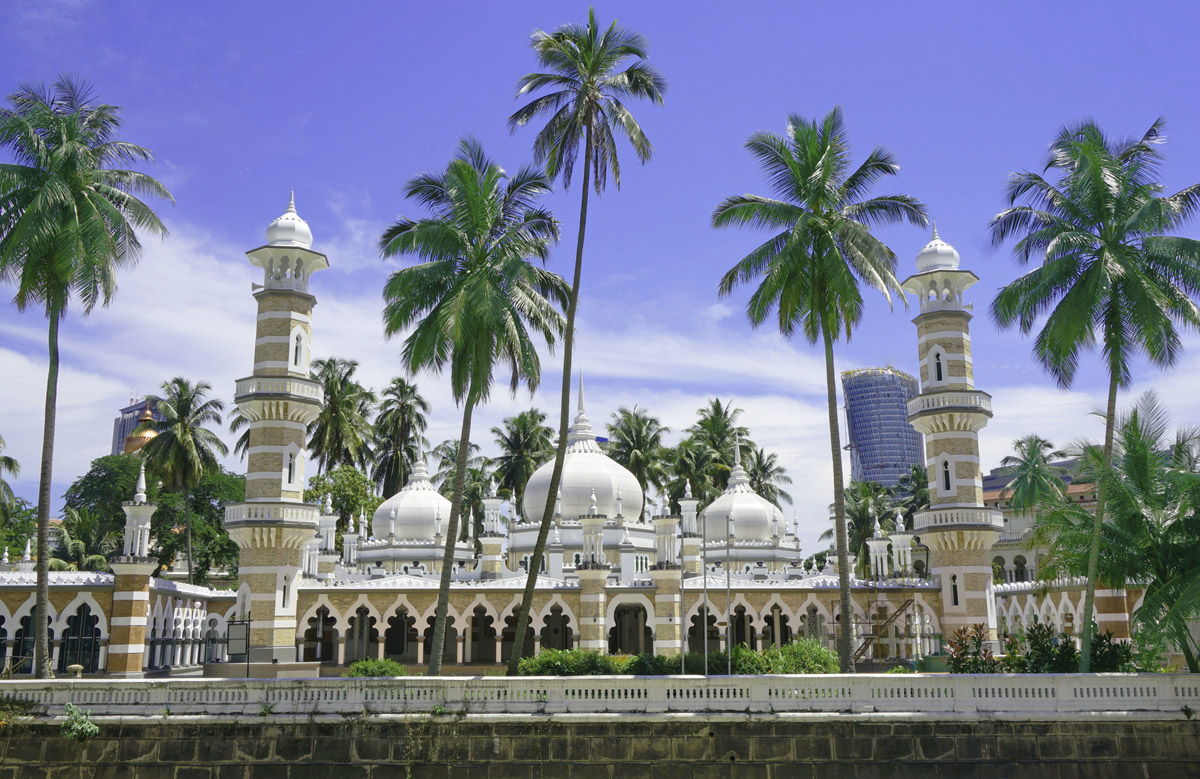 practical information
Surface : 329,847 km2
Capital city : Kuala Lumpur.
Population : population of 29 million.
Official language : Malaysian.
Advance : The Malaysian currency is the ringgit; 1 euro is equal to 4.38 ringgit.
Formalities: For French nationals, a current passport valid for 6 months from the date of return is sufficient for a touristic or business trip. You will then be automatically given a 3-month visa at the airport.
Jet lag : + 6 hours (when it is noon in Paris, it is 6 pm in Kuala Lumpur).
useful addresses
French consulate
192-196, Jalan Ampang
50450 Kuala Lumpur
Tel : (+603) 20 53 55 00
Fax : (+603) 20 53 55 02
Official site of the tourist office in Malaysia: www.tourism.gov.my/fr-fr/fr
Climate
The climate is pleasant throughout the year. There is ample sunshine and only a few showers can occur on the east coast in October and February, and on the west coast in September and December. The ambient temperature is 28° on average and the water temperature is between 27 and 29°.
Security
Malaysia is a country that does not present any special dangers.
Health
Vaccination against hepatitis A and B is still recommended if reminders of the usual vaccinations must be made prior to departure.
Telephone
From France to Malaysia: 00 + 60 + correspondent number.
From Malaysia to France: 00 + 33 + the number of the correspondent (without the leading 0).
Transportation to Malaysia
Malaysia has dozens of airports, three of which are in Kuala Lumpur. All you have to do is choose the one that suits your destination. Feel free to compare prices on OK Voyage to find your flight ticket at the best price.
© Rafał Cichawa, LiveLifeTraveling, Someformofhuman
traveler's toolbox ?
Prepare, compare and book your trip with our selection of must-see sites:
? Reservation: find your hotel/accommodation worldwide
? HomeExchange: #1 home exchange platform
✈️ Skyscanner: absolutely the best flight comparator
⏱ LastMinute: the best offers to leave at the last minute
? RentalCars: search and compare rental cars
? GetYourGuide: book unforgettable tours and experiences