Are you going to Tunisia but don't know what to do in Tunisia? This city has so much to offer that it will be difficult for you to choose the sights.
What to see and do in Tunisia
That's why we chose for you, Basic visits to Tunisia and its surroundings. Do not hesitate to prepare a small guide or tour so that you do not miss anything during your stay in Tunisia!
Visit the Bardo Museum
If you want to learn more about Tunisian and African culture during your stay in Tunisia, a visit to the Bardo Museum will be a must. In the effect, It is the second African museum that can offer you such a wealth of archaeological artifacts.. It is full of ruins that testify to the past of the country and the continent. You will find one of the largest and most beautiful mosaic collections from the Roman period. You will also be amazed typical Tunisian palace that houses this museum. If you wish, plan to book a guided tour so that no secret of this rich heritage escapes you.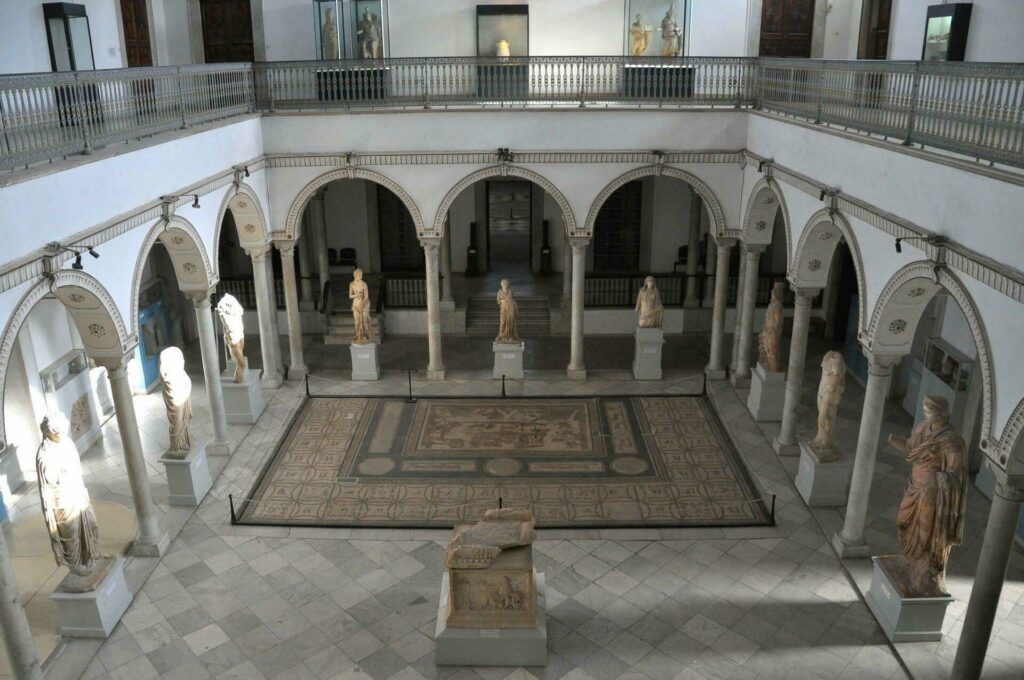 Transportation to Carthage
Carthage is a Tunisian city located in northern Tunisia. Home to the Presidential Palace and other buildings of wealthy Tunisians or expats. Carthage is known as a very luxurious city. Do not hesitate to wander both modern and historical streets. In the effect, The city is built on ancient ruins that give it all its charm.. Carthage was destroyed by the Romans in 146 BC, then rebuilt by themselves when their war against the Carthaginians was won. The story of a city that will not fail to amaze you! Carthage, like its neighboring village Sidi Bou Said, is a UNESCO World Heritage Site..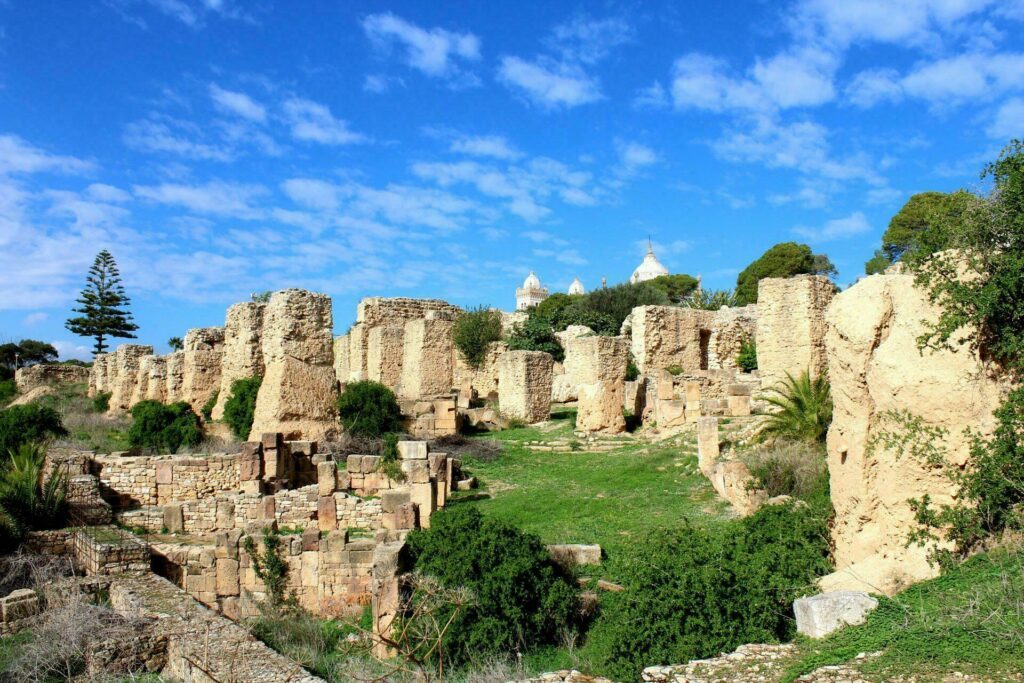 Take a walk in Sidi Bou Said
Sidi Bou Said is a village located about twenty kilometers northeast of Tunisia. Nestled on cliffs overlooking the Mediterranean Sea, Carthage and the Gulf of Tunis.. A colorful village nicknamed "white and blue heaven". A visit to Sidi Bou Said will be sporty if you decide to walk its winding streets. You will still discover the Arabian architecture blended with Andalusia, quite spectacular! In the effect, almost all of the houses are bright white and dark blue, typical Mediterranean colors. Do not forget to admire the view that will be presented to you from the top of the village!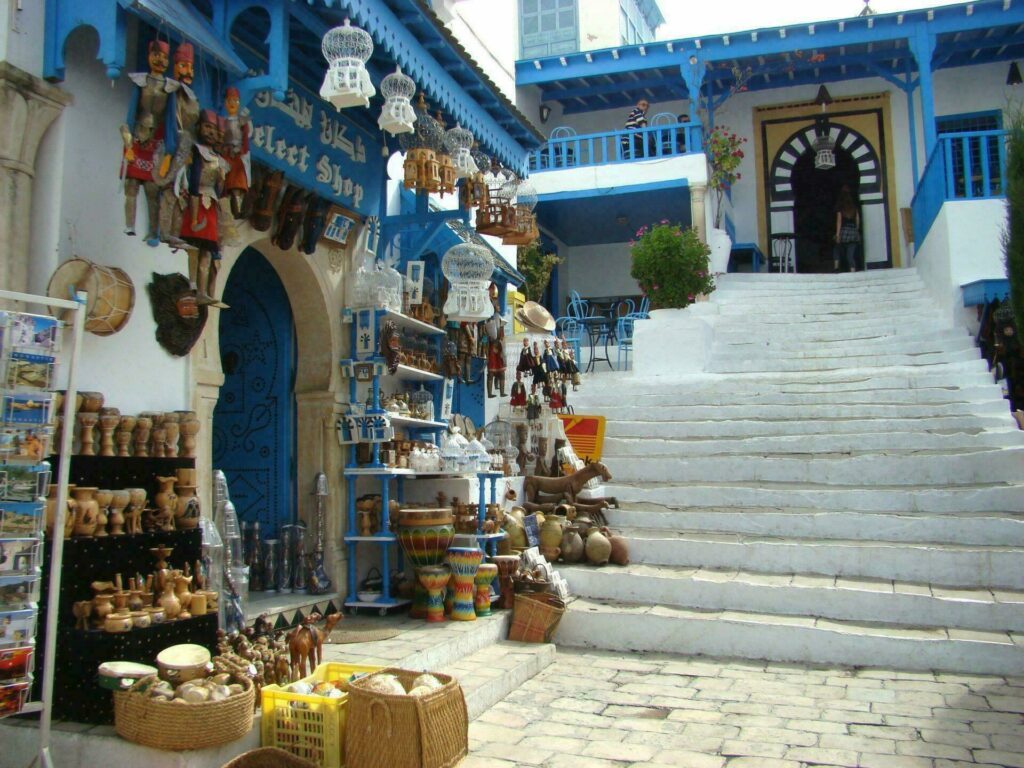 Admire the Bay from Café des Délices
Café des Délices is located in Sidi Bou Said, on the edge of a cliff overlooking the Gulf of Tunis. This cafe opened in 1960. It is arranged into several terraces that allow you to relax while admiring a majestic view. It is also called Café de Sidi Chaabane as it was built around the tomb of the saint of the same name. This place has a great reputation thanks to the famous song by Patrick Bruel., simply titled "Le Café des Délices". You can enjoy a delicious mint tea with a typical Arabian flavor.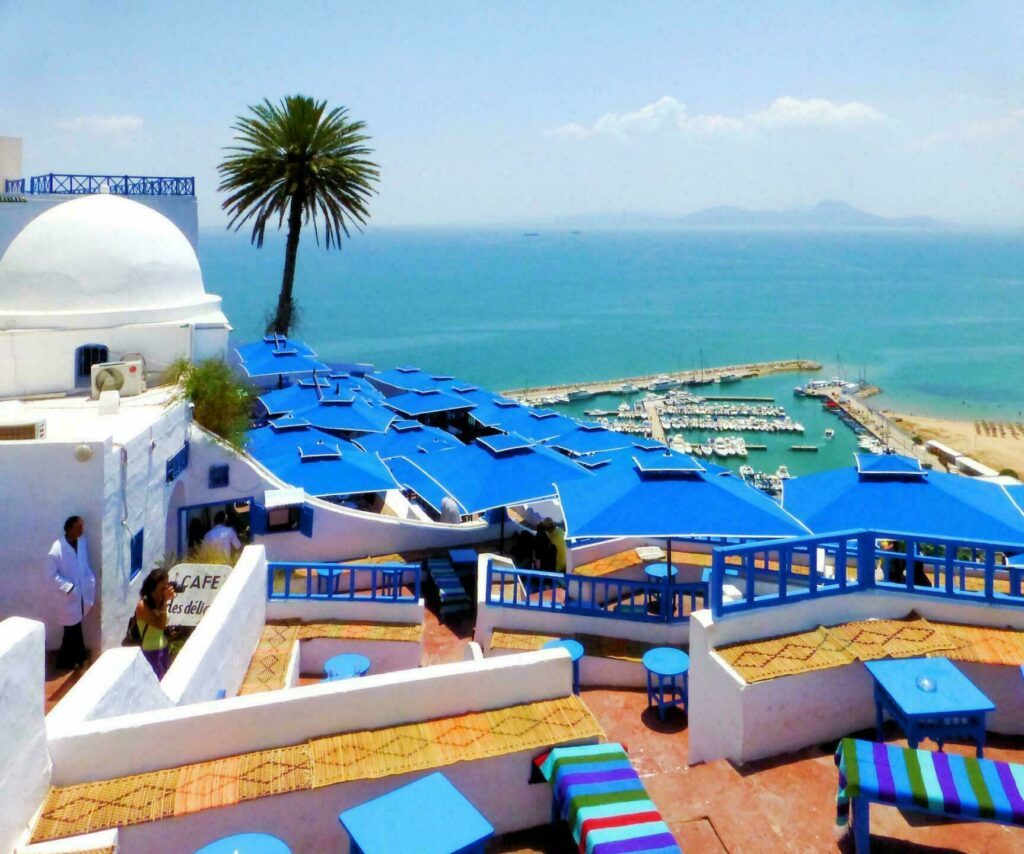 Discover the Holiday Palace
Now one of Tunisia's most luxurious hotels, Holiday Palace It was the final resting place of the great Ottoman muftis. It is located in the heart of the historic Medina. If you want to immerse yourself in the culture of this country during your stay in Tunisia, this is where you should go without hesitation. In the effect, The palace displays a typical architecture of ancient times.. You will discover its original decorations, marbles, earthenware pots and other historical relics. The palace has two magnificent gardens, in which you can enjoy the golden silence. A Spa is also available for clients. You can fall under the spell of a hammam containing real eucalyptus essences.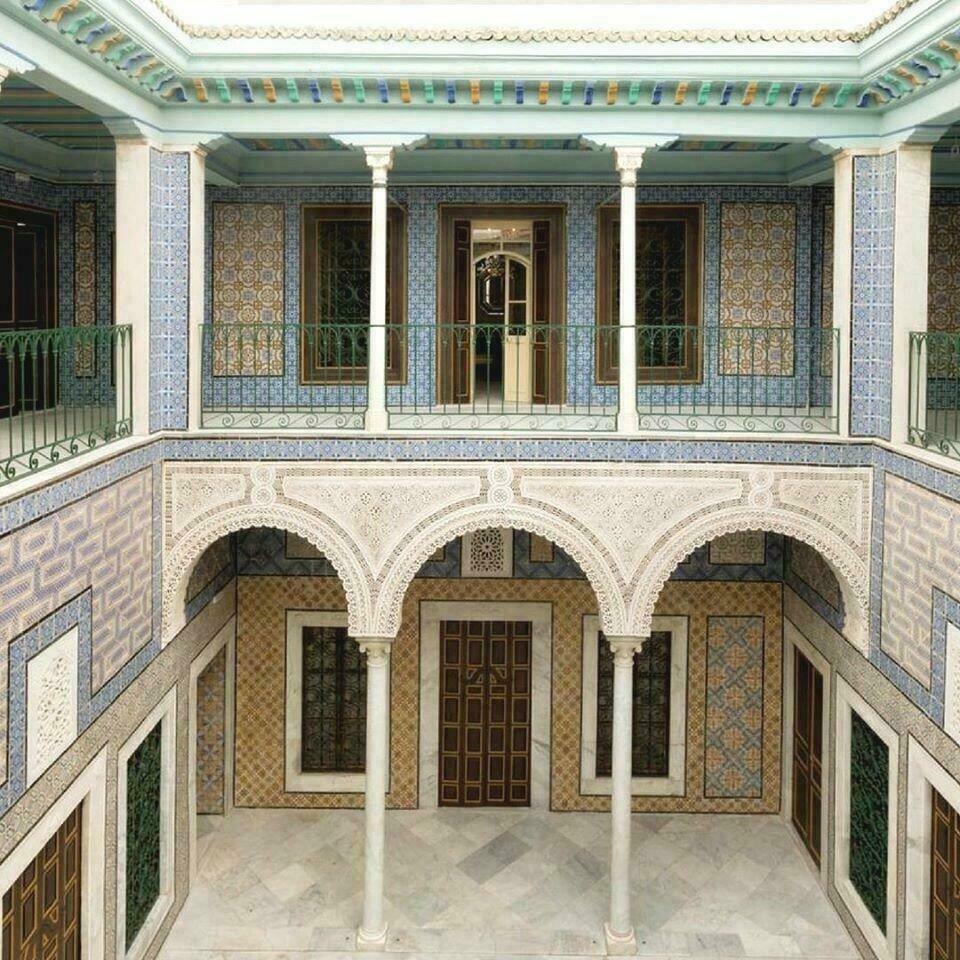 Explore the Medina
A UNESCO World Heritage Site since 1979, the Tunisian medina is the heart of the city. It is certain that it will take hours or even days for you to successfully explore the whole of Medina. You can discover many historical artifacts there., as well as mosques, including the most famous "Great Mosque of Tunisia", which is also called "Zitouna Mosque". You will also see palaces, tombs, madrasas (high schools) and fountains. You will also need to go to the Kasbah, where the government sits but is also an outstanding piece of architecture. Of course, in Medina you will find all the markets and their traders willing to negotiate anything you find there.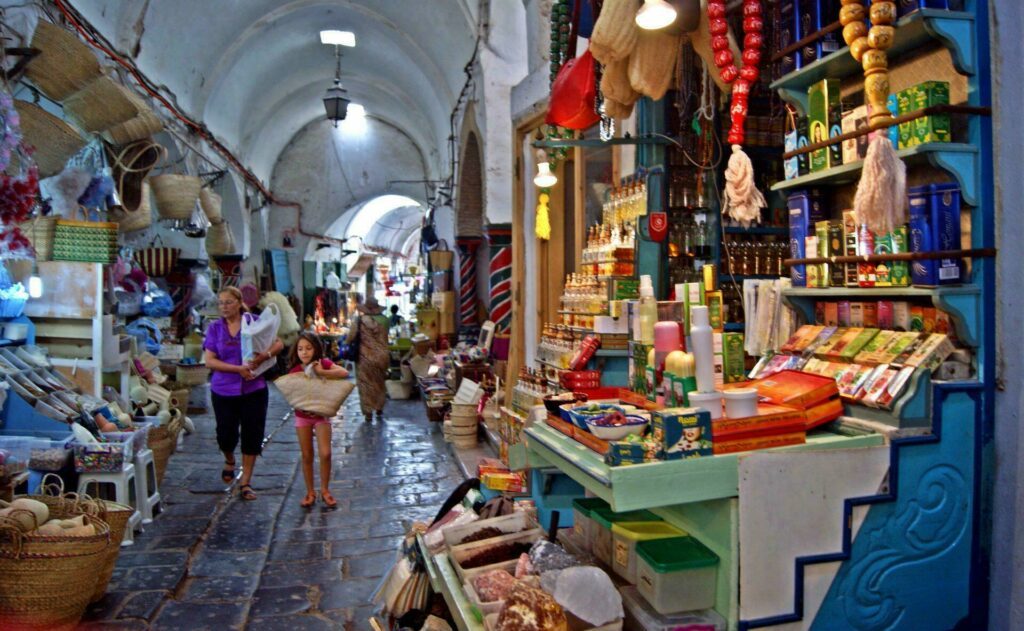 Go to Zitouna Mosque
Zitouna Mosque is Tunisia's Grand Mosque, also called the Olive Tree Mosque. He sits on the throne in the middle of Medina. Majestic, you won't be able to stop yourself from visiting it. The mosque spans approximately 5,000 square meters and has nine main entrances.. There are at least 184 columns inside as well as outside, making this old building an architectural splendor. Feel free to guide to visit the inside of the mosque! It is strongly recommended that women wear a headscarf in this place of worship, which is highly respected by Tunisians.
There are so many things to see and do during your stay in Tunisia with these 7 essential things.
Now let's move on to some practical and cultural information.
Practical information about Tunisia
Tunisia's history (briefly)
When the Arabs turned it into a trading post, Tunisia developed rapidly and positioned itself behind Kairouan. It became the capital of Tunis in 1160.. Throughout history (Ottomans, Franks, Spaniards) it has been seen as a commercial and military base that has been coveted. It is surrounded by long walls and still has parts and three gates today.
Tunisia Geography
Today, Tunis stretches over several hills and its relief slopes gently towards the sea.. At its centre, the vast Tunisian Lake makes it a coastal lagoon bisected by a barrage of cars and trains. Suffice it to say that going there during peak periods is not recommended! Thanks to these favorable geographical features, Tunisia is one of the Mediterranean's beautiful jewels for vacation.
Tunisia airport
Tunisia–Carthage Airport (TUN) is located approximately 8 km northeast of Tunis city centre. Therefore, as soon as you arrive, you will need to use a means of transportation to get there. You can probably book a taxi before you leave. Otherwise, buses from the airport to the center of Tunis leave every 30 minutes.
How to travel in Tunisia?
TGM (Tunisia – la Goulette – la Marsa) is a picturesque little train. It will be very helpful for you to visit the surrounding area. As a matter of fact, it serves 18 stations starting from the north of Tunisia. It passes through the city of Carthage and the village of Sidi Bou Said. Don't be fooled, the "airport" stop is definitely not suitable for Tunis – Carthage airport.
There is also in Tunisia tram network and many bus lines that allow you to get around the city cheaply. And if you don't want to mess with the matches, you'll notice it easily. they are taxis thanks to its yellow color.
coin, tip
Tunisian currency Tunisian Dinar (TND).
Know that 1€ has been equivalent to more than 3 TNDs to date.
Feel free to leave a tip, which is always much appreciated: count about 10% of the billed amount.
What time is it in Tunisia?
There no jet lag Between France and Tunisia, we in winter time. On the other hand, it is necessary to count -1 hour in summer.
TO GO? See our annual weather forecast to determine when the best time to go to Tunisia would be.
Visit other Tunisian pearls…
After visiting all these places rich in secrets and cultures, you may want to be tempted by other Tunisia excursions. If your getaway to Tunisia has captivated you, you'll definitely be amazed by the city of Hammamet and its many amazing beaches!
traveler's toolbox ?
Prepare, compare and book your trip with our selection of must-see sites:
? Reservation: find your hotel/accommodation worldwide
? HomeExchange: #1 home exchange platform
✈️ Skyscanner: absolutely the best flight comparator
⏱ LastMinute: the best offers to leave at the last minute
? RentalCars: search and compare rental cars
? GetYourGuide: book unforgettable tours and experiences