Cambodia and Vietnam are two neighboring Southeast Asian countries, each with remarkable tourist, cultural and natural assets. This means that the choice between these two goals is far from clear. We invite you to explore the criteria that will facilitate your selection!
Cambodia VS Vietnam: comparison criteria
To admire without regret the architectural complex of Angkor, near SiemReap in Cambodia, the majestic karst formations that made Halong Bay in Vietnam famous, and vice versa, it is better to choose according to your passions and desires. But you also need to take into account a few criteria such as climate, cost of living or budget, health and safety, and the types of activities available.
Cambodia fascinates travelers passionate about cultural exploration, with its majestic temples, vibrant markets, and the kindness of its inhabitants. This country also fascinates nature lovers, thanks to natural wonders and green countryside. What makes this magnificent country a must-explore destination?
Vietnam, nicknamed the Pearl of Southeast Asia, surprises travelers with the diversity of its cultural attractions and sights, each as fascinating as the other. Indeed, Vietnam is the place to admire the magical views of Halong Bay, the location of Tam Coc or Phang Nha classified by Unesco.
Which destination should be chosen according to climate and weather conditions?
In order to determine the most hospitable destination in terms of climate, it is sufficient to consider the climatic conditions suitable for rural getaways and tourist visits.
Best weather: Cambodia and Vietnam
These two destinations have some similarities as they are all in Southeast Asia. The tropical climate is characterized by the alternation of two seasons: Dry season from November to April and rainy season from May to end of October.
The different geographical configurations of the regions in Vietnam justify the diversification of climatic conditions. : tropical in the south and subtropical in the north, the two seasons somewhat balanced between north and south. Anyway, the dry season remains the best time to explore Vietnam and Cambodia.
Which destination should be chosen according to flight ticket prices?
Our analysis to find the preferred destination according to flight ticket prices is based on the cheapest price in low and high tourism seasons.
Cheapest average round trip price: Vietnam
The prize for the cheapest flight ticket goes to Vietnam. Comparing a number of return flights between France and Vietnam with return flights between Cambodia and France shows that return tickets for Vietnam are between 25 and 82 € cheaper.
The destination you choose according to your budget
It is possible to determine the most accessible destination with a reasonable travel budget, taking into account the living costs during the stay.
Cheapest destination: Vietnam
The cost of living in Vietnam is much cheaper than in Cambodia. As a result, a two-week stay for two people in Vietnam saves several hundred euros on accommodation, meals, transportation and activities compared to a stay in Cambodia. So, if you have to choose according to your budget, choose it. Less budget-intensive Vietnam but it can offer uplifting experiences.
Quality of life: health, safety, clean air
To find the destination where it is good to live, it is enough to deal with the questions of safety and health. Which destination should be preferred for welfare: Cambodia or Vietnam?
life is good in vietnam
Vietnam attracts many visitors due to its tourist attractions and relatively comfortable quality of life compared to Cambodia. In the effect, health system is satisfactory.. In terms of security, both destinations are relatively safe, but in crowded areas where pickpockets are on the rampage, you should always be on the alert.
Which destination to choose based on travellers' opinions: Cambodia or Vietnam?
If you're still having a hard time deciding between Vietnam and Cambodia, you can rely on the opinions of travelers who have had a definitive experience in one of these destinations.
Travelers prefer: Cambodia and Vietnam
Opinions differ when it comes to choosing between Cambodia and Vietnam. In the effect, Those who love to visit Angkor templeswander the streets and admire the colonial houses of Siem Reap, Battabamg or Phnom Penh, or Enjoy a cruise on Tonlé Sap lake, Prefer Cambodia. But those who want to explore historical monuments and ancient imperial cities, museums or take excursions in Halong Bay or the Mekong Delta… Choose Vietnam without hesitation for lounging on the beach.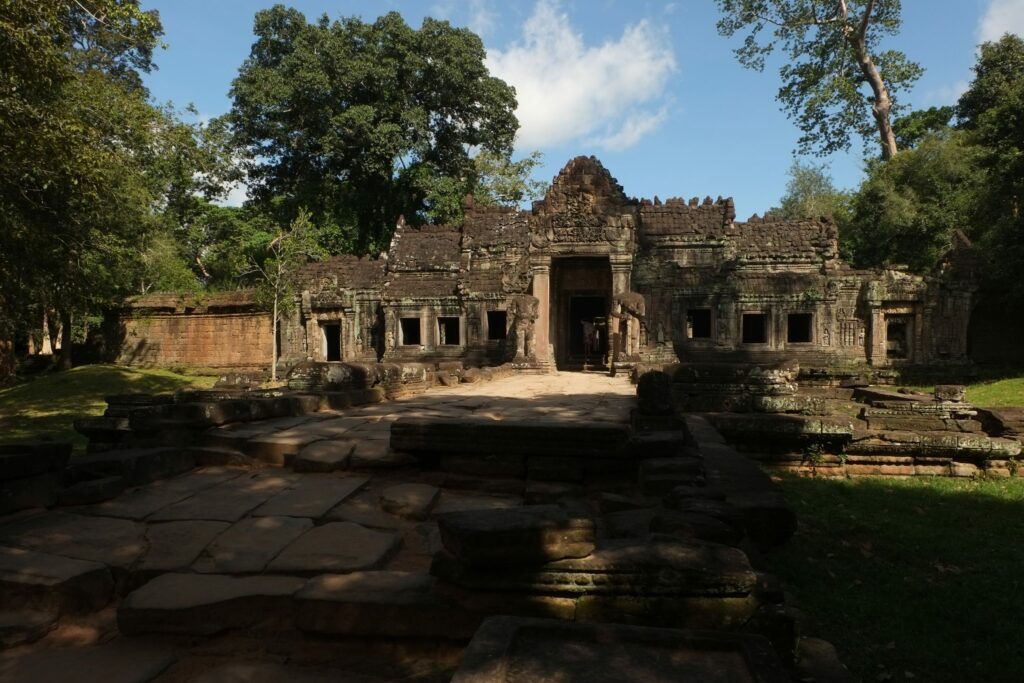 Choose your destination based on entry methods
If you don't particularly like difficult procedures, it is possible to choose your destination according to the entry formality. Find out which destination is best: Cambodia or Vietnam.
Easiest entry procedures: Vietnam
For stays of more than 15 days in Vietnam, a visa is required for entry and free movement. note down French citizens are visa-exempt for stays of less than 15 days in Vietnam.. In addition, online visa applications can be made for 40 countries, including France.
It is also necessary to obtain an entry visa for Cambodia, it must only be done with the Cambodian Embassy in the country of residence as Cambodia no longer issues e-visas.
Which country should be chosen according to places to visit?
The relevance of a destination lies in the diversity of activities to do, cultural and natural areas to explore, and the possibility of diversifying tastes.
Destination with the most UNESCO lists: Vietnam
Vietnam is undoubtedly the destination with the most UNESCO sites. The country has 5 cultural sites listed as World Heritage by UNESCO.The Fortress of the Ho Dynasty, the Huê Group of Monuments, the Mi-sön Shrine, the Central Sector of the Imperial City of Thang Long-Hanoi, and the Old Town of Hoi An. The natural areas that are Ha-Long are the Bay and Phong Nha – Ke Bang National Park and a mixed site landscape complex of Trang An.
Three cultural sites in Cambodia are listed as UNESCO heritage sites, namely Angkor, Preah Vihear temple and Sambor Prei Kuk temple area., archaeological site of ancient Ishanapura. Other intangible heritages such as the Royal Ballet of Cambodia, the Lakhonsbek Shadow Theater are also among the intangible heritage of Unesco.
The most cultural destination: Vietnam
Given the many cultural sites listed as UNESCO heritage sites, Vietnam is undoubtedly the most cultural destination.. But the temples of Angkor, Preah Vihear and Sambor Prei Kuk are also worthy of the title of cultural destination in Cambodia. This means that these two destinations are interconnected for those who may only visit two or three sites during their stay. Moreover, Cambodia stands out with Bon Om ToukWater festival held at the end of the rainy season when Cambodians celebrate the reversal of the Tonle Sap River.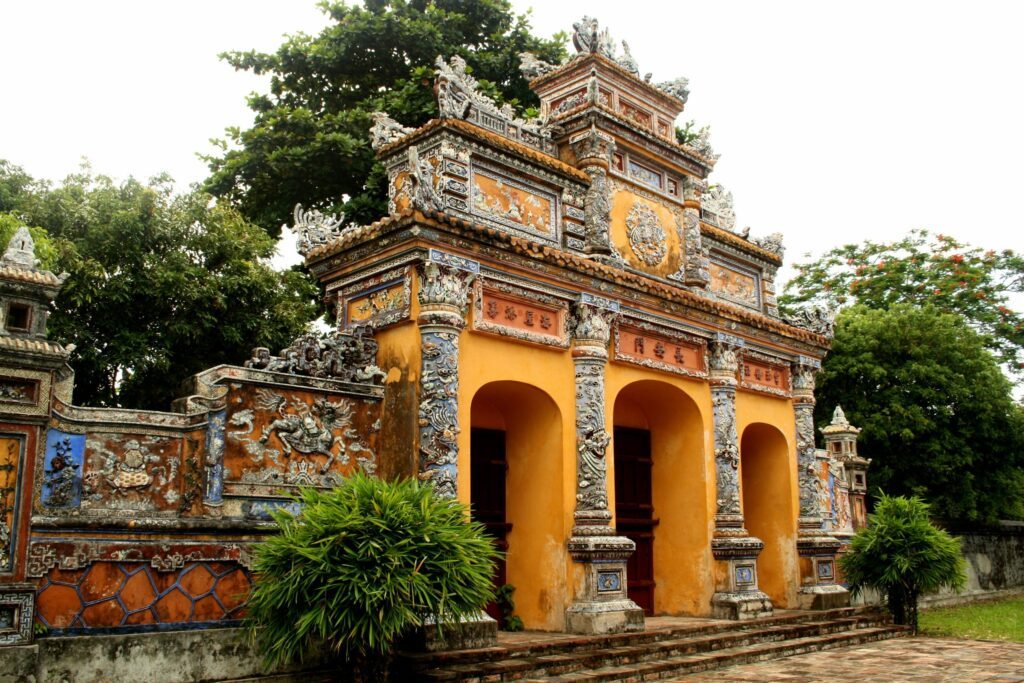 READ ALSO : 10 must-see places in Ho Chi Minh City (or Saigon)
So which one do you prefer: Cambodia or Vietnam?
Cambodia and Vietnam have a certain similarity, but each country also has its own tourist assets. It is up to you to find the most suitable destination according to your expectations and passions.. Let us know in the comments the destination that appeals to you the most, taking into account your own selection criteria.
traveler's toolbox ?
Prepare, compare and book your trip with our selection of must-see sites:
? Reservation: find your hotel/accommodation worldwide
? HomeExchange: #1 home exchange platform
✈️ Skyscanner: absolutely the best flight comparator
⏱ LastMinute: the best offers to leave at the last minute
? RentalCars: search and compare rental cars
? GetYourGuide: book unforgettable tours and experiences