Street art can bring old abandoned buildings back to life. Evidence of this Youssoufia church in Morocco is completely transformed and colourful.
A fresco by Okuda San Miguel brings this church to life
While retaining its original shape, the abandoned Youssoufia church in Morocco is now covered in vibrant paints and colorful geometric shapes. As part of the British Council's Caravan Street's Art Initiative, Okuda San Miguel has created a stunning mural of the entire structure of this ancient church.
Amazing!
Okuda San Miguel is not on his first try. he already had transformed a century-old church into a colorful skate park; in spain. Today, he is bringing a church back to life in Youssoufia, Morocco, with a massive mural entitled "11 Mirages for Freedom." The name comes from the 11 faces of the building, which are completely covered in bright colors.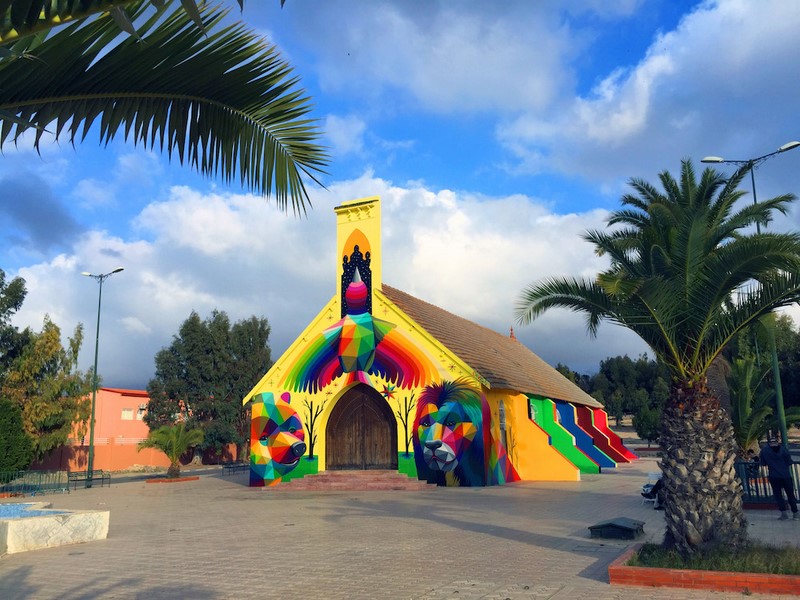 geometrical shapes
The street artist covered the entire structure with geometric figures representing bear heads, lions, birds, and human faces. Eleven faces of the church were painted and she even integrated latticed windows. The second turned into bird cages, hats, masks…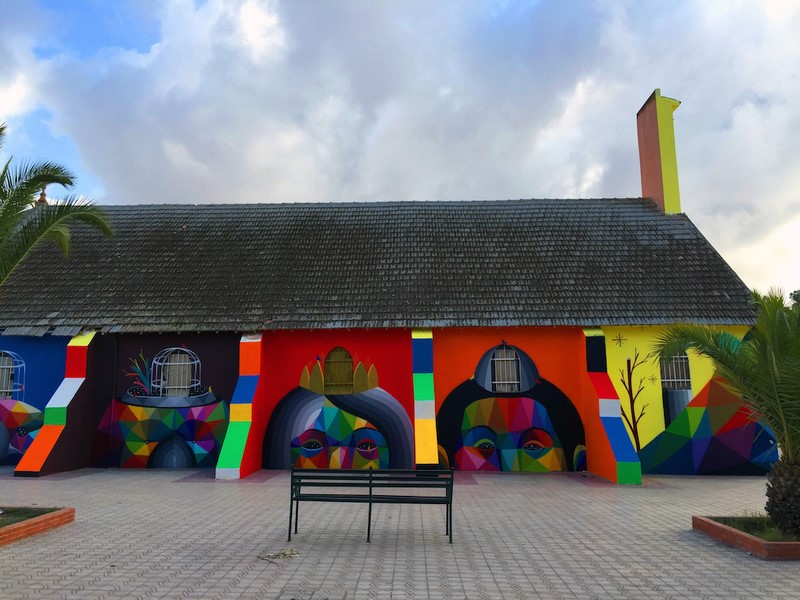 colour
Okuda San Miguel painted the entire building bright yellow. He added many colorful details and geometric figures. These bright colors integrate the structure perfectly and the shapes are part of the design. The result is truly magnificent. The artist thus honors the beauty, forms, history and cultural integrity of the church.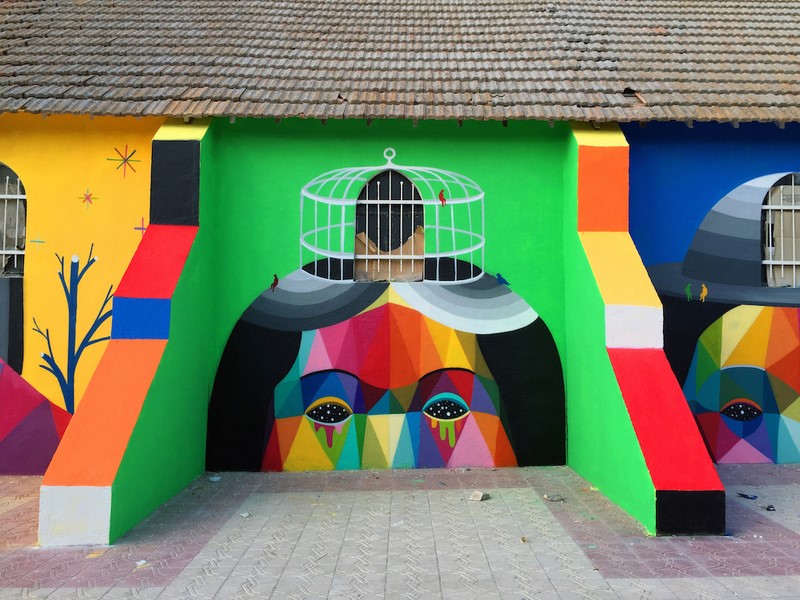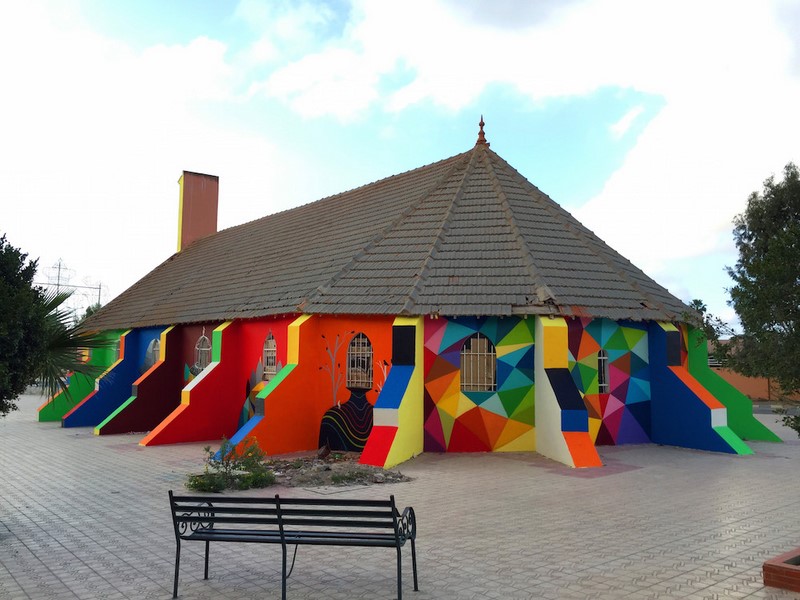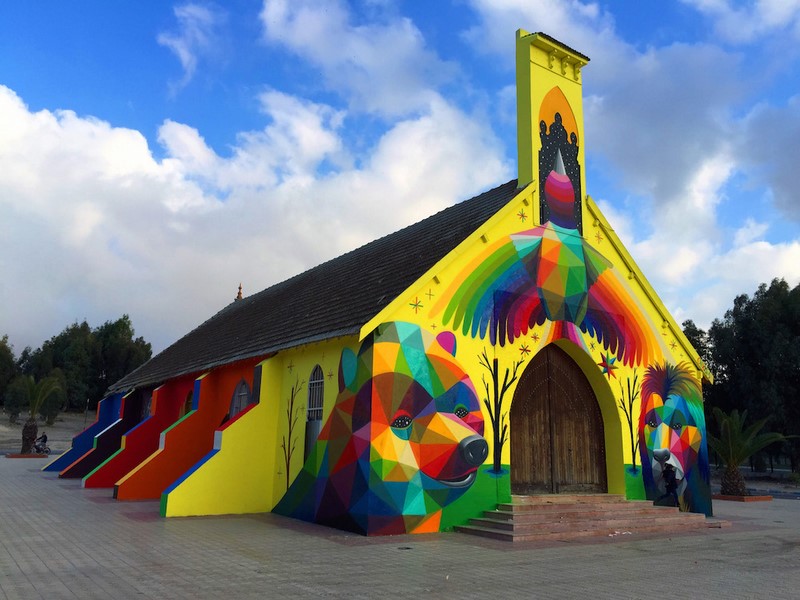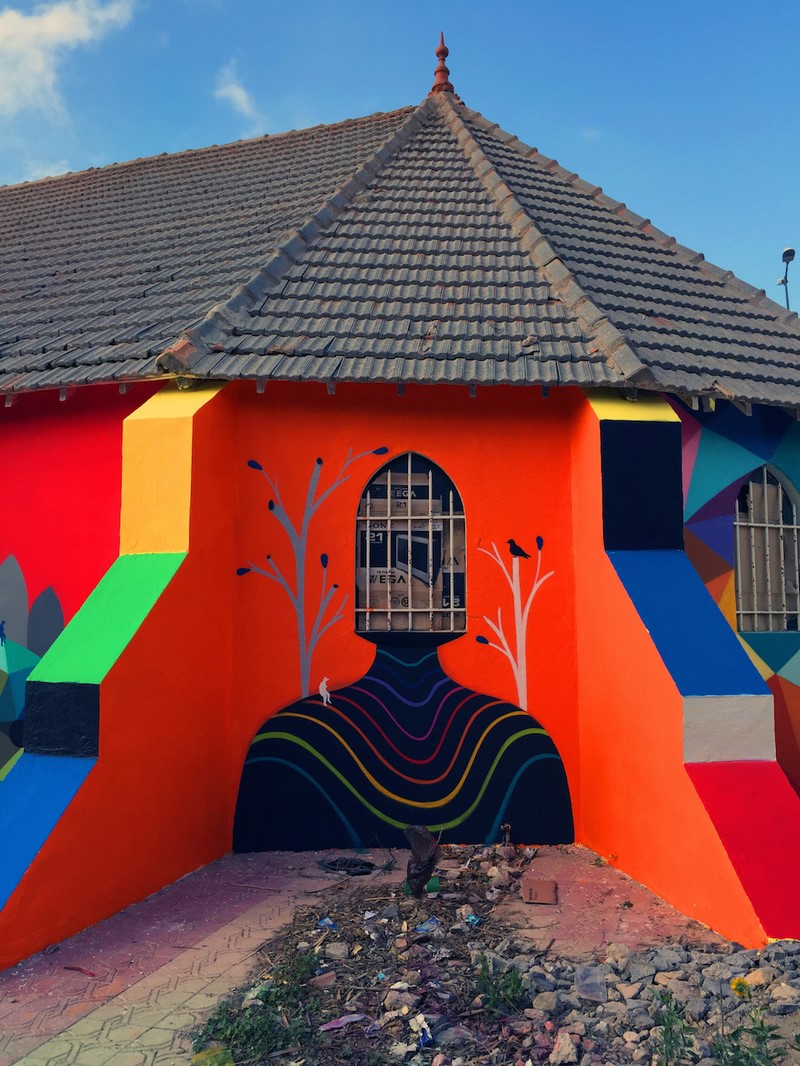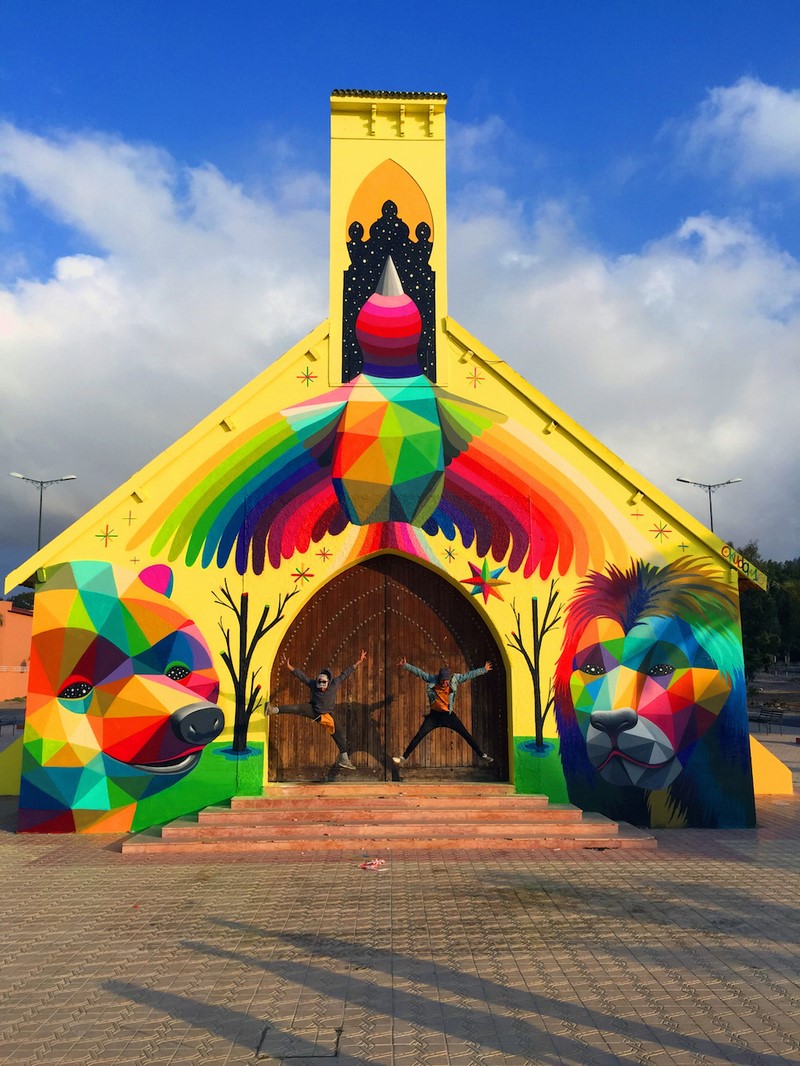 traveler's toolbox ?
Prepare, compare and book your trip with our selection of must-see sites:
? Reservation: find your hotel/accommodation worldwide
? HomeExchange: #1 home exchange platform
✈️ Skyscanner: absolutely the best flight comparator
⏱ LastMinute: the best offers to leave at the last minute
? RentalCars: search and compare rental cars
? GetYourGuide: book unforgettable tours and experiences