Like Essaouira, Agadir is located on Morocco's Atlantic coast, barely 250 kilometers from Marrakech. And you'll find that it's worth the detour. Here are 5 good reasons to take a trip to Agadir…
Agadir, a seaside resort waiting to be discovered
1. Sun all year round!
The climate of the Agadir region is particularly temperate: 340 days of sunshine per year (average). The temperature prevailing there in summer is very pleasant (about 25°C). Second, it can sometimes rise above 40°C when winds from the Sahara predominate.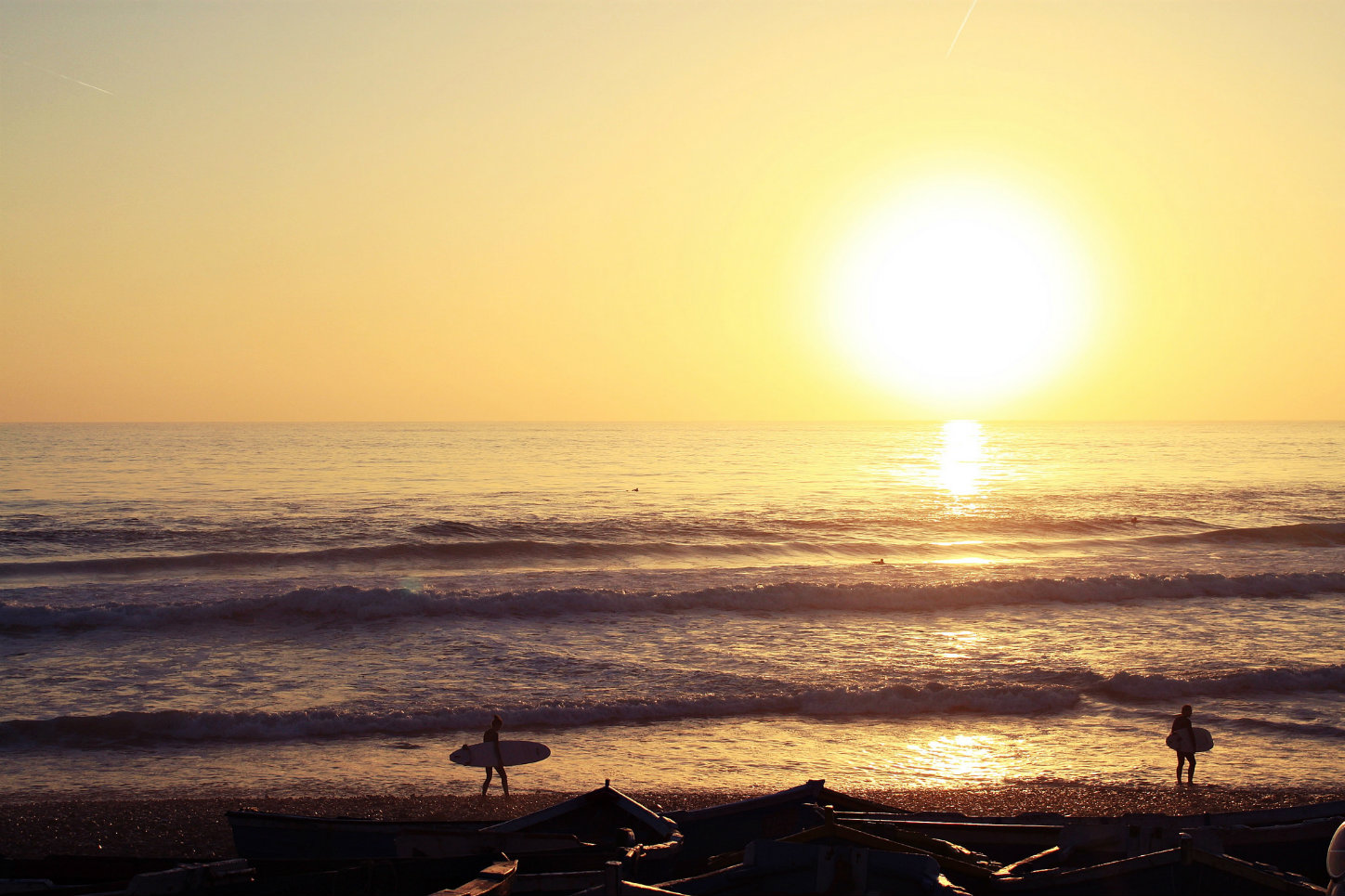 2. Gorgeous beaches
In Morocco, the fine sandy beaches of Agadir are particularly welcoming and swimming is possible almost all year round.
3. A paradise for surfers
Agadir has become an important winter meeting place for surfers in recent years. Secondly, it can really benefit from the very high quality spots and ideal temperatures (around 15°C) near Taghazout Bay.
4. An amazing region
Visitors to Agadir are highly recommended to plan a few excursions in the Souss region and especially in its small villages, which are very exotic and warm. Don't miss exploring the bay of Agadir by boat, it's really worth it!
5. You won't be bored there even at night!
There are many bars and nightclubs in Agadir, especially in hotels close to the beaches like the Royal Atlas Agadir hotel. And for a romantic evening, do not forget about the typical restaurants that will allow you to discover and appreciate the local gastronomy.
Photos via Flickr – Heather Cowper meat Hedvig's
traveler's toolbox ?
Prepare, compare and book your trip with our selection of must-see sites:
? Reservation: find your hotel/accommodation worldwide
? HomeExchange: #1 home exchange platform
✈️ Skyscanner: absolutely the best flight comparator
⏱ LastMinute: the best offers to leave at the last minute
? RentalCars: search and compare rental cars
? GetYourGuide: book unforgettable tours and experiences