Located in the center of Europe, Switzerland is a country that always knows how to improve its features. Keeper of centuries-old traditions makes embellishment a matter of honor natural beauty: deep valleys, high snow-capped peaks, meadows full of colorful flowers, perched hamlets, towns with a dazzling cultural heritage… there is everything to be surprised! Here is our list of the 26 most beautiful sights in Switzerland.
Lac Bachalp
Nickname "Blue Jewel"The Bachalp Lake is aptly qualified. Reflected in its clear waters Mount Le SchreckhornIt creates an absolutely stunning display. A 1-hour walk from First will be required to get there.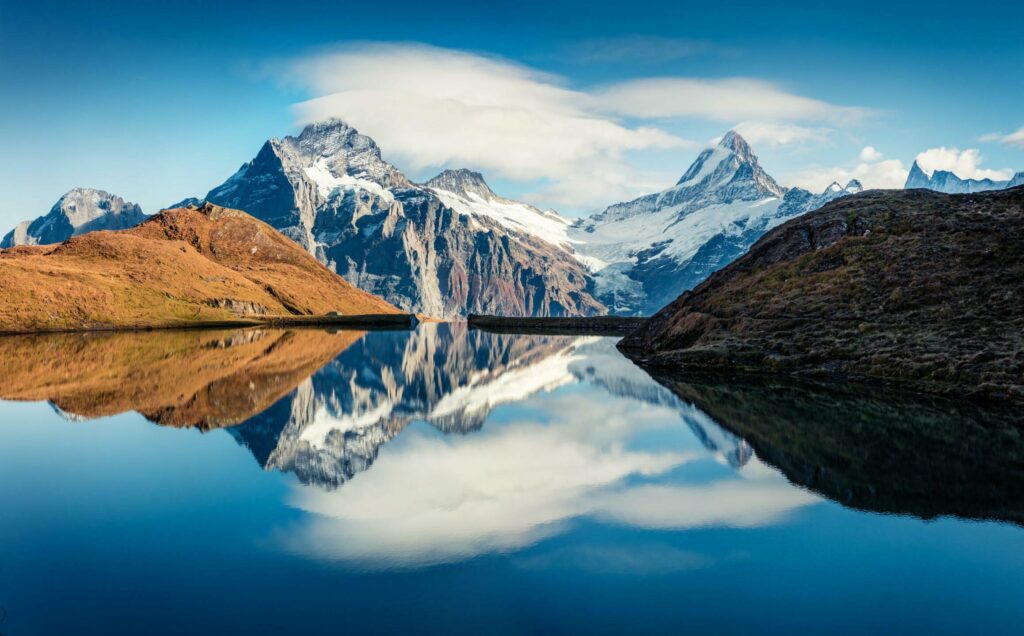 Staz Lake
Located in the heart of the Staz forest, at an altitude of 1,809 meters above sea level, between Saint-Moritz and Pontresina, this lake is clear water that invites you to swim. Its warmth, originating directly from the nearby glaciers, is surprisingly very pleasant.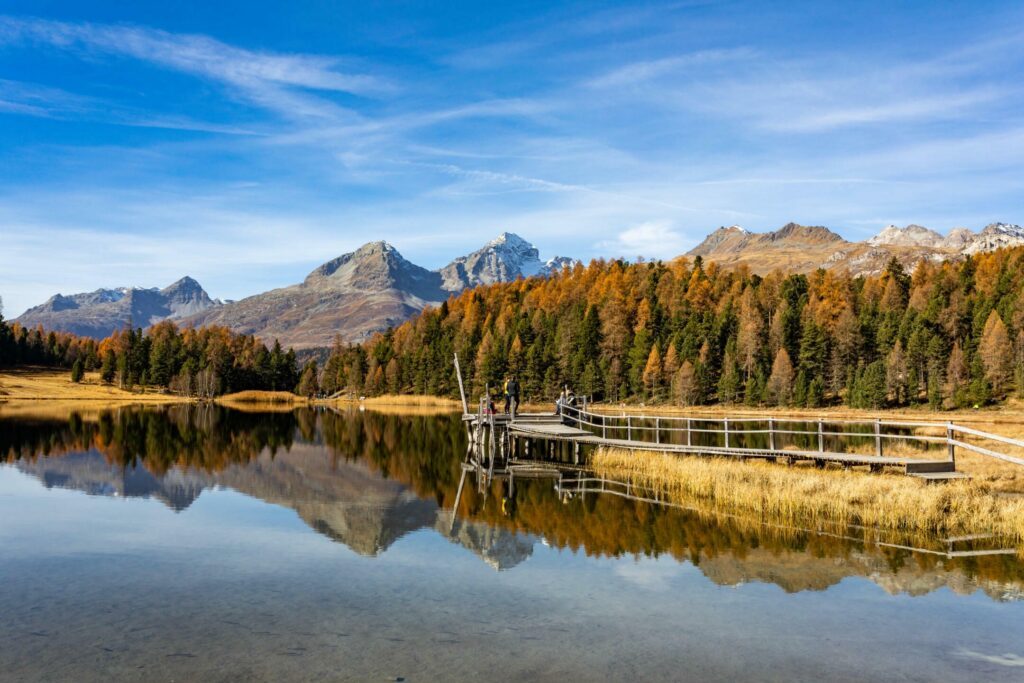 zermatt
Offering some of the most beautiful scenery in Switzerland, the image of Épinal, the village of Zermatt has made it its mission to highlight local customs and traditions. traditional architectural culture of Walsers. The result is a car-free village. old buildings side by side with old barns It has been beautifully restored. If you want to enjoy the snow, it is a ski resort of choice in Switzerland.
Lauterbrunnen
The quintessential Alpine village of Lauterbrunnen is in the center of an astonishing region. number of activities possible. Take a walk in its peaceful valley, climb sensational viewpoints, admire one of the most beautiful Swiss waterfalls alongside typical wooden chalets.
Gruyeres
Touch a cultural and gastronomic stayThere's nothing like the city of Gruyères! Especially because it's stunning church of Saint-Theodule and medieval streets. Curious, don't miss it Gruyere House dedicated to the famous cheese!
Lausanne
Surrounded by Lake Geneva and surrounded by mountains, Lausanne offers some of the most beautiful scenery in Switzerland. Its historic center is absolutely beautiful and its state-of-the-art establishments give it away. incredible dynamism.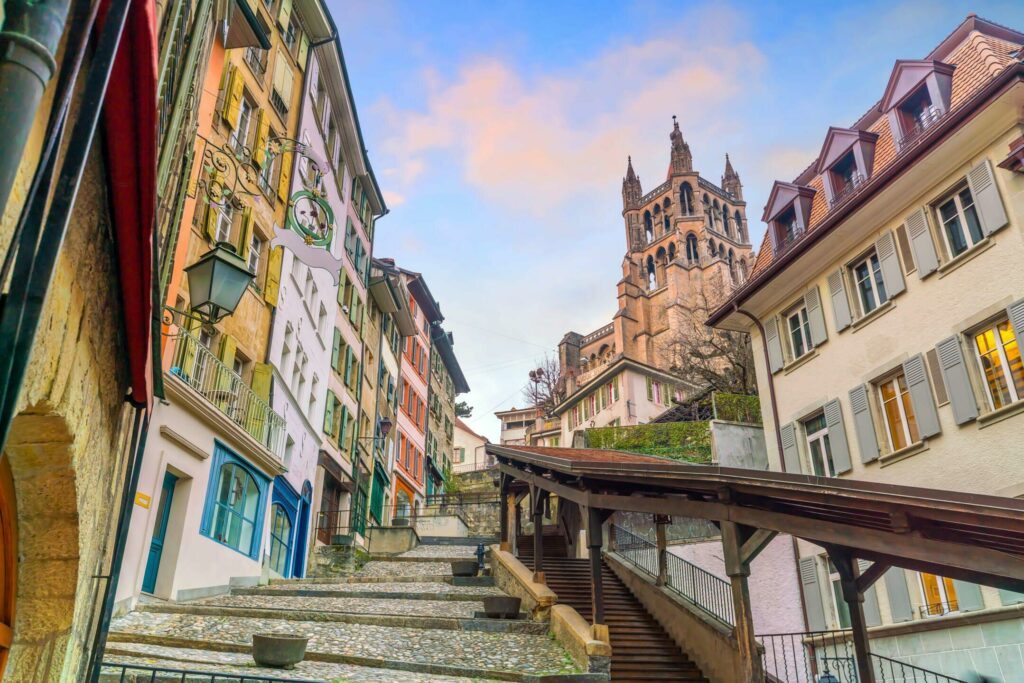 Areuse gateways
In a green setting, the Areuse alleyways can be visited on foot. during walks sensational. Gorgeous stone bridges and walkways deep gorges dug by the riverside… absolutely magical!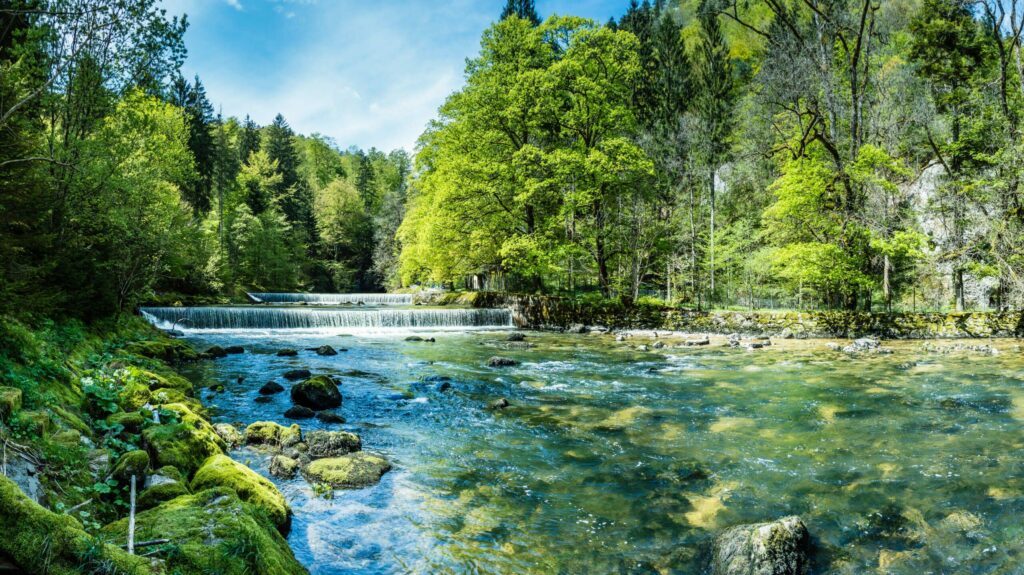 Geneva
The multifaceted city, both flamboyant and with an incredible architectural heritage, Geneva seduces all passing visitors. Surrounded by Lake Geneva, the quality of life is pleasant and the old town is full of houses with 18th-century facades.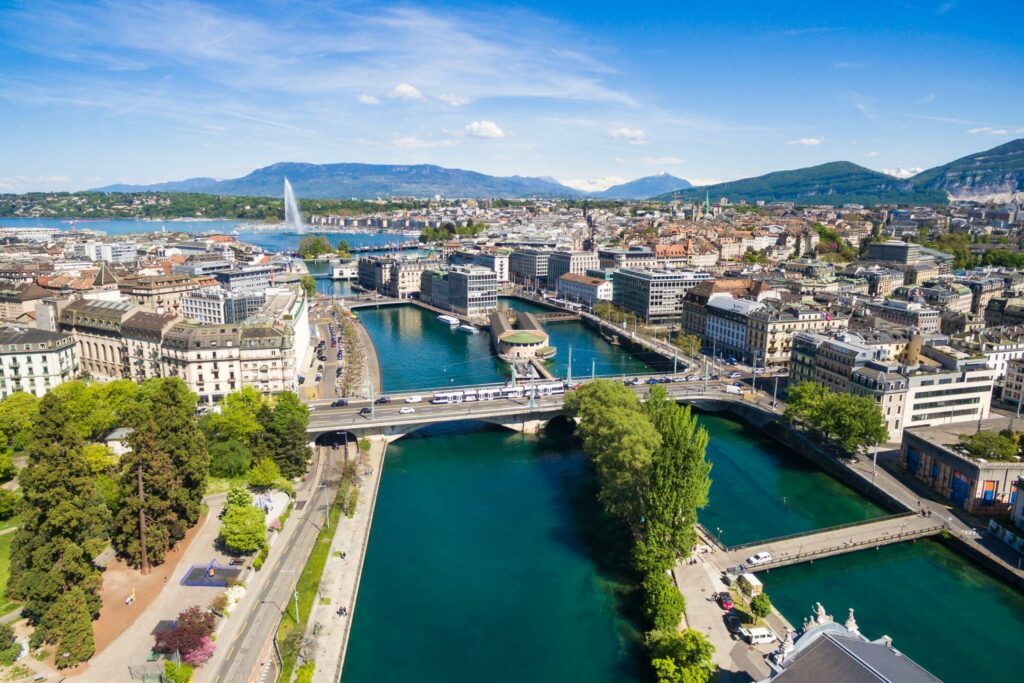 Lake Biel
Family-friendly and easily accessible, Lake Biel is known by locals for its plentiful fish for fishermen's delight. THEM hills dotted with vineyards it is a real delight for the eyes surrounding it.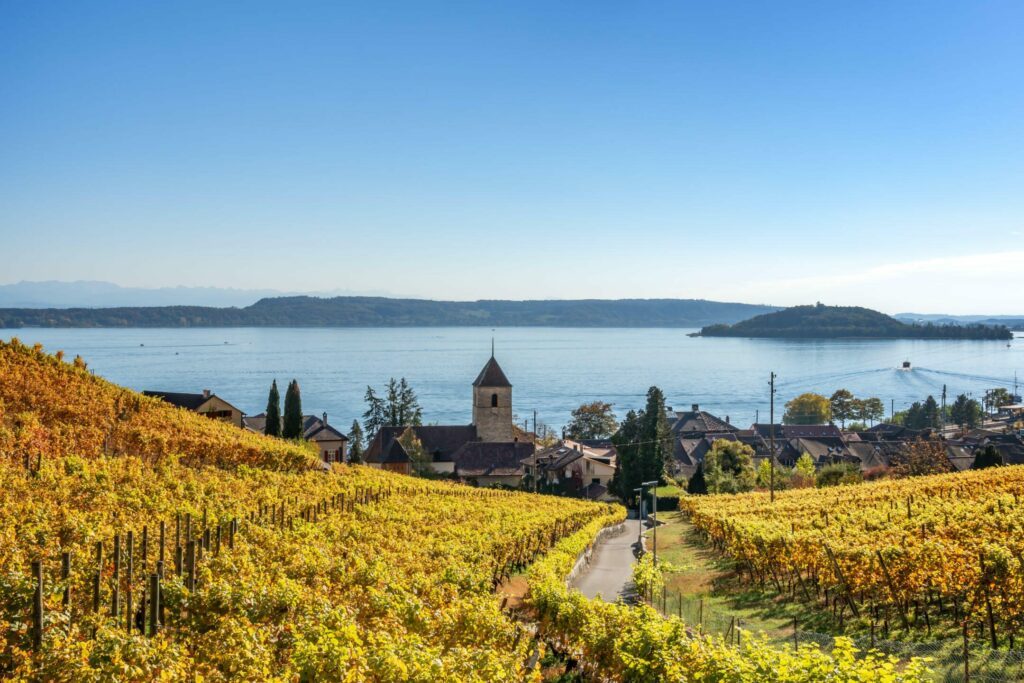 Lavertezzo
The village of Lavertezzo, on the border with Italy, offers some of the most beautiful scenery in Switzerland thanks to its natural beauty. Romantic streets smelling of historyand stone bridges under which the Verzasca river passes.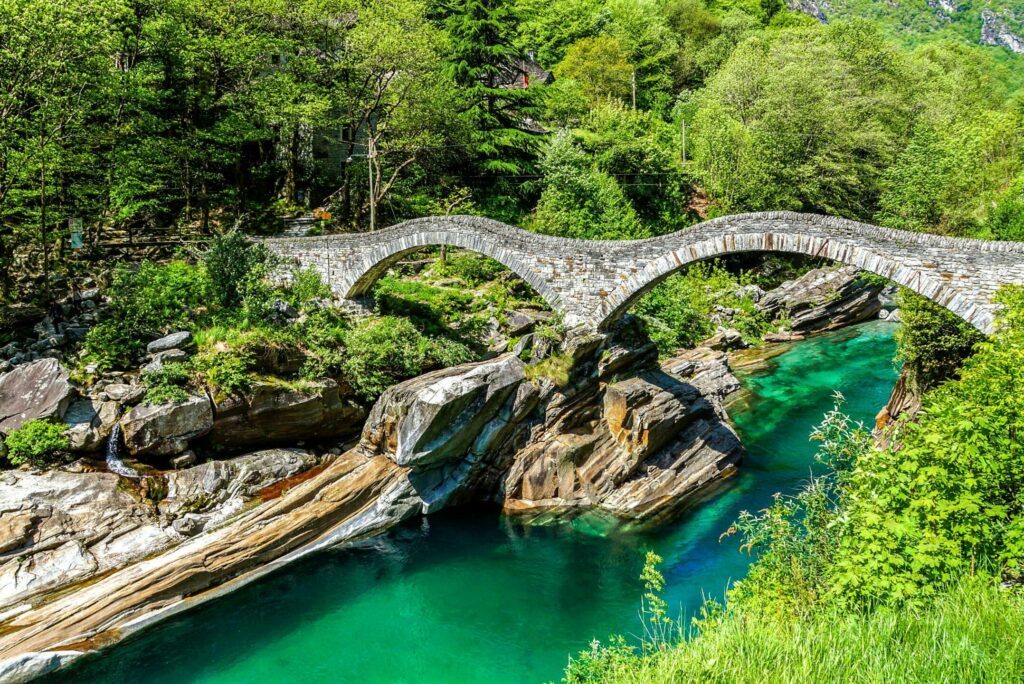 Aare Strait
This tributary of the 288 km long Rhine has excavated limestone rocks that create breathtaking gorges. to discover them, tunnels and walkways system Young and old amused!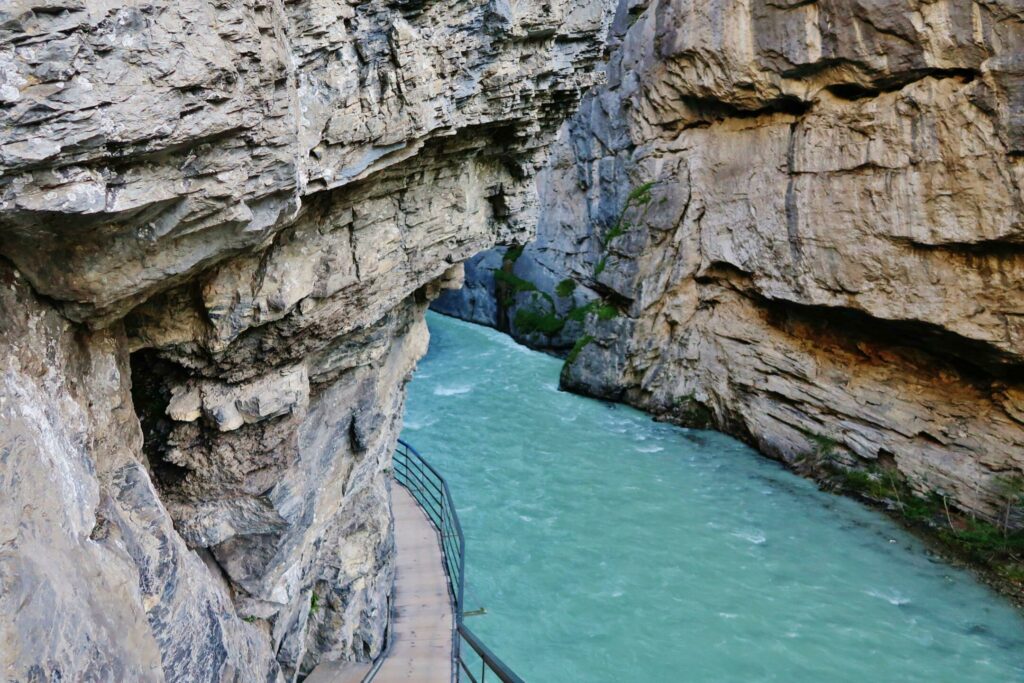 clover
to 'azru'Romantic weekend in Switzerland ? Lucerne is ideal with its beautiful medieval city centre, the banks of the river Reuss surrounded by two magnificent bridges, its pleasant atmosphere and its lake.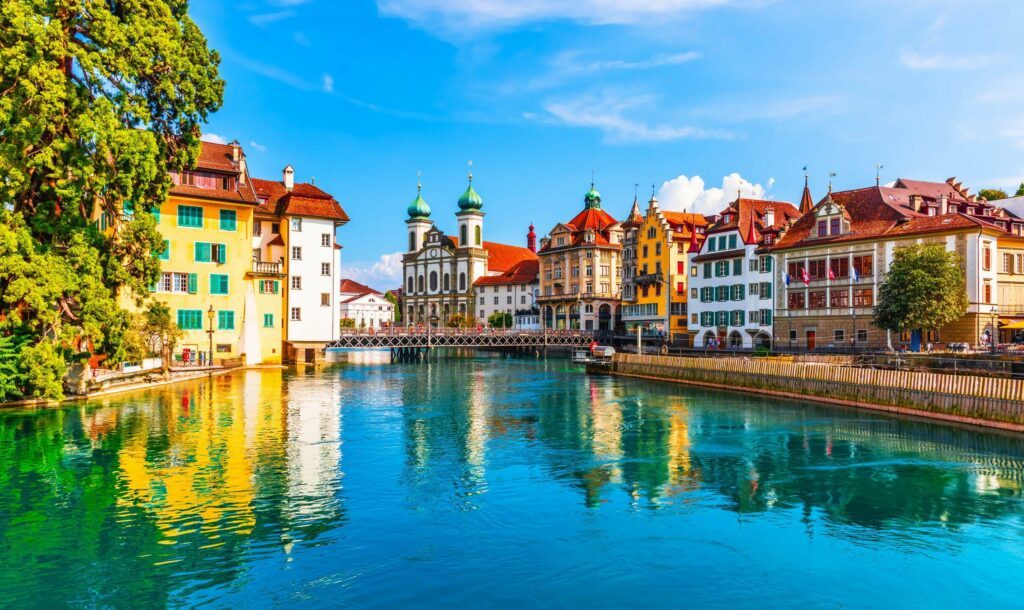 Gornergrat
Take the highest cog train in Europe to reach Gornergrat, which is 3,135 meters above sea level. TRUE Paradise for hiking lovers and outdoor sports, the area is also absolutely gorgeous!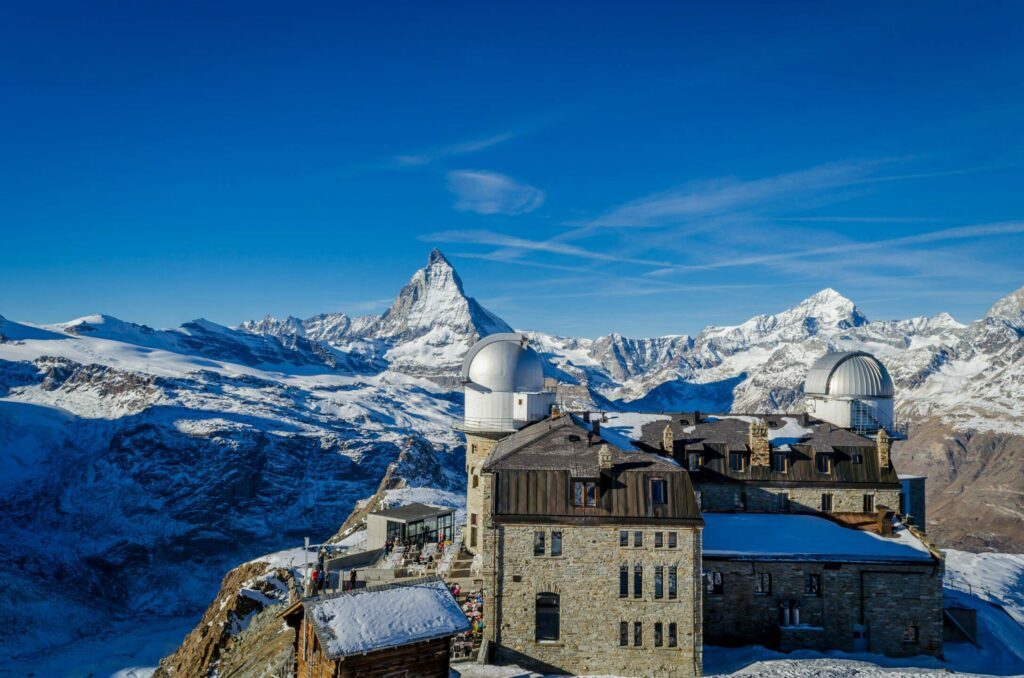 Lake Champex
Lake Champex offers some of the most beautiful scenery in Switzerland, as well as many activities and sites to visit : Flore-Alpe Alpine Botanical Garden, Fort d'Artillerie, Woufline de la Breya ziplines and various beaches to relax.
Matterhorn Glacier Paradise
Here Europe's highest station since it is located at an altitude of 3,883 meters above sea level. In addition to its spectacular views of the peaks of Italy, France and Switzerland, and the Théodule glacier, the ski slopes are open all year round.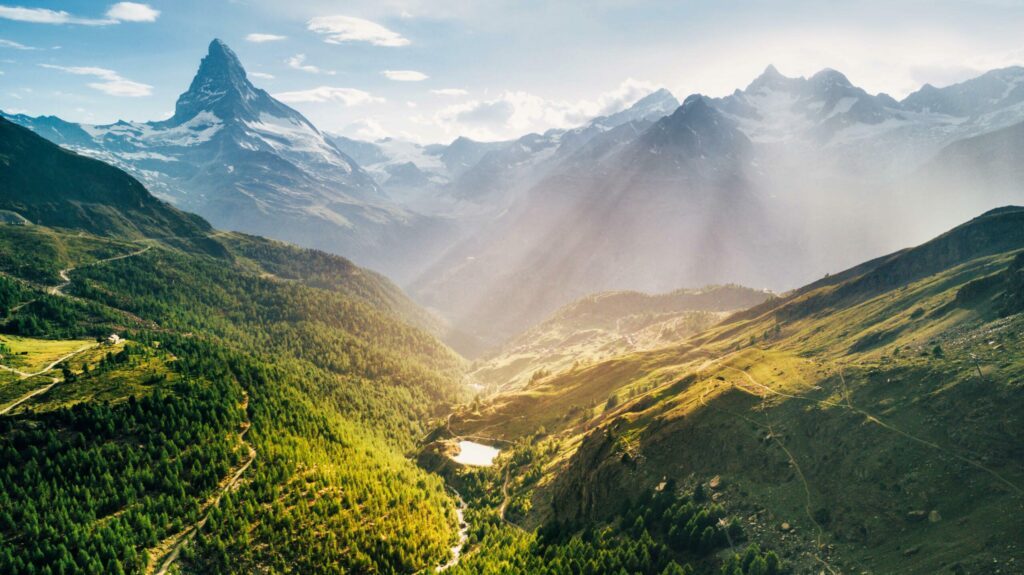 Veytaux
The old town of Veytaux is a must-visit during your Switzerland trip. especially famous for its existence. magnificent Chillon castleperched on a rocky island.
Grindelwald
Set in a majestic valley, the village of Grindelwald has it all! With its typical Swiss architecture and many surrounding walking paths, it is an idyllic base for vacationers. great outdoors vacation.
Lake Thun
The gateway to the Bernese Oberland, Lake Thun is surrounded by the village of the same name. Her stunning blue waters and its wooded surroundings make up Switzerland's beautiful landscapes, and there is no shortage of activity in the area.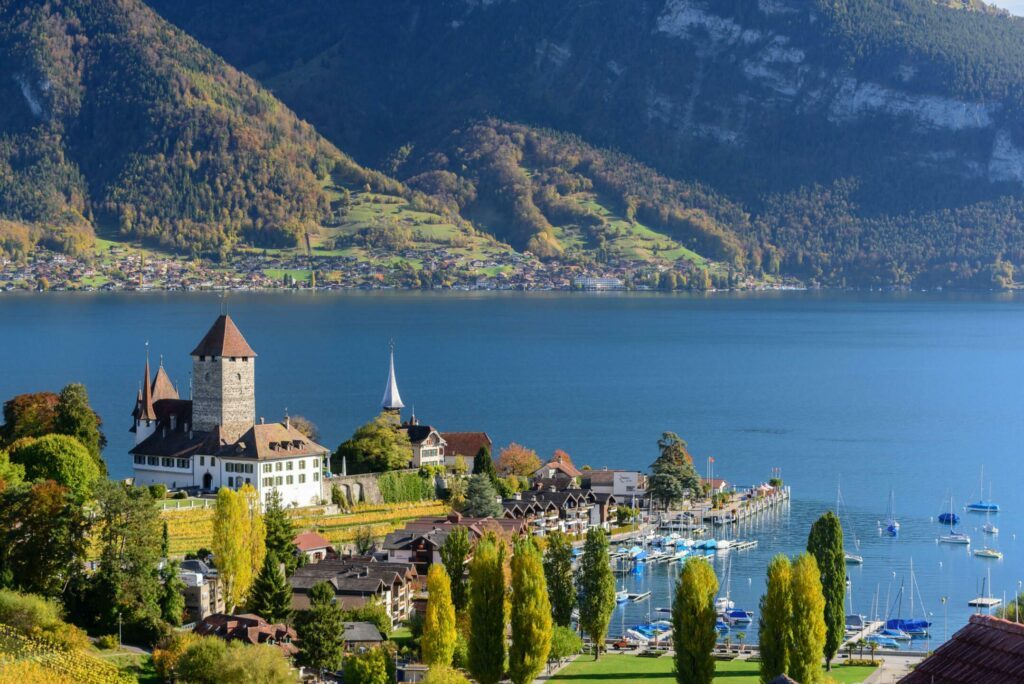 Carpathians
These mountain ranges passing through Central Europe, gorgeous view with vast beech forests dominated by majestic peaks. The best way to discover it is to take a walk!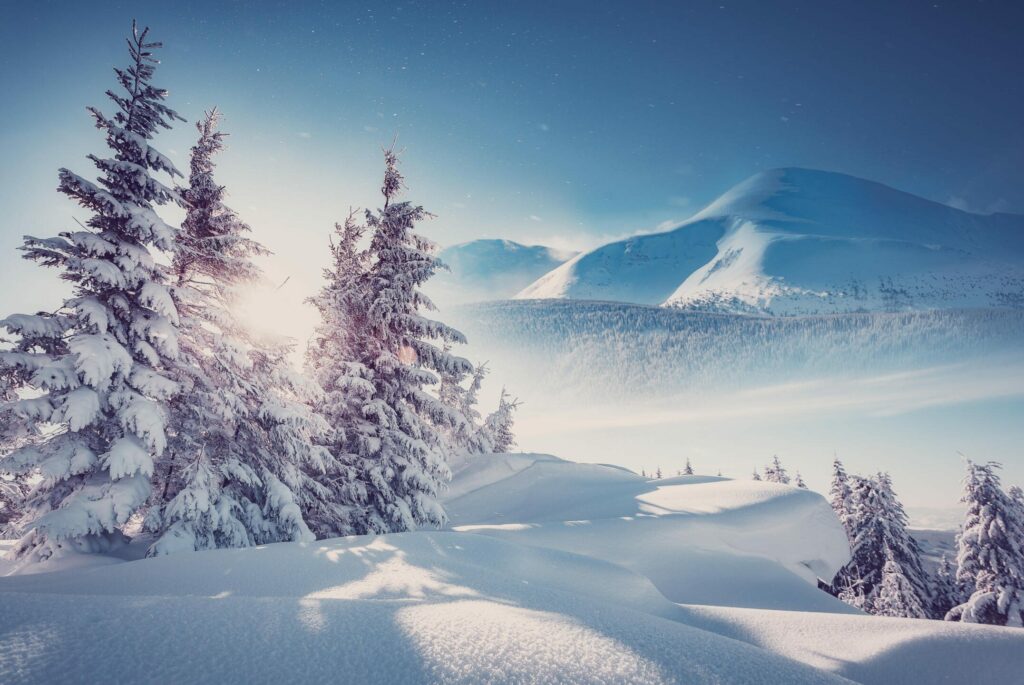 Montreux
Welcome swiss riviera ! The beautiful city of Montreux is sure to enchant its visitors. On the shore of Lake Genevaits old town and the market square where you can wander among the stalls.
Basel
Basel, located on the banks of the Rhine, on the border of France and Germany, a sophisticated and cosmopolitan city. Don't miss admiring the impressive Rathaus (town hall) and strolling the Marktplatz.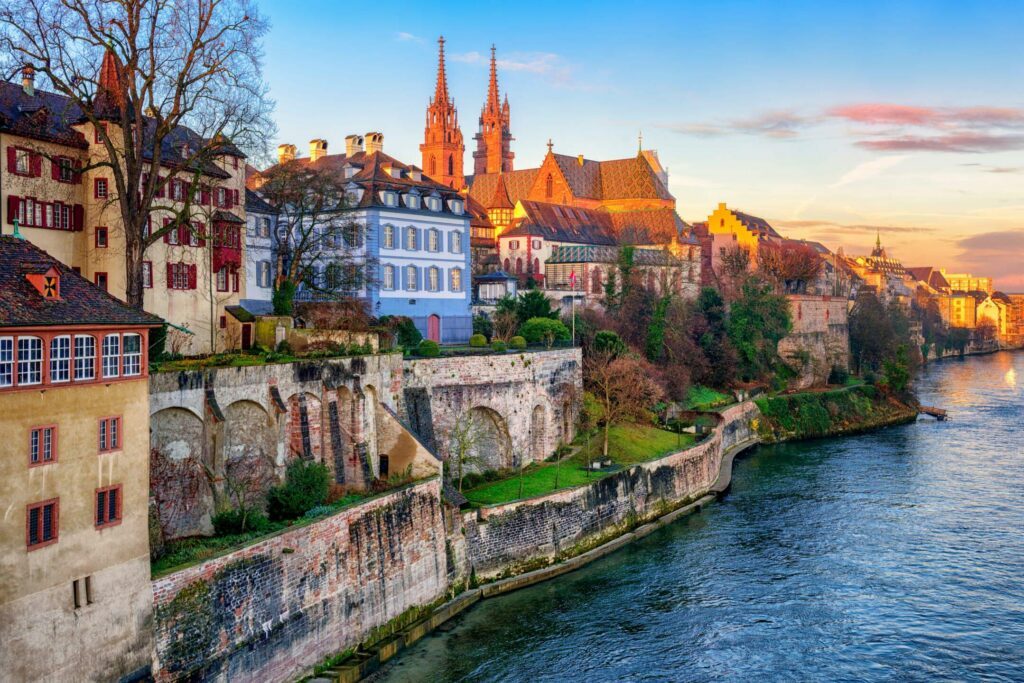 Championship
If you're looking for typical Swiss landscapes, drop your bags off at Champéry. Charming village in Valais. It is a magnificent holiday destination with wooden chalets adorned with colorful flowers and all the activities offered according to the seasons.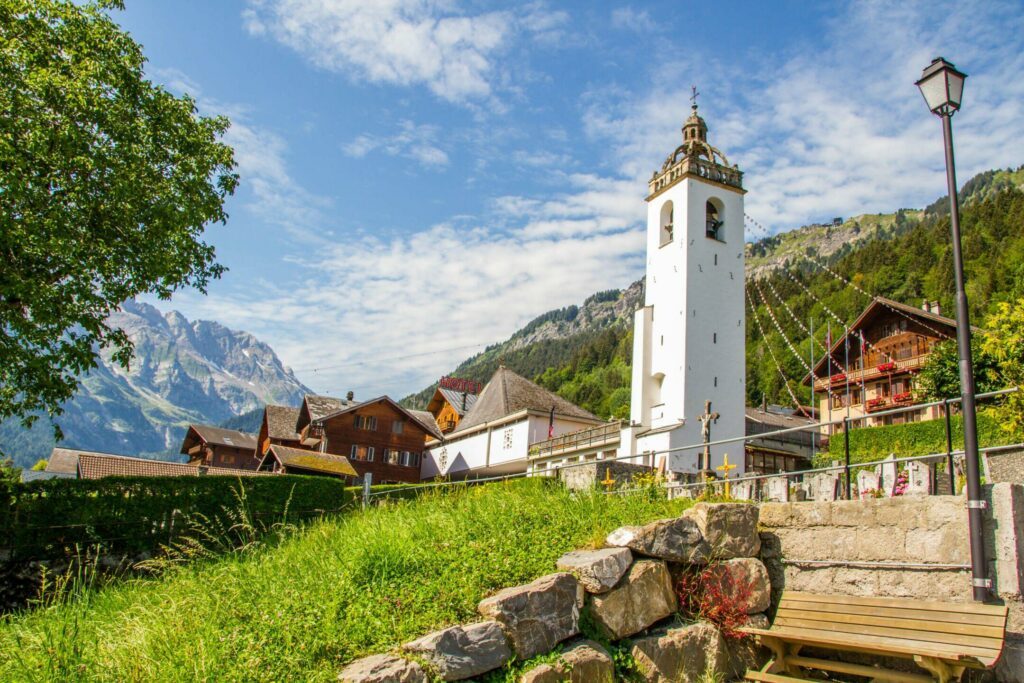 Lake Lucerne
Located on a mountain range 434 meters above sea level, this glacial lake attracts passers-by thanks to its natural beauty. azure waters and lots of activities on offer: boat trips, canoeing, beaches perfect for lazing around, hiking etc.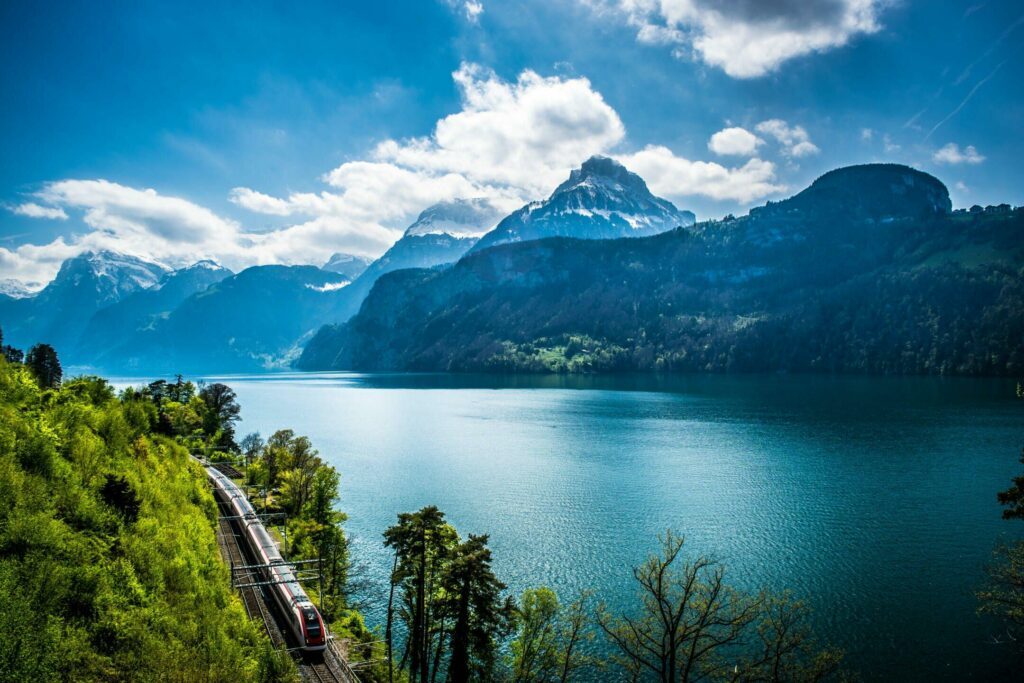 Rhine Falls
These Europe's largest waterfalls ! Steer him so he can get as close as possible to Schaffhausen and feel the force of the water falling with a dull roar. will be more courageous a boat to reach the rock surrounded by sparkling waters.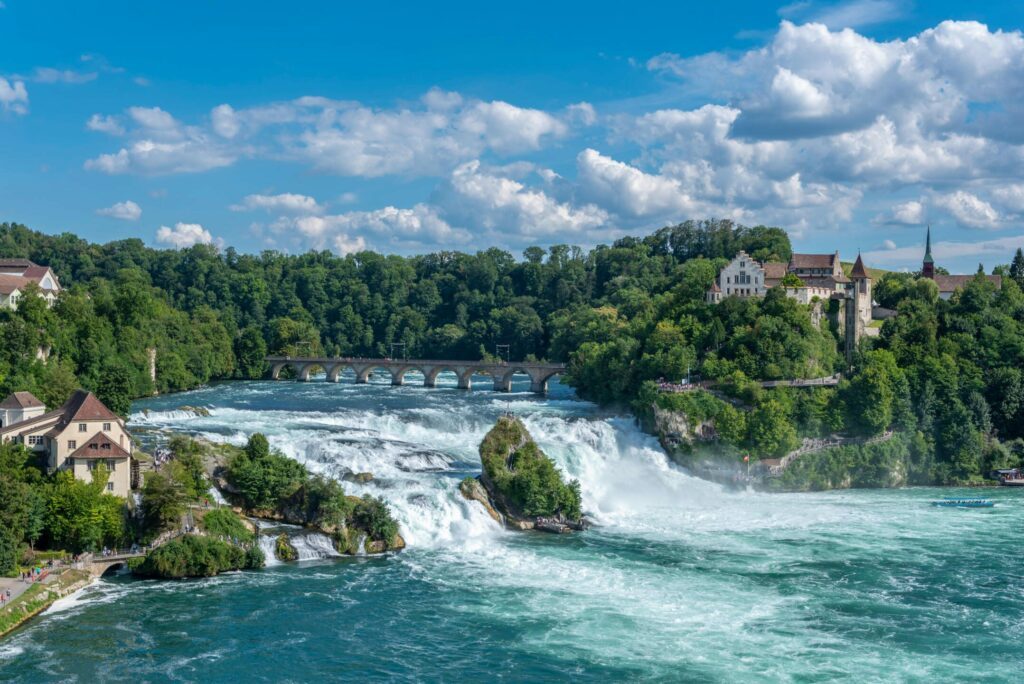 Les chutes de Trummelbach waterfalls
Take a full look at this wonderful nature view. A dozen waterfalls at different heights in the heart of the Lauterbrunnen valley offer an absolutely magical panorama!
Lake Brienz
A lot family and Lake Brienz, which attracts the inhabitants of Bern, remains one of the most beautiful lakes in Switzerland. In the summer you can indulge in fishing, water skiing or canoeing, the rest of the year real postcard landscapes.
Are you ready to take your eyes off the most beautiful sights of Switzerland?
For a short stay or a long holiday, Switzerland great playground. Take the time to visit the must-sees! And if you're a nature lover, take a tour of some of the most beautiful waterfalls the country has to offer. Do not forget to share your impressions with us in the comments after you return from your trip!
traveler's toolbox ?
Prepare, compare and book your trip with our selection of must-see sites:
? Reservation: find your hotel/accommodation worldwide
? HomeExchange: #1 home exchange platform
✈️ Skyscanner: absolutely the best flight comparator
⏱ LastMinute: the best offers to leave at the last minute
? RentalCars: search and compare rental cars
? GetYourGuide: book unforgettable tours and experiences