There are many beautiful landscapes in europe At least it's worth seeing in the photos. The choice was tough… but today we invite you to discover the 25 most beautiful sights of Europe not to be missed!
Meteora, Greece
The Meteora region, north of the Peloponnese, seems to have emerged out of nowhere. Her six monasteries perched on rocks The round shape sometimes floats above the light mist. Some viewpoints offer panoramic views of several monasteries built into the cliffside in the 14th century. Kalambaka village on the plain below. There is no doubt that the site ranks among the most beautiful sights in Europe!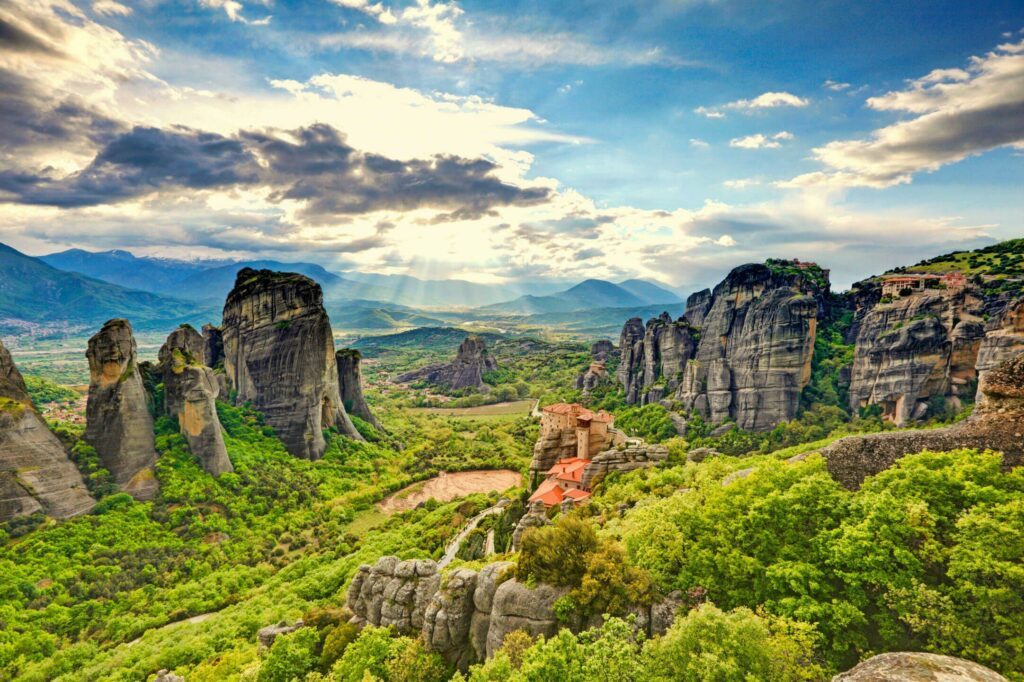 Lavender fields of Valensole, France
Provence is where Valensole's splendid lavender fields stretch as far as the eye can see. In summer, the landscape is filled with vibrant purple flowers leaving a pleasant smell in the air. A peaceful and charming place, ideal to relax and recharge your batteries!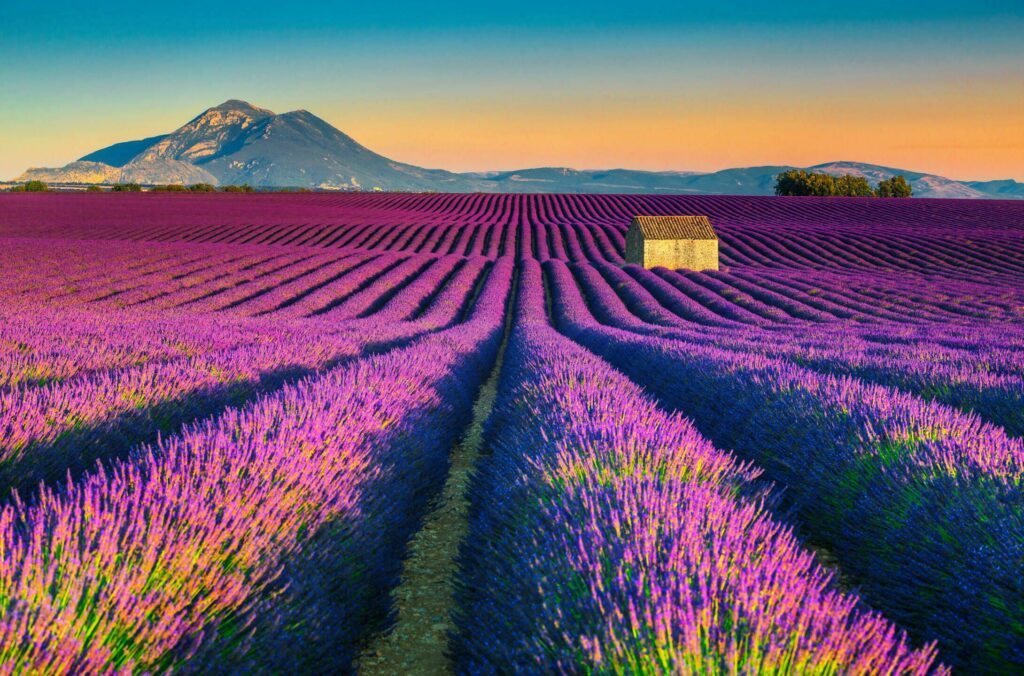 Athens Acropolis, Greece
If the 360-degree view of the city from the Acropolis of Athens is particularly impressive, the panorama offered by the Acropolis from the surrounding places is truly magical. They stand out especially Ruins of the temples of Athena Nike, Erechtheion and Parthenonundoubtedly one of the most symbolic monuments of Ancient Greek architecture.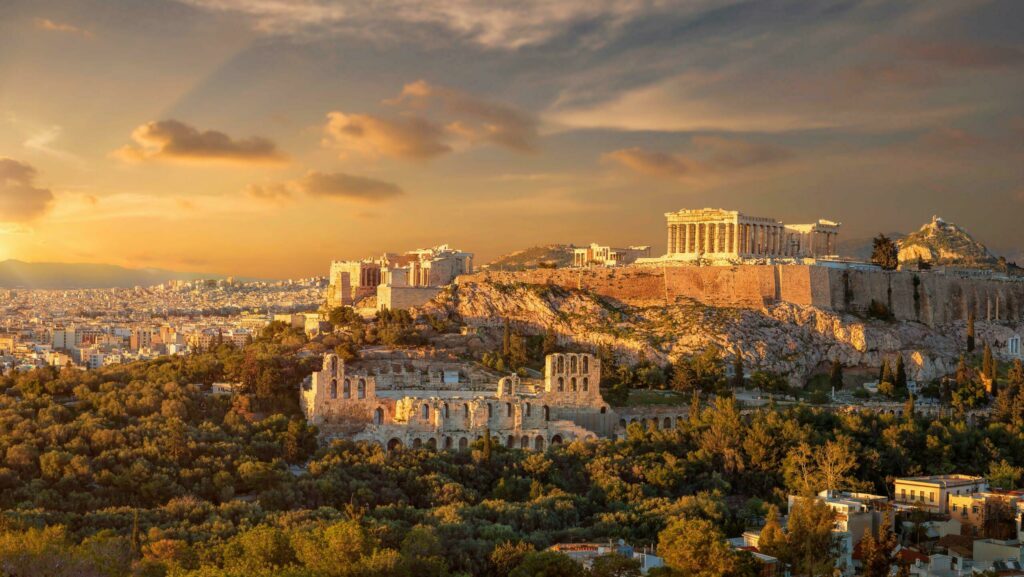 Amalfi Coast, Italy
The Amalfi Coast in Southern Italy offers rugged cliffs, white sand beaches and a stunning European coastal landscape. small picturesque villages perched on the hills. From the sea each small town appears in turn, such as Positano, Amalfi or Ravello. They attract attention with their colorful houses and Byzantine churches. THEM secret caves And nearby islands Add to the rugged beauty of this Italian coastal region.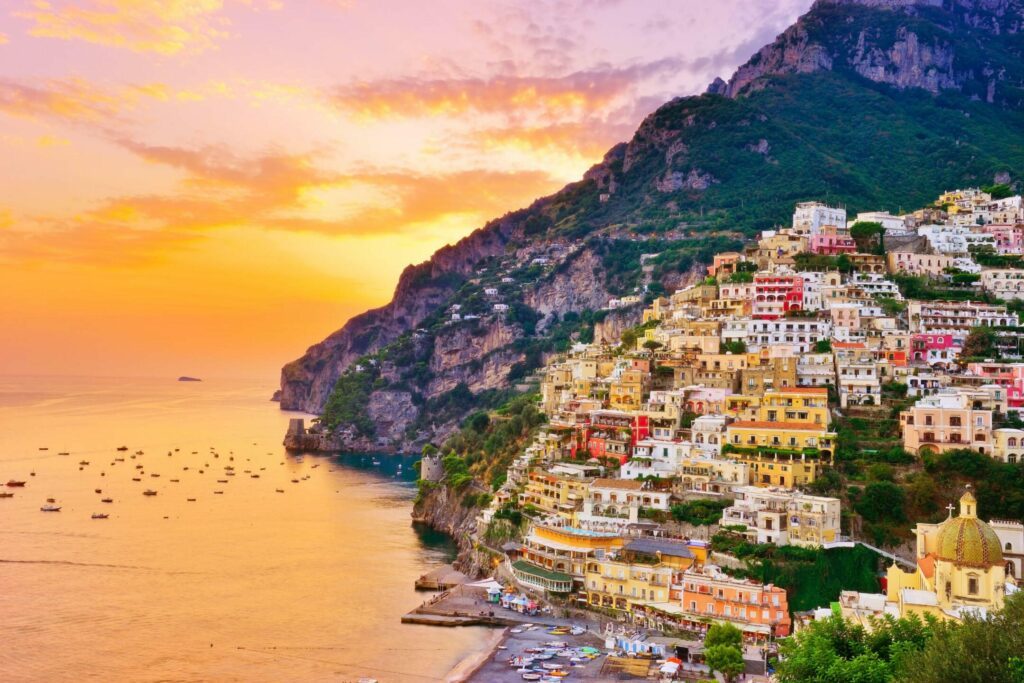 Gorges du Verdon, France
Gorges du Verdon offers a breathtaking view. between high cliffs sometimes higher than 700 meters A turquoise river flows through the middle of the canyon surrounded by forests. It is also a popular place for outdoor activities: canyoning, climbing, hiking, canoeing and even paragliding. Even by car, some viewpoints along the way offer a unique panorama of the Gorges!
Alhambra, Granada, Spain
Alhambra an impressive architectural complex It offers a landscape of lush gardens, fountains, terraces and buildings adorned with stylized geometric patterns and frescoes. It is considered a notable example of Moorish architecture and is listed as a UNESCO heritage site. You can also admire the city of Granada from above! To have a perfect view of the entire complex, nothing is better than admiring it. troglodyte hills facing it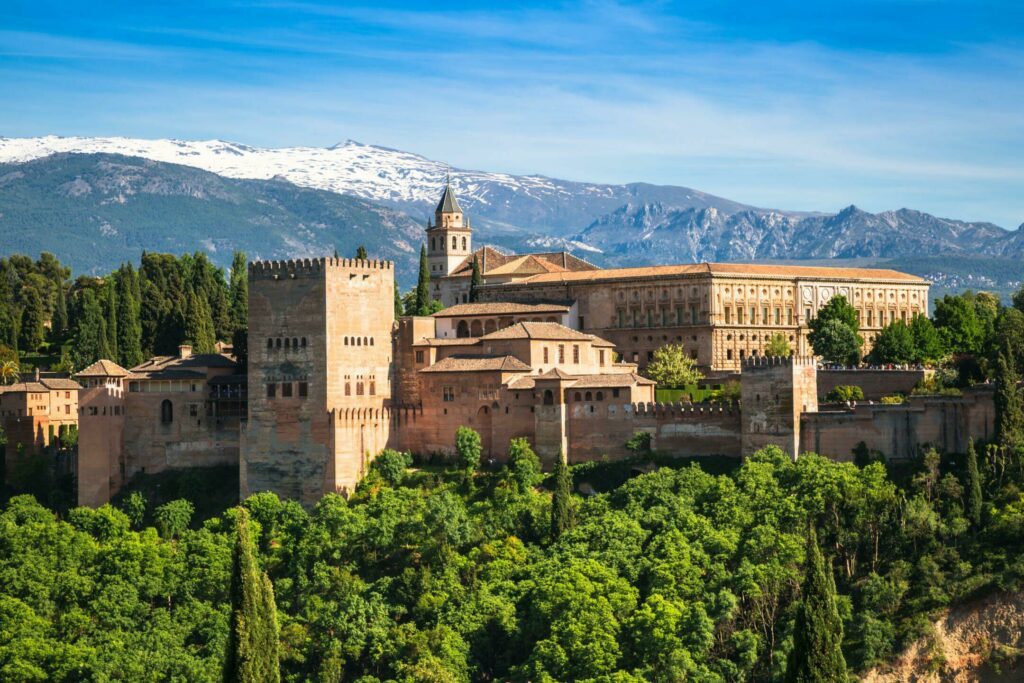 Les Highlands et Eilean Donan Castle, Scotland
Scottish Highlands a wild and beautiful landscape It is characterized by mountains, lakes, forests and green valleys. Eilean Donan Castle a fortified castle It offers breathtaking views of one of the islands in the area and the surrounding area.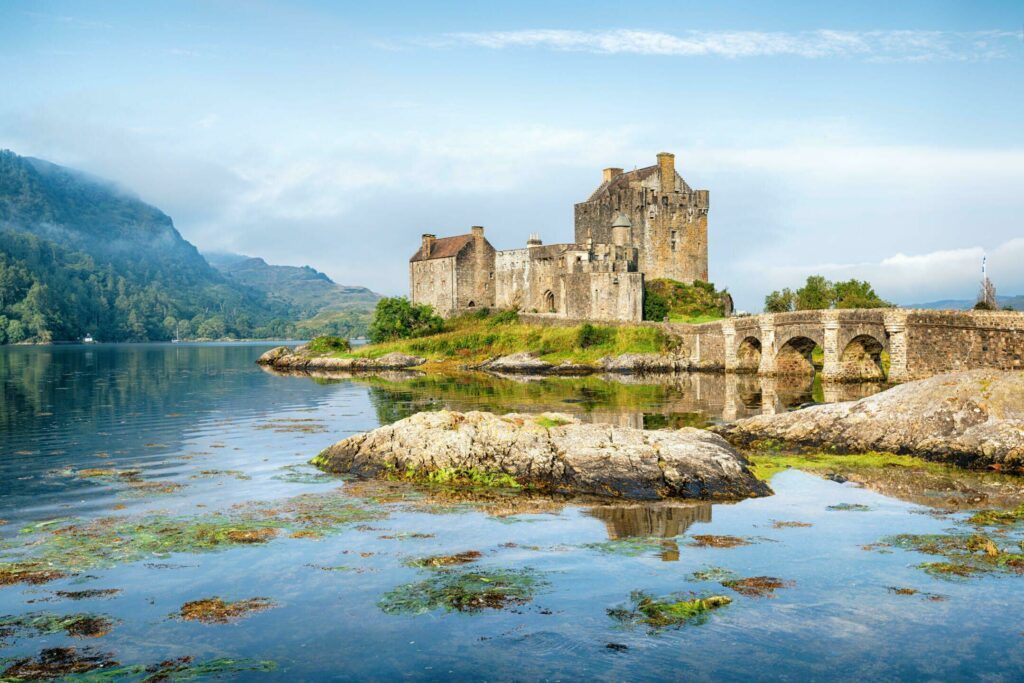 Saint-Malo, France
Saint Malo is located in Brittany. charming fishing port It offers a diverse coastal landscape, with fine sandy beaches alternating with cliffs and neighboring islands. Saint Malo, whose medieval walls are licked by the waves when the waters rise, offers a magnificent view!
Bruges canals, Belgium
Bruges, located in Flanders, is a bit Venice of the North. The city, where many canals pass, offers a very beautiful scenery, with half-timbered houses, wooden bridges and pleasure boats offering picturesque views of the side streets.
Kirkjufellsfoss, Iceland
Landscape of Snaefellsjökull National Park in Iceland, a breathtaking landscape and especially the Kirkjufellsfoss waterfall. The park is surrounded by snow-capped mountains, lush forests and glacial lakes. One of the most spectacular sights in Europe!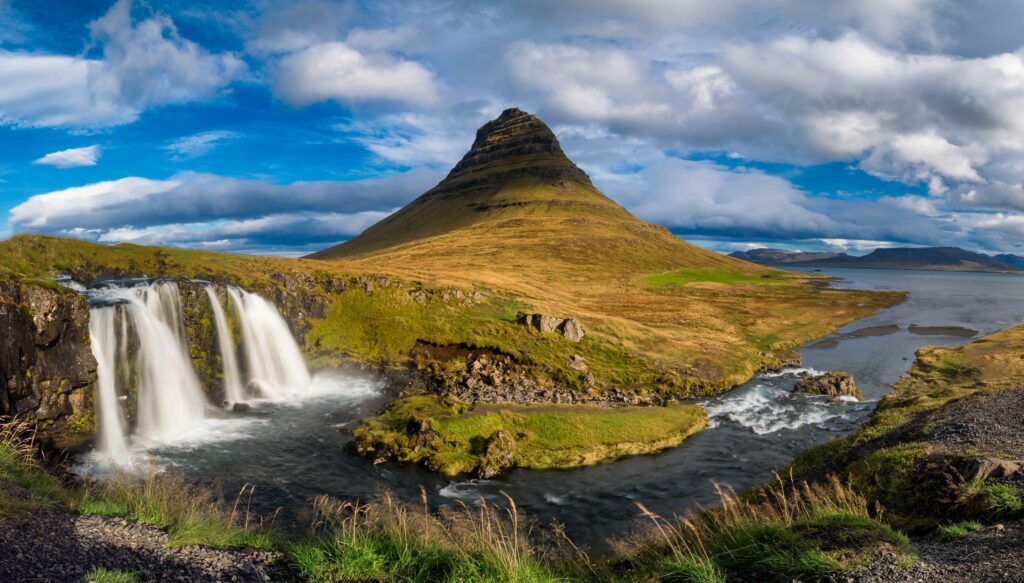 Kravice Falls, Bosnia and Herzegovina
Kravice Falls is a stunning natural landscape consisting of the following. several waterfalls of different sizes. They flow into a clear lake and are surrounded by lush vegetation.
Lake Stellise and Mount Cervina, Switzerland
Stellise Lake offers in Switzerland a beautiful natural landscape. It is surrounded by turquoise waters, snow-capped mountains, lush forests and lush meadows.
Haut-Koenigsbourg Castle, France
Perched on a hill, Not far from Strasbourg and the German borderThe medieval castle of Haut-Koenigsbourg offers an imposing panorama amidst the Vosges and the Rhine plain.
Lake Bled, Slovenia
Lake Bled in Slovenia a real postcard view! This lake of glacial origin is surrounded by lush green mountains, forests and meadows. He is particularly famous middle islandwhere there is a hermitage and a bell tower, and medieval castle perched high.
Giant's Pass, Ireland
Located on the Irish coast, this unique geological site is hexagonal basalt columns like a huge organ. Popular legend says there will be remnants of a road a giant built to connect Ireland and Scotland. Undoubtedly one of the indispensable sights of Europe!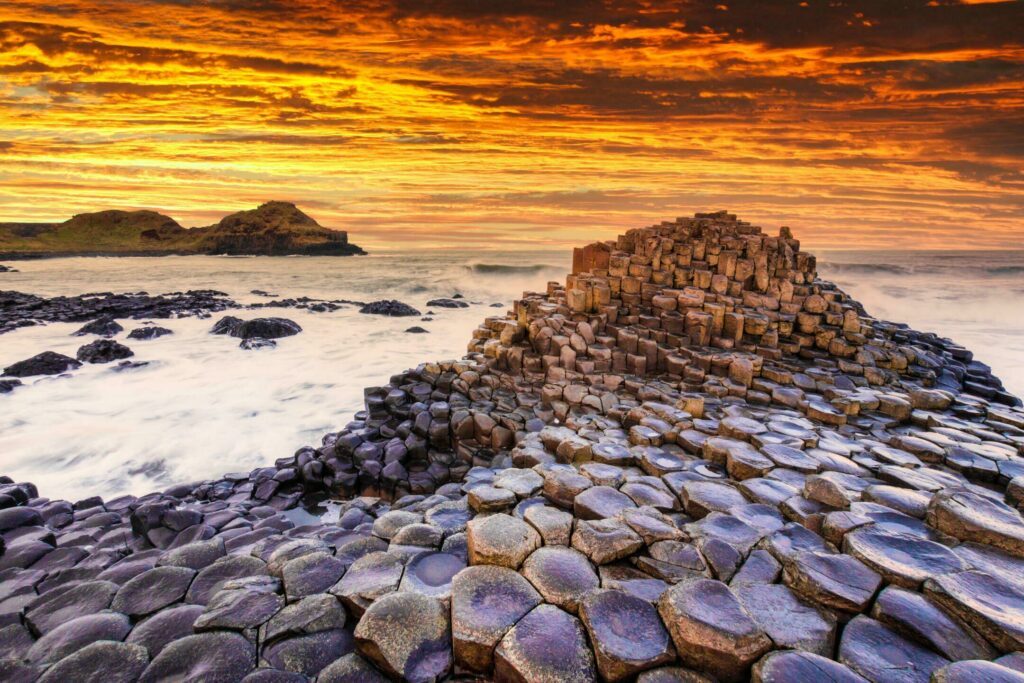 Santorini, Greece
Santorini, located in the heart of the Cyclades, amazing island scenery It is marked by white cliffs that contrast with black sand beaches and clear waters. The island is best known for its fishing villages. Oia and Fira and their white and blue houses overlooking the Aegean Sea.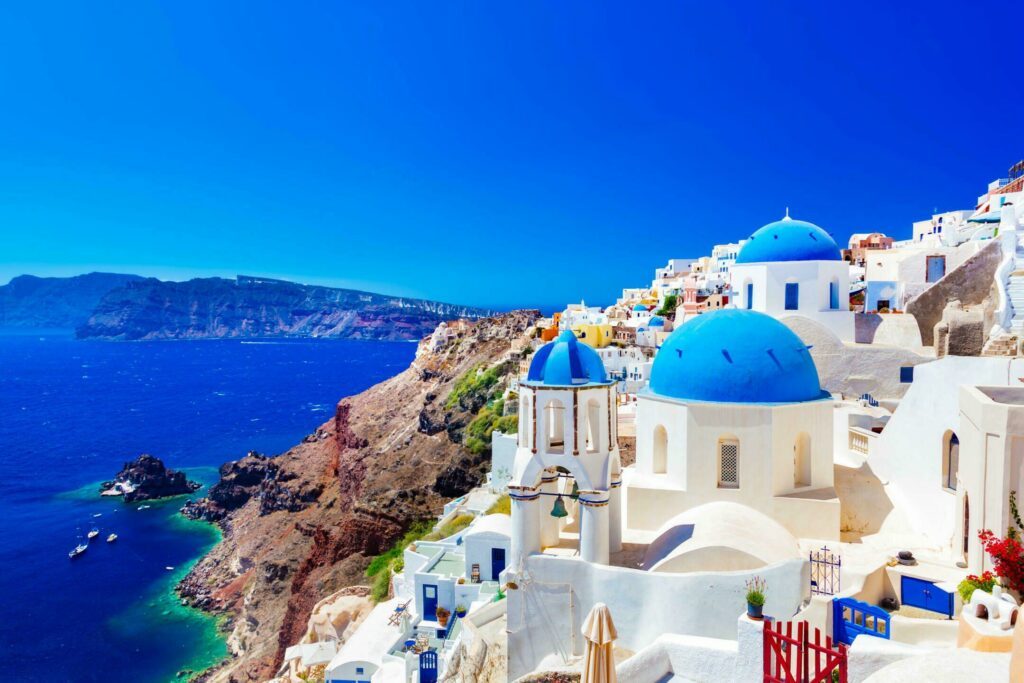 Mont Blanc
Located on the border between France, Switzerland and Italy, Mont Blanc 4,807 metersThe highest point in Europe. The peak is surrounded by glaciers, snow-capped peaks and green valleys in summer.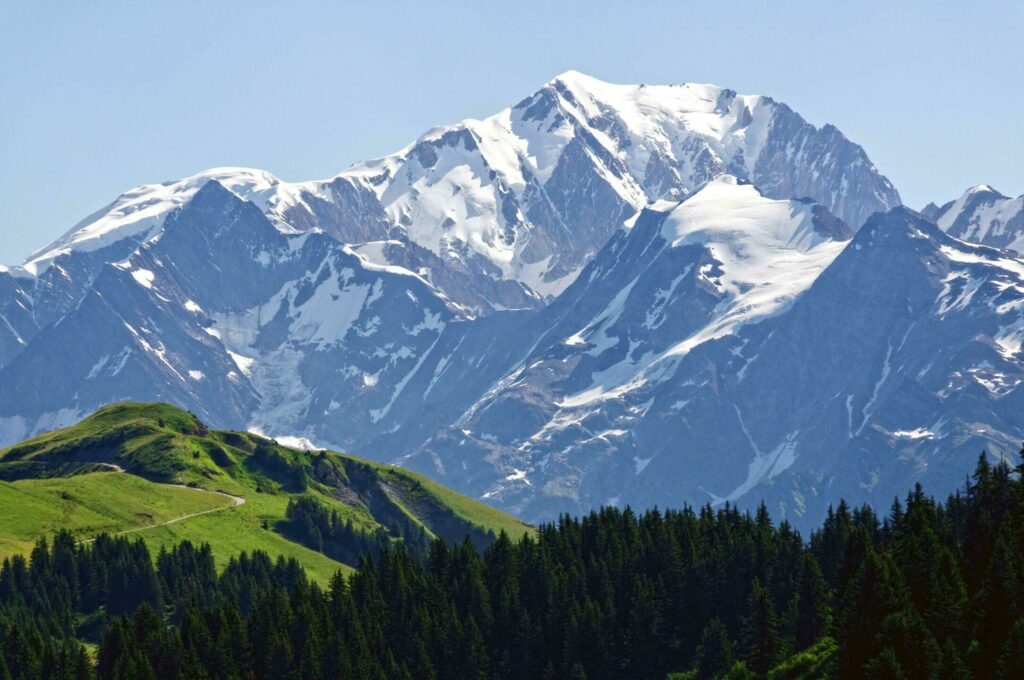 Plitvice National Park, Croatia
Explore this extraordinary natural park located in DalmatiaIn the Croatian hinterland, consisting of many lakes (16 in total) and clean water waterfalls, as well as caves.
L'Algarve, Portugal
The coast of the Algarve in the south of Portugal is particularly beautiful and is among the most picturesque in Europe. They are characterized by fine sand beaches, steep cliffs, hidden caves and turquoise waters… also a diverse vegetation of pine and palm trees. The famous Arbatax is a place where a cliff of reddish rocks spills into the sea!
Pink granite coast and lighthouse in Ploumanach, France
This extraordinary Breton coastal landscape is characterized by pink granite boulders suspended above the waves. you can see along the shore towering rock formations, steep cliffs, hidden beaches and even lighthouses. The sunset is a privileged moment to admire, as it brings out the pink and orange reflections of the rocks!
Lake Braie, Italy
Lake Braie is located in South Tyrol. a breathtaking panorama with its snow-capped mountains bordering its turquoise waters. One of Europe's must-see sights!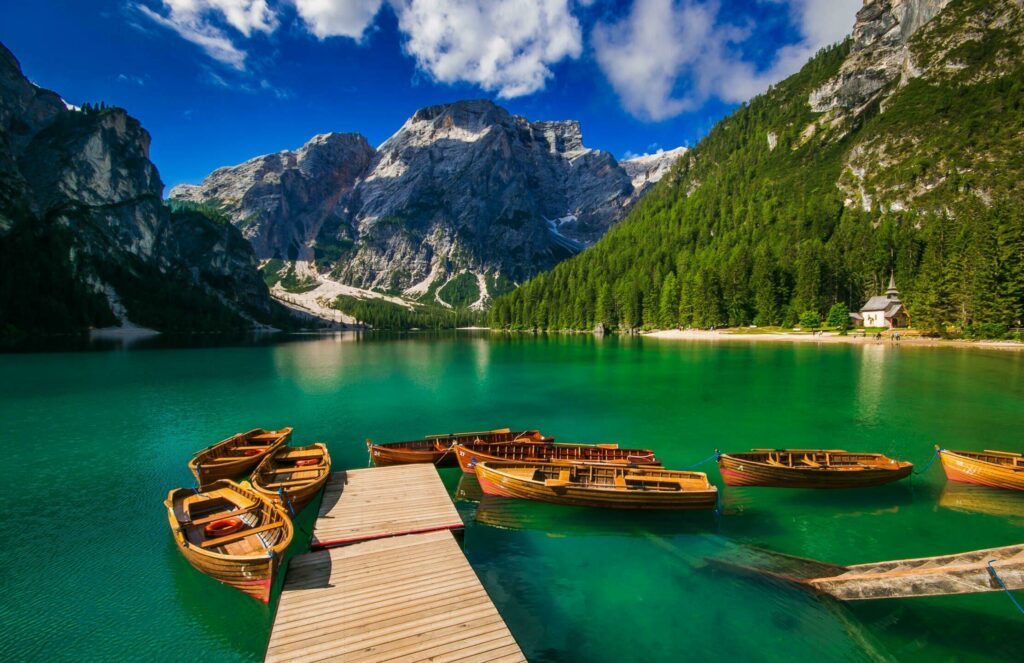 Bohemian Paradise, Czech Republic
About 70 km from Prague, the Bohemian Paradise or Cesky Raj is an alternatively fascinating natural park. lush forests and chimney-like rock formations rising through the trees. You can also see the Gothic ruins. chateau de Trosky An ideal place for hikers and nature lovers, overlooking a rock!
fjords, norway
Norwegian fjords are explored in all seasons, day and night. Hopefully, an aurora borealis will appear in the photo to immortalize this magnificent European landscape!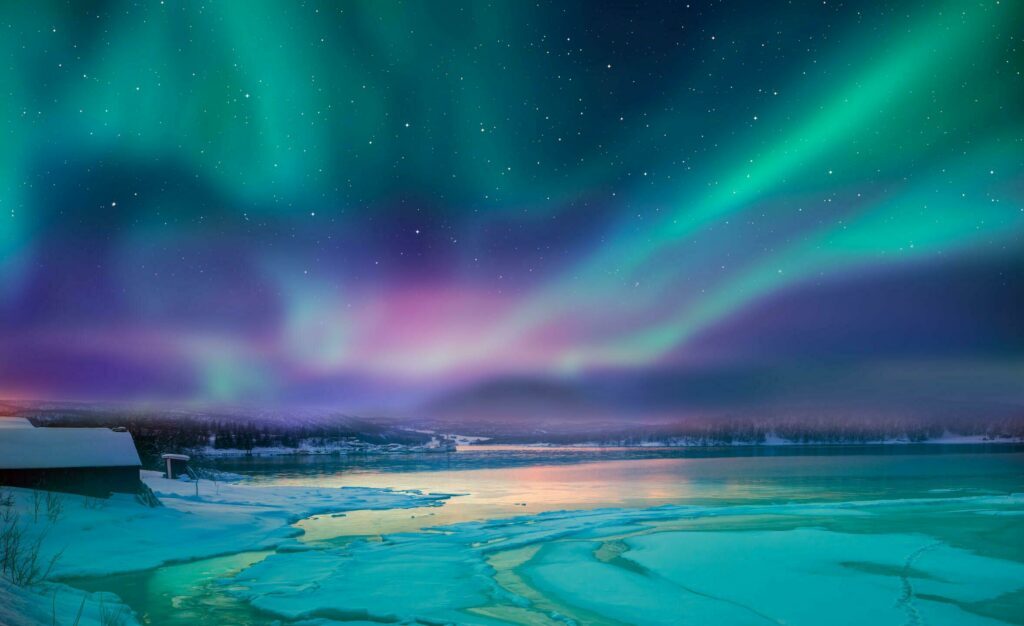 Tulip fields, Netherlands
What could be more beautiful than fields of multicolored Dutch tulips that you can see from time to time? traditional mills too typical for these landscapes?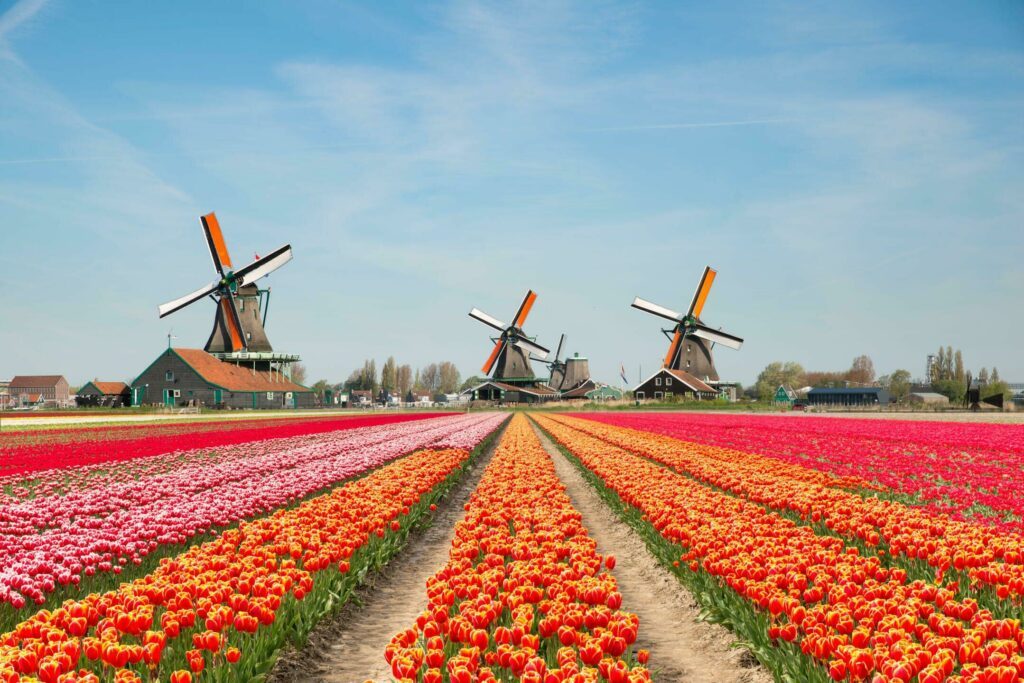 Vineyards of San Gimignano and Tuscany, Italy
If there's one sight to explore in Italy, it's it. Vineyards of Tuscany as far as the eye can see. In the midst of these, the village of San Gimignano, near Siena, stands out for its tall medieval towers, where the rich of the city once competed for power until the church put an end to this power race. the height of the church tower as the maximum height No private tower can exceed it.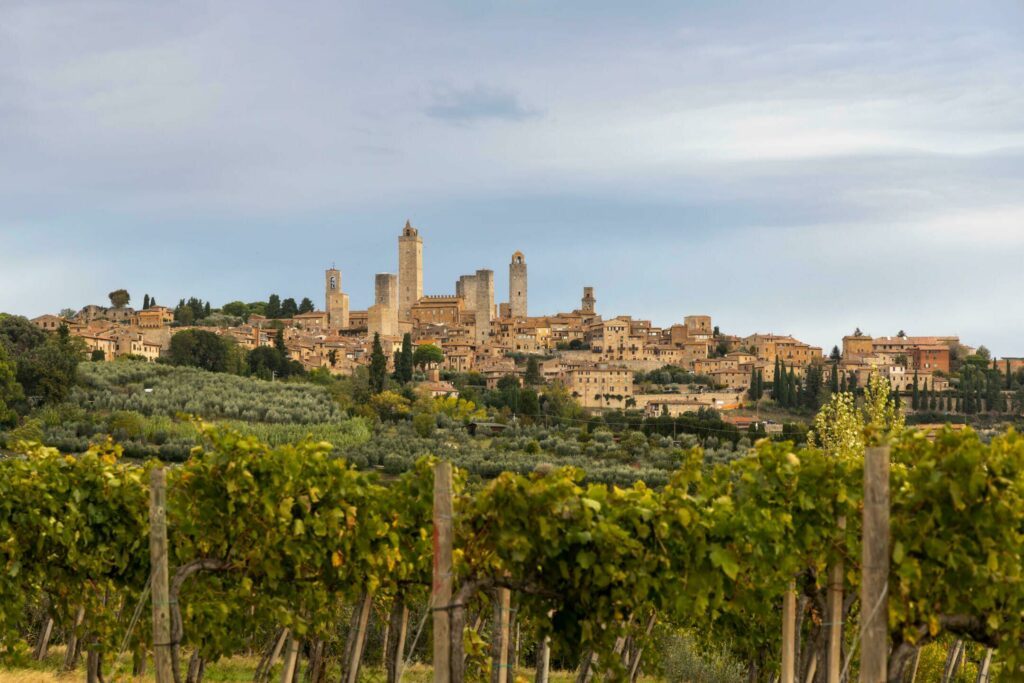 Do you like these sights of Europe? Why not move from photographic contemplation to real-life exploration?
To inspire you, feel free to browse through our articles on the 10 most beautiful countries in Europe that you must visit, and if you have the spirit of adventure beyond Europe, here are some ideas for traveling to the end of the world.
traveler's toolbox ????
Prepare, compare and book your trip with our selection of must-see sites:
???? Reservation: find your hotel/accommodation worldwide
???? HomeExchange: #1 home exchange platform
✈️ Skyscanner: absolutely the best flight comparator
⏱ LastMinute: the best offers to leave at the last minute
???? RentalCars: search and compare rental cars
???? GetYourGuide: book unforgettable tours and experiences