Flow by bike, Meuse by bike, Vélodyssée… large developed bike lanes, also called bike lanesallow to explore richness and diversity of a region. France already has an extensive network of routes that connect departments and regions, allowing you to enjoy cycling. A brief look at the bike lanes in France!
Meuse by bike
La Meuse à vélo – the French part of EuroVelo 19 – follows this European river for more than 1,000 km and 443 km of cycle paths in France. From the plateau of Langres, where it is located, to its common mouth with the Rhine in the Netherlands, this cycling route takes you experience punctuated by preserved natural landscapes and towns with a rich history.
Limestone plateau, foothills of the Vosges Massif, banks of the Meuse It opens into a wide valley in front of it. shale massif of the Ardennes approaching the river and the track… Open your eyes and appreciate the richness of the landscapes! A good opportunity to explore the Meuse department.
ℹ️ More information about this bike route: fr.eurovelo.com/ev19
Velodyssey
To start exploring these cycling routes in France, let's go from Roscoff to Hendaye (on the Spanish border). La Vélodyssée – French part of EuroVelo 1 – offers 1,300 km of adventure as well as magnificent views between land and sea instant disconnection !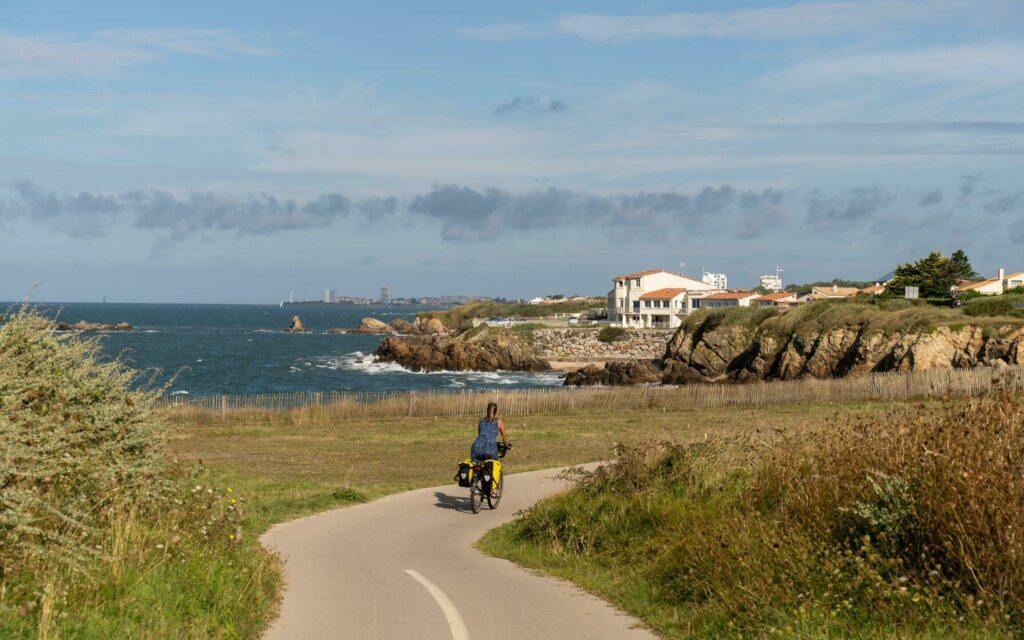 Stretching across the Atlantic from Brittany to the Basque Country, this route is ideal for embarking on a touring adventure by bike. Moreover walking in consciousness meeting with relevant actors development of sustainable practices.
ℹ️ More information about this bike route: www.lavelodyssee.com
Velomaritime
Other cycling routes in France include Vélomaritime, the French division of EuroVelo 4. It stretches along the coast for 1,500 kmFrom Roscoff in Brittany to Dunkirk, a few kilometers from the Belgian border. The bike route continues 100%, this guarantees a complete change of scenery wherever you go from lighthouse to lighthouse (over 50 to discover along the way!).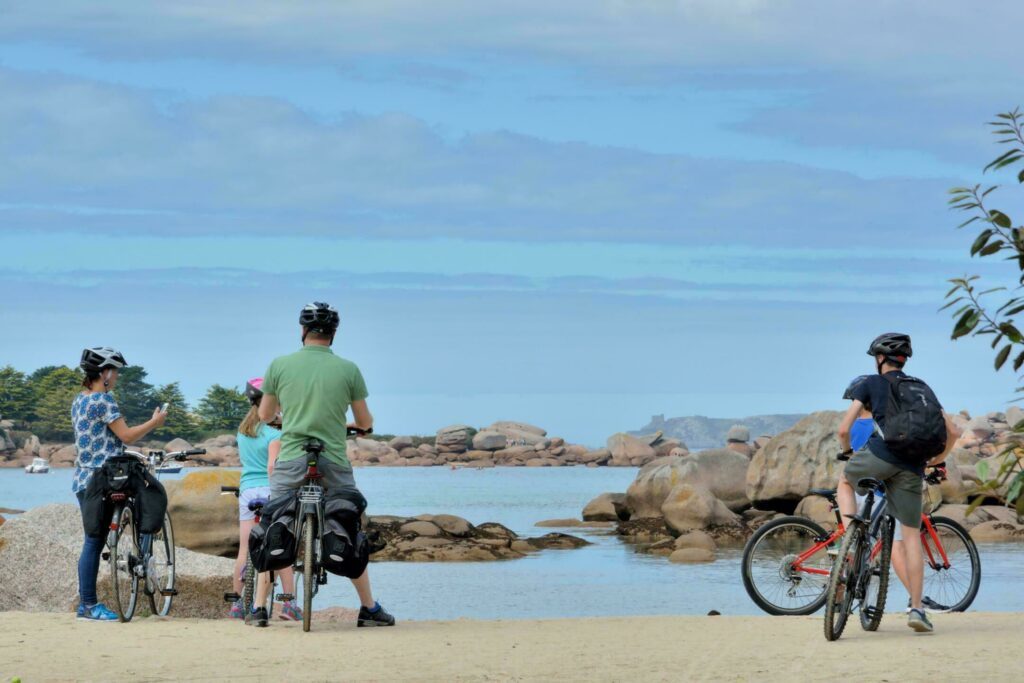 Get ready to truly breathe fresh, iodized air! Côte de Granit Rose, Étretat cliffs, Somme Bay… remarkable natural areas and heritage gems such as Mont-Saint-Michel are available for you.
ℹ️ More information about this bike route: www.lavelomaritime.fr
Mediterranean by bike
The Mediterranean by bike is the French part of EuroVelo 8 that will eventually connect Cadiz in Spain to Izmir in Turkey over 7,500 km. today one 850km bike adventure from Le Perthus to Menton It is waiting for you to experience incredible getaways in the southern lands.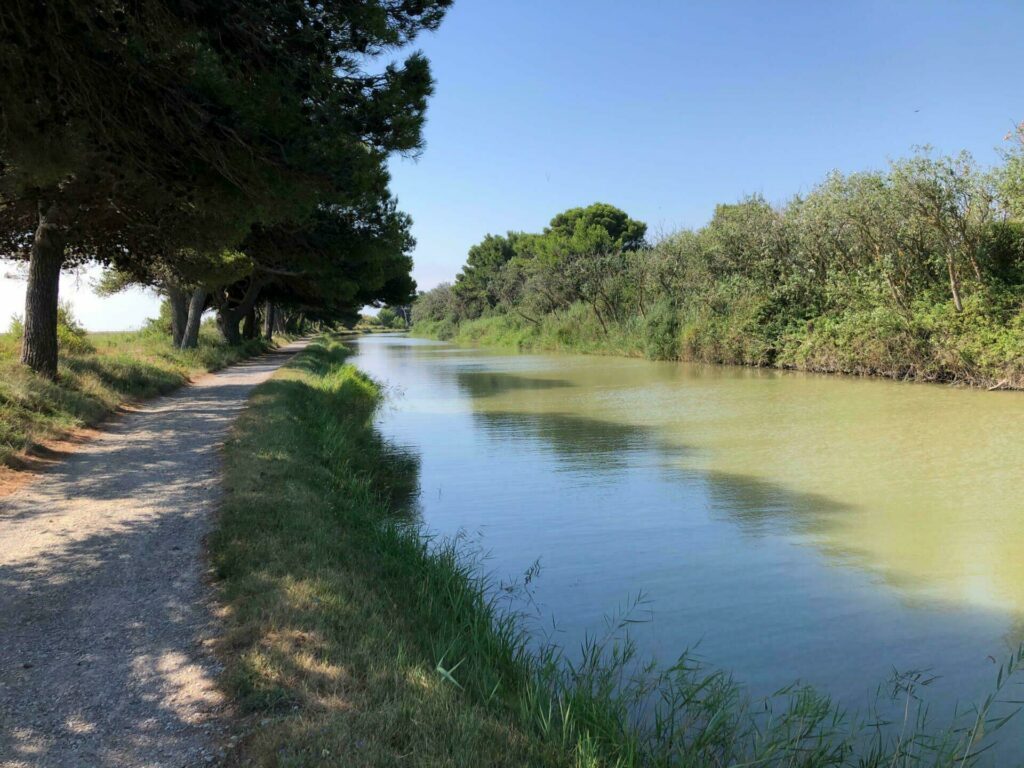 Close your eyes and imagine yourself Tie the Pyrenean skirts together On the Côte d'Azur, between the inland and the coast, a ray of sunshine accompanies your pedal strokes…
ℹ️ More information about this bike route: www.lamediterraneeavelo.com
La Scandiberique
From the red of the northern bricks to the half-timbered Basque buildings, La Scandibérique has highlights from France and Navarre and equally grand gaps suitable for disconnection more than thatfoaming unique to dynamic cultural cities.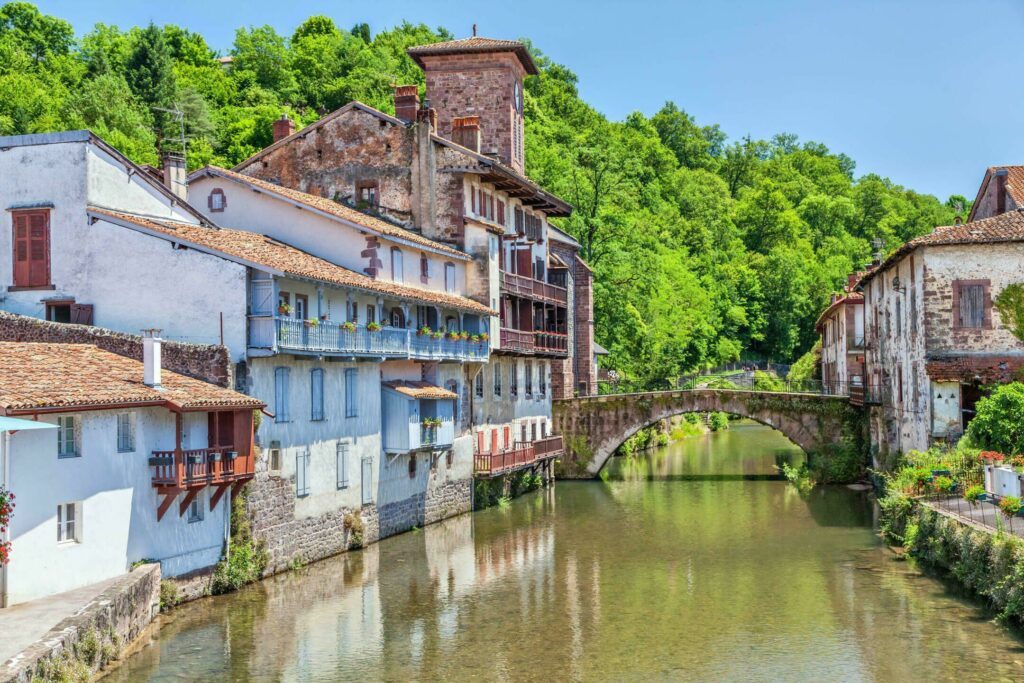 sound 1 700 km From Maubeuge in the north to Saint-Jean-Pied-de-Port in the Pyrénées-AtlantiquesIt passes through Paris and Bordeaux, making it the longest and most diverse cycling route in France. with at least 4 regions and 20 departments intersectedWe travel 360° through the thousand and one facets of the landscapes and terror that make up the essence of France.
ℹ️ More information about this bike route: www.scandiberique.fr
Green Avenue London-Paris
If you are tempted to connect the two most beautiful European capitals by bike on the shores of the Oise or in the heart of the French Vexin, 470 km of cycle paths between Paris and London made for you!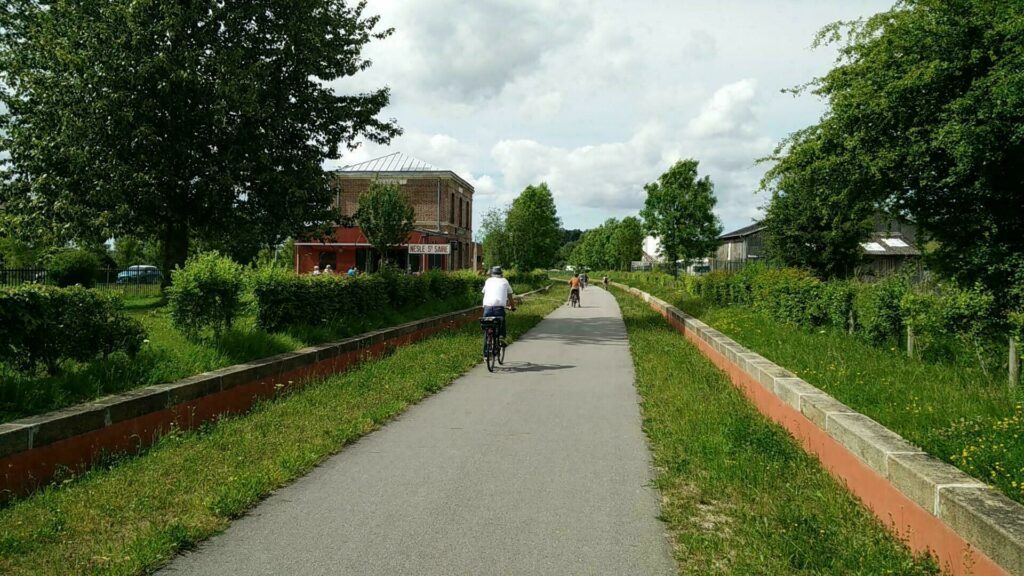 Take Avenue Verte London-Paris at your own pace and wander through charming little corners of France and Great Britain. between the two urban atmospheresthis is real immersion in the countryside It awaits you in the heart of the French Vexin, passing by the banks of the Oise or through the valley of Epte. An original way to visit London.
ℹ️ More information about this bike route: www.avenuevertelondonparis.com
La Velo Francette®
From Normandy to the Atlantic, Vélo Francette® offer 600km bike path from Ouistreham to La Rochelle. In the network of cycle paths in France, this route has the following national identifier: V43.
Great start in La Manche! Landing in the Atlantic, enjoy the flavors of a sweet Francefind one Undoubted architectural heritage Get enchanted by the towns and villages of the French countryside by bike!
ℹ️ More information about this bike route: www.lavelofrancette.com
La Via Rhona
Passion for La ViaRhôna? lead you from the shores Cycle from Lake Geneva to the Mediterranean beaches, after the Rhône river. This bike path 815 km bullets, along its course, more 2,000 years of history and rich heritageby switching between safe green lanes and common lanes.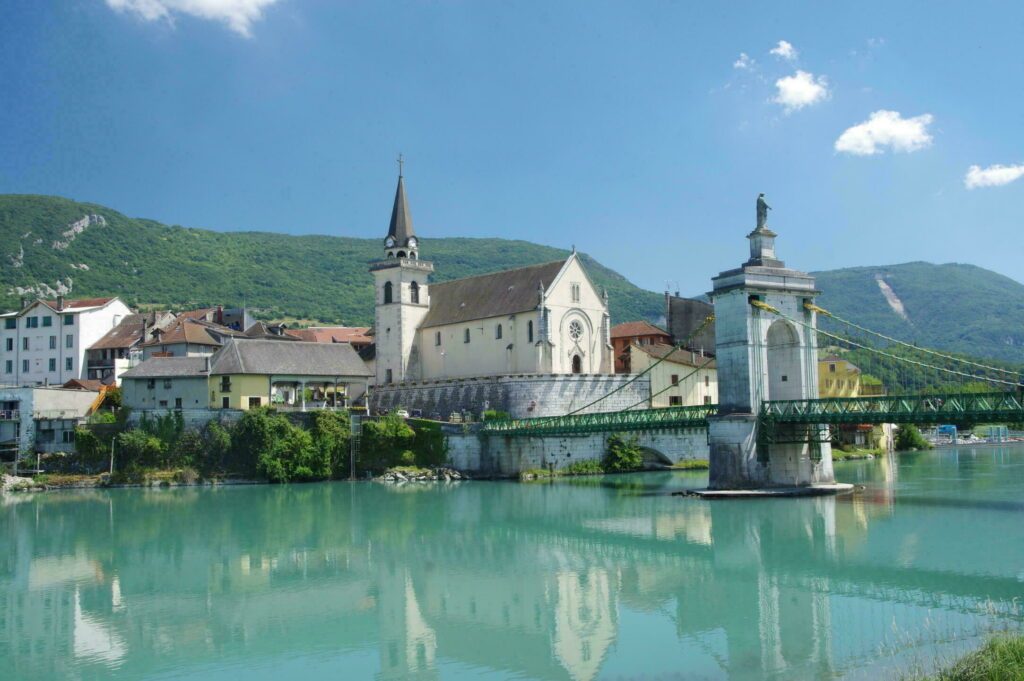 along the RhoneDuring your journey, enjoy panoramas that take you to emblematic views of the Côtes du Rhône vineyards (such as the Tain-l'Hermitage) and southern Provence: perched villages, fields of lavender or olive trees, gastronomic discoveries.
ℹ️ More information about this bike route: www.viarhona.com
velosenya
Between enhanced trails, greenways, minor marked roads and forest pathsThis cycling route in France takes you into the heart of the Chevreuse valley, Perche and the Normandy bocage. Plan a stop at: Versailles Castlefor Chartres Cathedralwith Baths of Bagnoles de l'Orne or even Alencon lace.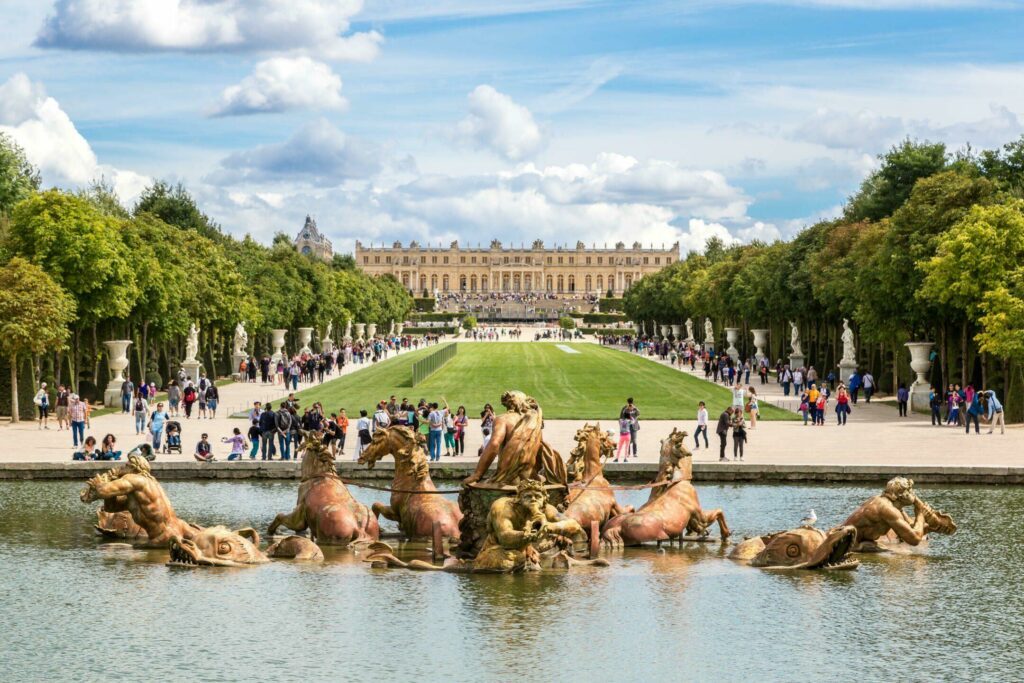 Between Paris and Mont-Saint-Michel, you will be seated from the front, with this magnificent view waiting for you at 450 km! So go Discovery of the history of Francepictured with its most beautiful monuments, five of which are listed as UNESCO heritage sites.
ℹ️ More information about this bike route: www.veloscenie.com
Flow Bike
In the sweetness of the South-West, La Flow Vélo unfolds its green and blue ribbon From Dordogne to the island of Aix. sound 350 small kilometers accessible and quiet, making it an ally of families and the newly homeless.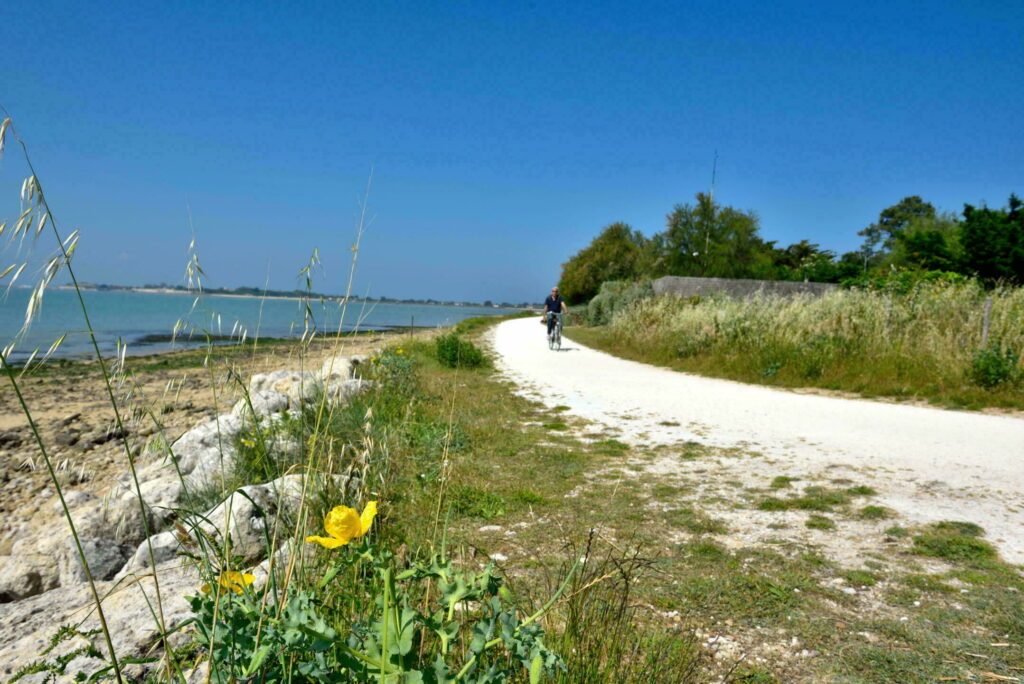 Behind its mini size, you'll quickly realize that this stylish and idyllic bike route has a lot under the pedal! after passing Périgord-Limousin regional nature parkFlow Bike, Angouleme, Cognac, Saintes and Rochefort to finish his journey on the shores Atlantic. We, too, set our feet on the ground and unite to sail. aix island from Fouras.
ℹ️ More information about this bike route: www.laflowvelo.com
Seine by bike
Let's continue our cycling route tour in France on the banks of the Seine, inspiration for many painters and writers. While pedaling in this world famous river, cultural and industrial heritage.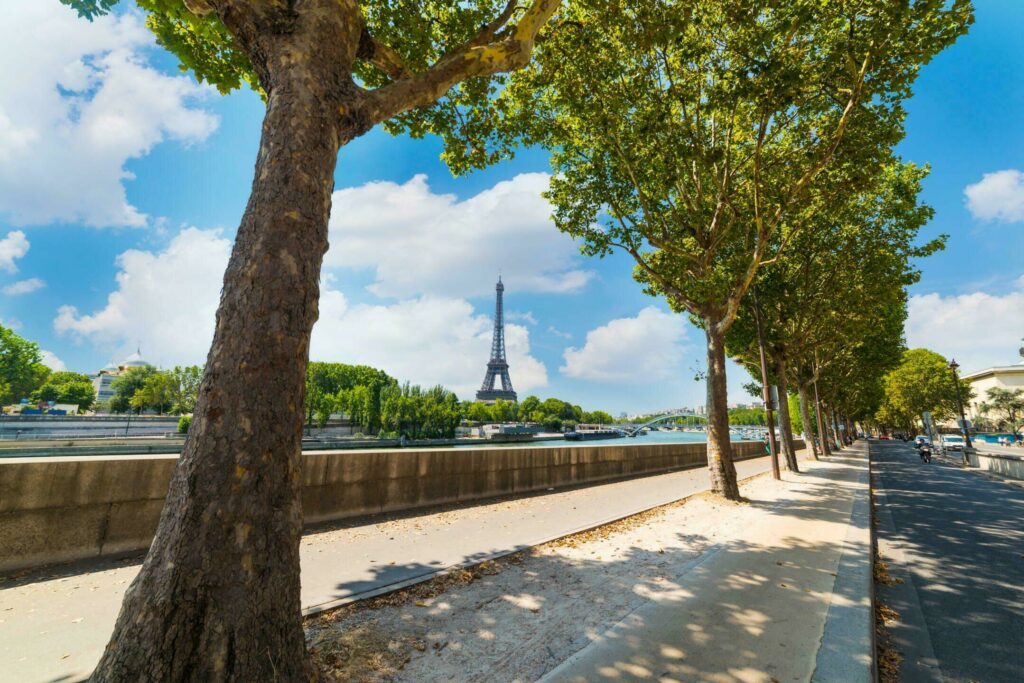 From Paris to Le Havre or Deauville, explore the Seine valley from another angle… Take time to cycle quietly through the river, towns, diverse landscapes and other dazzling surprises… 500 km exploration This route connecting the French capital to the sea!
ℹ️ More information about this bike route: www.laseineavelo.fr
Somme Valley
Let's finish our tour of the bike paths of France by talking about La Vallée de la Somme. 191 km of towing roads and bike paths Pass by Amiens and Baie de Somme. Méricourt-sur-Somme or Samara marshes, La Barette ponds in Corbie, Cavins marshes in Bourdon… This route is dotted with sites extraordinary naturalit will seduce you!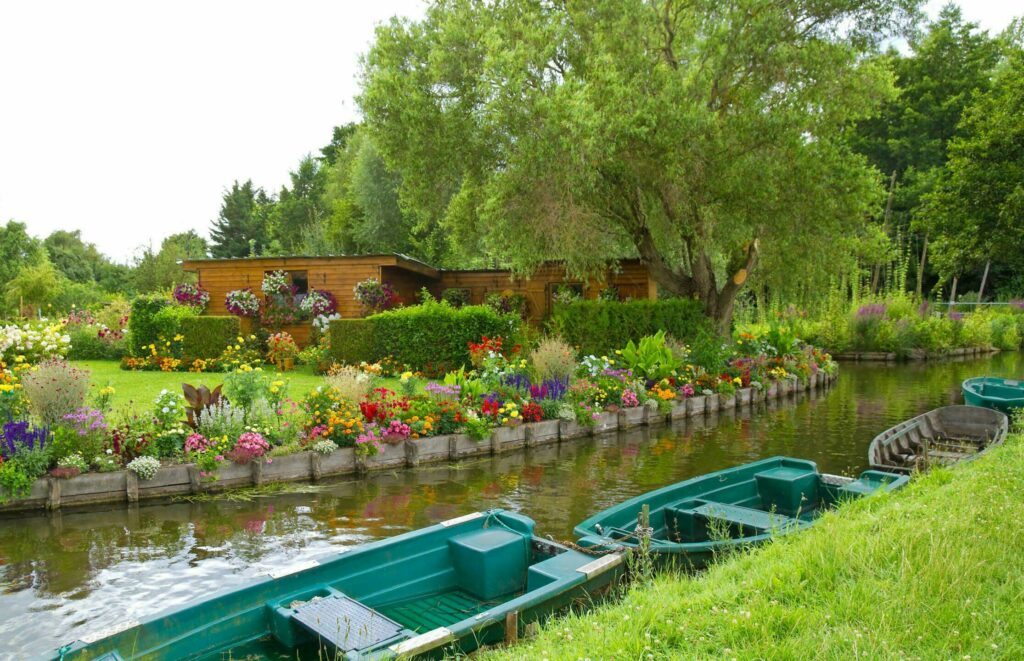 take the opportunity to get off the horse Amiens, city of Jules Verneand especially explore the site garden gardens. Notre-Dame d'Amiens cathedral, a World Heritage Site, with 300 hectares of water gardens with idyllic charm and stone lace. And find our recommendations for a weekend in the Baie de Somme!
ℹ️ More information about this bike route: www.somme.fr
You will have fun!
Alone, with family or with friends… Whether you want to get on the saddle for the first time or continue your explorations by bike across the country, one thing is for sure: you'll have a lot of fun!
To complete this non-exhaustive panorama of cycling routes in France, consult France Vélo Tourisme website. And at a time when the bike tourism craze is undeniable, the Ok Voyage team shares their advice for carrying your bike in the back of your car!