During your trip to Sri Lanka, exploring the country beyond the ordinary is a real treat, in addition to what you should add to your itinerary.
The island's tourism development supports the arrival of new original activities that you can easily find on the spot. Here are 10 unusual activities to do in Sri Lanka to experience a journey like no other that will be engraved in your memory.
Massage with oils
Ayurvedic medicine is at the center of Sri Lankan culture. So you can Enjoy on-site massages offered by the Ayurvedic technique. They are much cheaper than in Europe for a very remarkable quality. A real moment of relaxation to make the most of your vacation in Sri Lanka.
A tip for women: Get a massage from a woman, not a man, to prevent slipping and for your safety.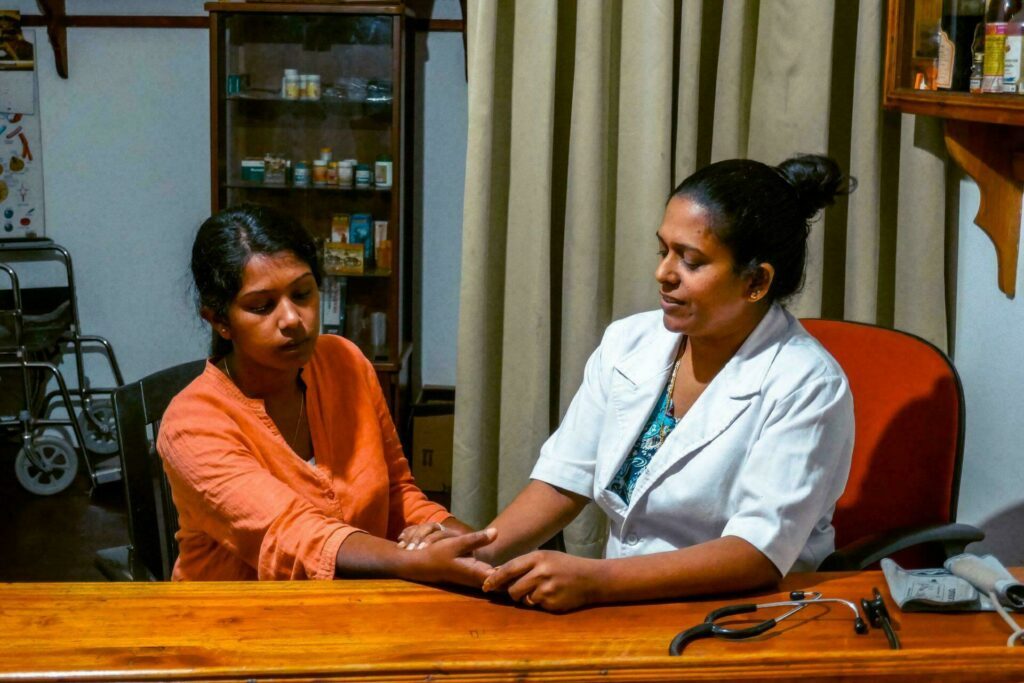 steel rope in the mountains
If you want to get high in the highlands of Sri Lanka, A large wire rope was laid next to the village of Ella. Take advantage of a 'zipline' located next to the access to the top of Little Adam that propels you over the gap at 80 km/h! In 2020, the price is $20, but that guarantees you great vibes.
To find the zip line: Flying Ravana Mega Zipline in Ella. Note that they also offer other unusual activities such as archery, mountain biking and downhill.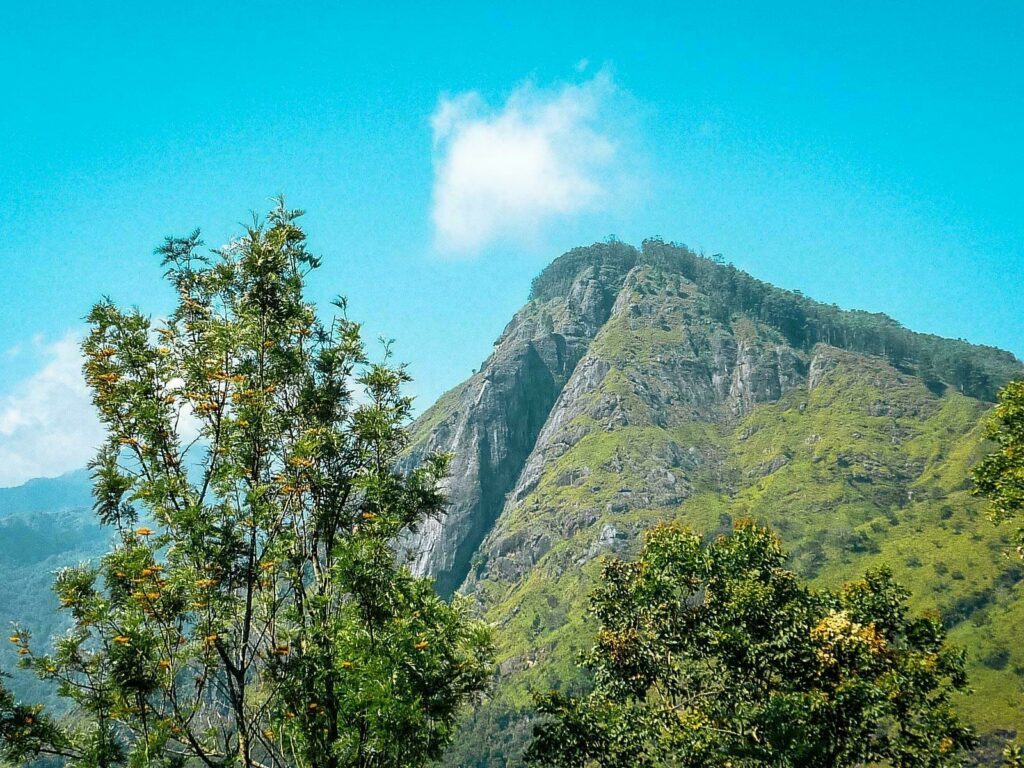 Play monkey at Jungle Playground in Mirissa
By crossing the monkeys in Sri Lanka, it makes perfect sense to mimic them during a tree climbing session at the Jungle Playground in Mirissa! This amusement park is located in nature and is made of "natural" elements. (ropes, wood, coconut, etc.).
Other unusual activities: try your hand at basketball by trying to put a basket with coconuts, play mini-golf with a wooden stick, or even do the balancing act on the ropes. An original and fun place for all ages.
Fly over the Cultural Triangle in a hot air balloon
In the Cultural Triangle area, you can take to the skies and fly over the area. Above Dambulla and Sigiriya, Admire the very "natural" sights of Sri Lanka, a way to explore the region in a different way. From the jungle as far as the eye can see, over the Golden Temple or Lion's Rock, a hot air balloon is a gentle and original way to admire the sunrise.
Note that even though this activity is a bit expensive (at US$200), it is cheaper compared to other Asian countries.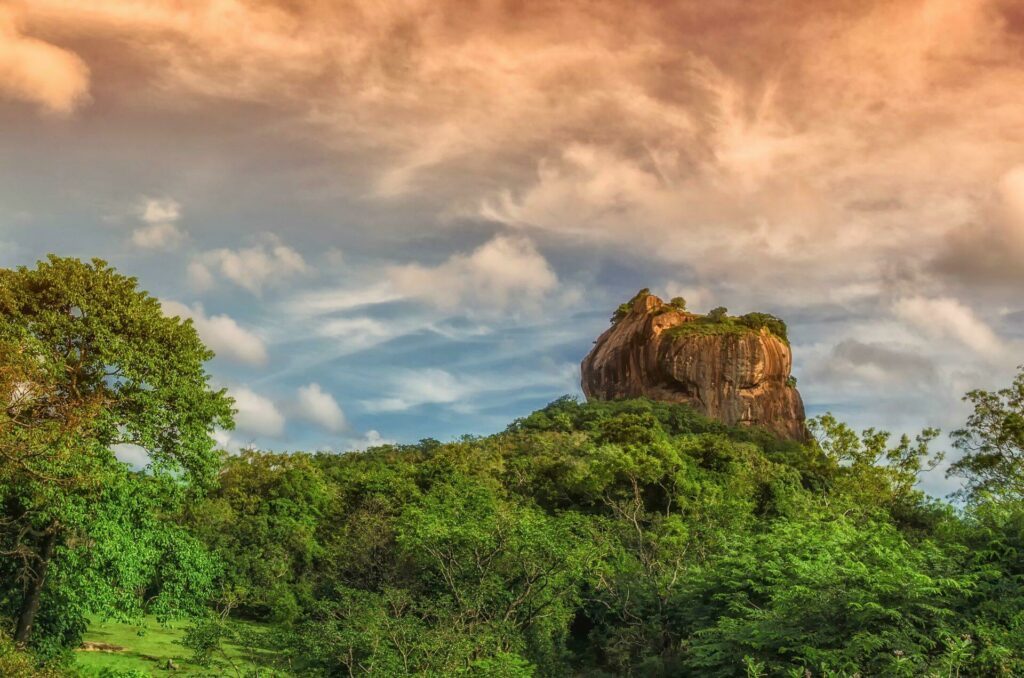 Encounter dolphins and whales on a catamaran
If you want to see whales and dolphins in Sri Lanka without disturbing and respecting them, We recommend you to take a catamaran cruise. Whether it's half day or full day, we climb aboard an amazing boat 100% made in Sri Lanka.
The staff is very respectful towards animals, they observe safety distances and the fact of sailing does not bother the cetaceans.
Currently only one company offers this activity: Sail Lanka. In the south you can find it in Mirissa between November and April, then on the east coast (Nilaveli, Passikudah) between May and October.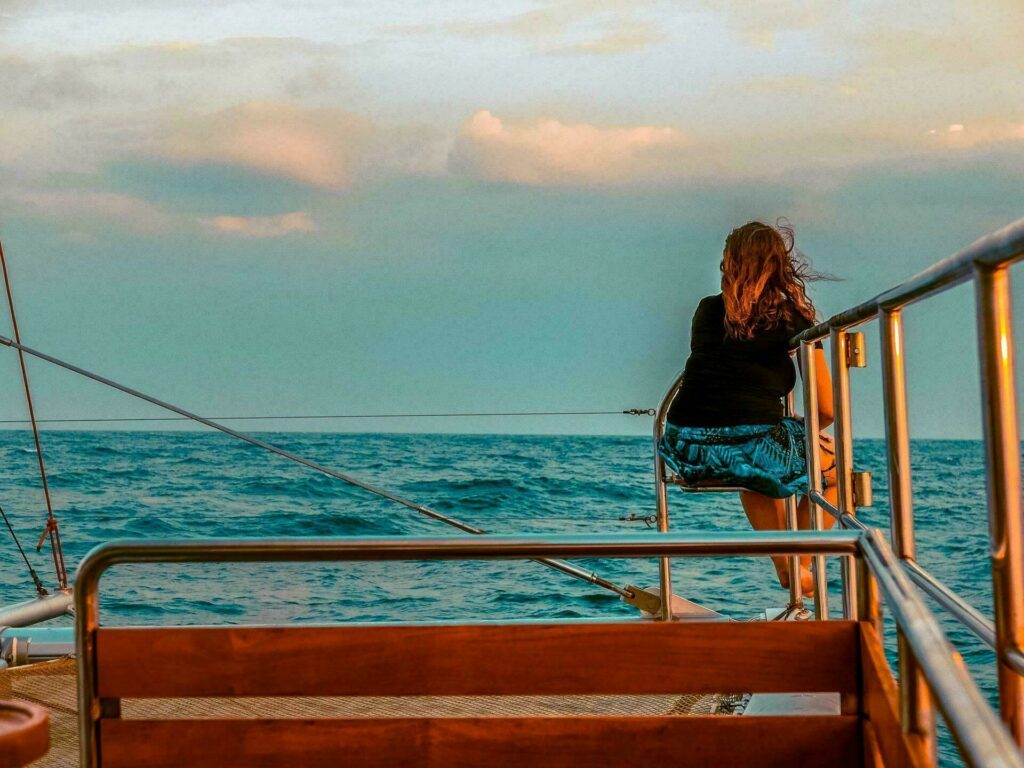 rafting on a river
In the center of the country is Kitulgala. This small village lost in the middle of the forest is a true nature corner. There is a large river on the border of the area and depending on the period (ideally after the rainy season, ie in October, November and December) you can go rafting. You descend the currents in a canoe, these are little thrills guaranteed!
Peace of mind for the less adventurous: this rafting is beginner level and you'll be accompanied by local guides who know the area by heart.
Finally, nature walks and ziplines are offered in this unknown corner after your session.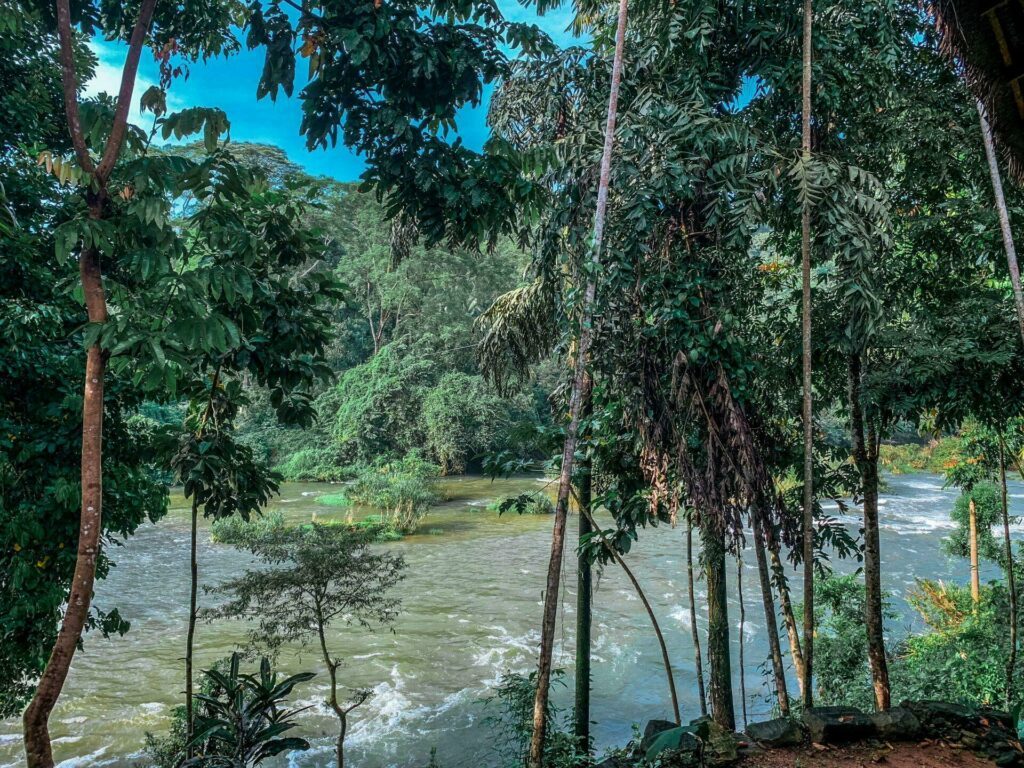 Take an original yoga class overlooking the sea
How can you relax more than taking a yoga class at sunrise or sunset against the sea? Buddhism is the main religion in Sri Lanka. Therefore, by making yourself, you will be in the mood of the country. A small meditation and yoga session while breathing the air of the Indian Ocean. Mats are usually provided, you just need to come with a towel, loose clothing and all your flexibility! In Nilaveli (east coast), you'll find yoga classes taught in French by Anna at Bella Nilaveli.
Color your taste buds with a cooking class
To enter Sinhala or Tamil cuisineThere's nothing better than learning to cook with the locals! Often they take it to the market early in the morning, not behind the stoves. Everything is local and most of the time you are directly at your Chief's house. Exploring the inhabitants of Sri Lanka is an unusual and wonderful activity.. Also, they're sure to make some mockery of you by making you eat it too spicy, but this is always done with kindness.
The best-tested cooking classes in the country are held on board in Batticaloa on the country's east coast by East'N'West, a responsible agency that takes care of its local partners.
Learn to dance differently in Sri Lanka
You will surely come across dancers dressed in white, red and jewels at Buddhist temples in Sri Lanka. most famous Kandy dancers. If you want to learn a few steps of this sacred dance, feel free to ask your hosts in the medium-sized towns where the dance school is located. They will certainly be very surprised at your request, but you can easily take a course or take private lessons.
Be careful, dancing is linked to religion, so don't take this activity lightly!
It is a culturally rich and shared moment because Sri Lankan dances are very, very different from the dances we know in Western countries.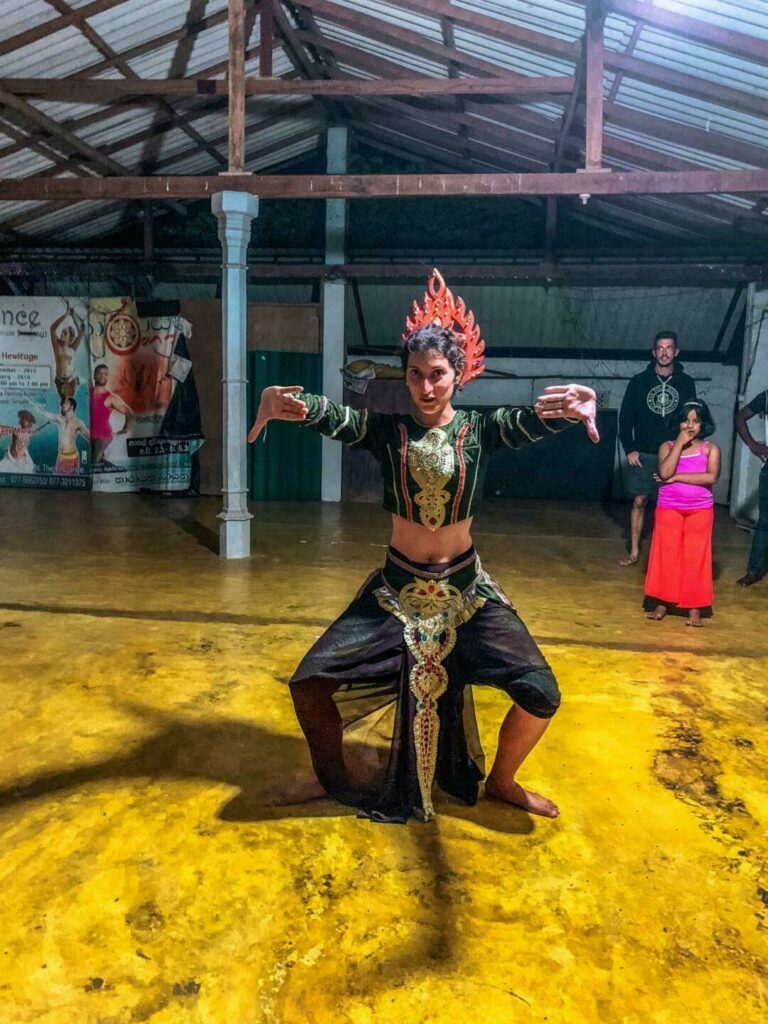 Turn yourself into the Ambuluwawa tower in Kandy
If you want a beautiful view point with an original climb in the central area of ​​Kandy, Ambuluwawa tower is for you! Located at the top of a hill, the tower bends its entire height, giving your photos a beautiful perspective.
Access is a bit of a roundabout (you will have to walk for about 1h30 or take a tuk tuk). But besides climbing a very original monument, the view of the Kandy countryside is magnificent!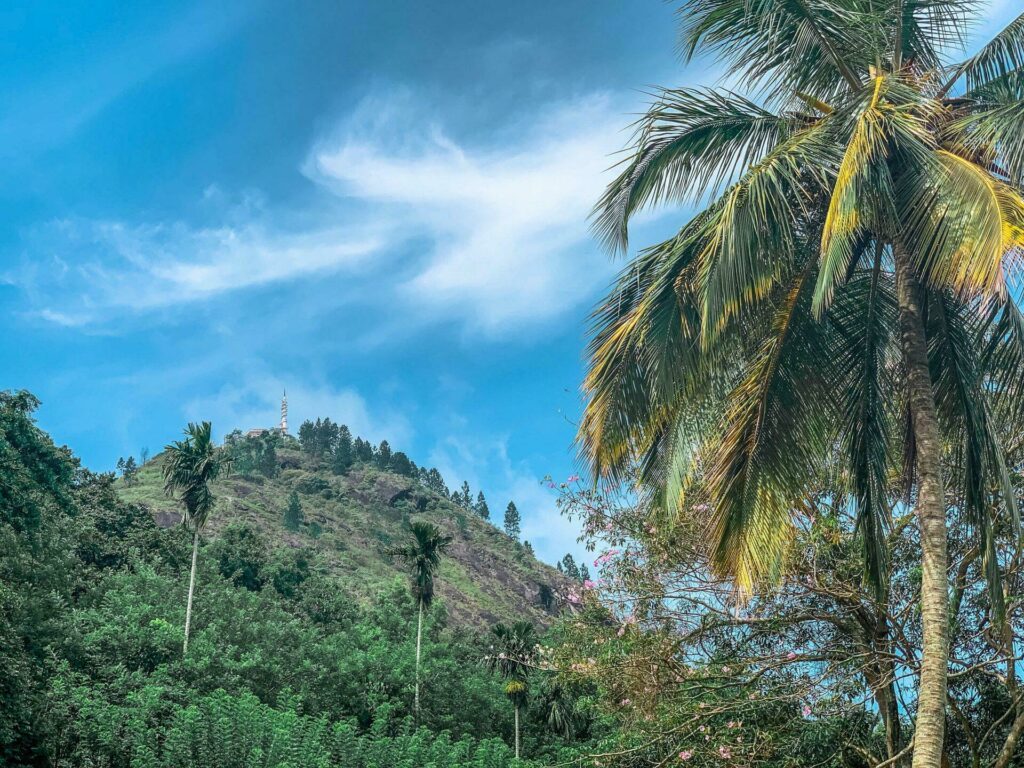 An unusual and original journey
Now you can make your trip in Sri Lanka extraordinary and unforgettable with 10 activities! At least we can say that you will not travel like others! And they perfectly round out the list of essential things to discover in Sri Lanka during your trip.
And you, which unusual activity do you prefer? Leave us a comment!
traveler's toolbox ?
Prepare, compare and book your trip with our selection of must-see sites:
? Reservation: find your hotel/accommodation worldwide
? HomeExchange: #1 home exchange platform
✈️ Skyscanner: absolutely the best flight comparator
⏱ LastMinute: the best offers to leave at the last minute
? RentalCars: search and compare rental cars
? GetYourGuide: book unforgettable tours and experiences