Renamed Ho Chi Minh City, Saigon is the true economic center of Vietnam! Let's explore its key features.
This amazing city is much better known than the capital Hanoi! Its architecture shows that under French and Chinese rule, with many buildings with amazing architecture. Wander around the city and discover the must-see attractions in Ho Chi Minh City!
Wander the markets
Abundant and bustling old Saigon is full of markets, each more enjoyable than the next. If there's one place to visit in Ho Chi Minh City, it's Ben Thanh in the tourist center.. In this centuries-old bazaar you can buy souvenirs to bring back in your luggage: clothes, handicrafts, food products, etc. All while gnawing a piece. More typical: Market Thousand Thai in the Cholon region. A nice immersion in the city's popular commercial activity.
Admire Notre-Dame Cathedral
Ho Chi Minh City Cathedral was built by the French in the 19th century to replace an old pagoda. The two square bell towers with a stern appearance are outstanding. Its red brick walls give it a unique style. A visit during your stay!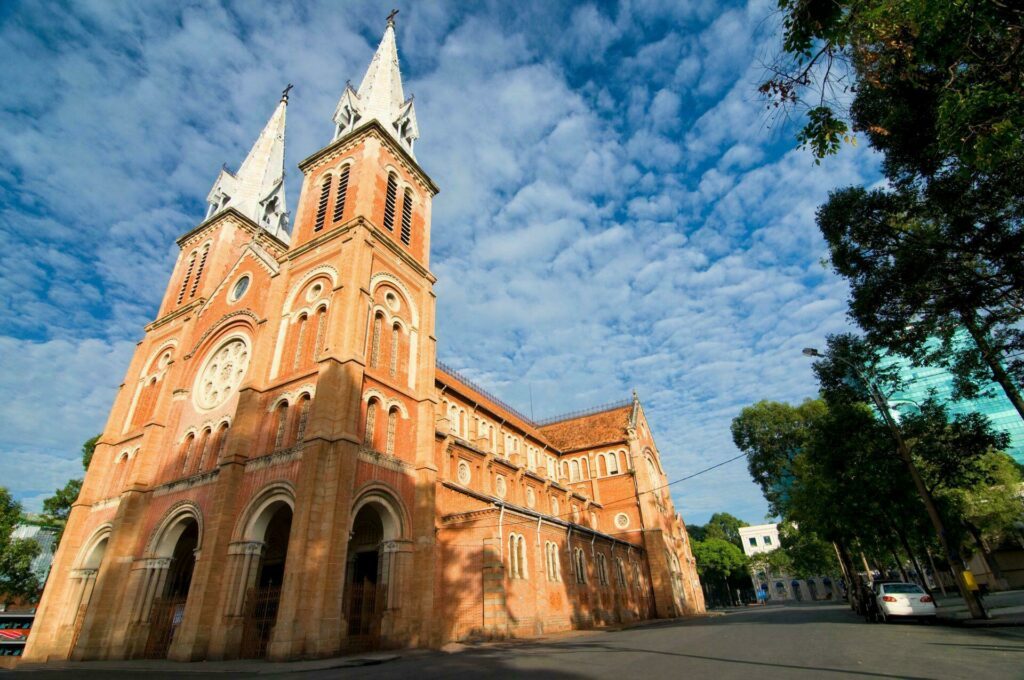 See the work of Gustave Eiffel at the post office
The Post Office is probably the building most reminiscent of the French presence in Ho Chi Minh City. Its canopy was specifically designed by Gustave Eiffel.. On the sides of the building you can see two maps of Cochinchina, the part of Vietnam colonized by France.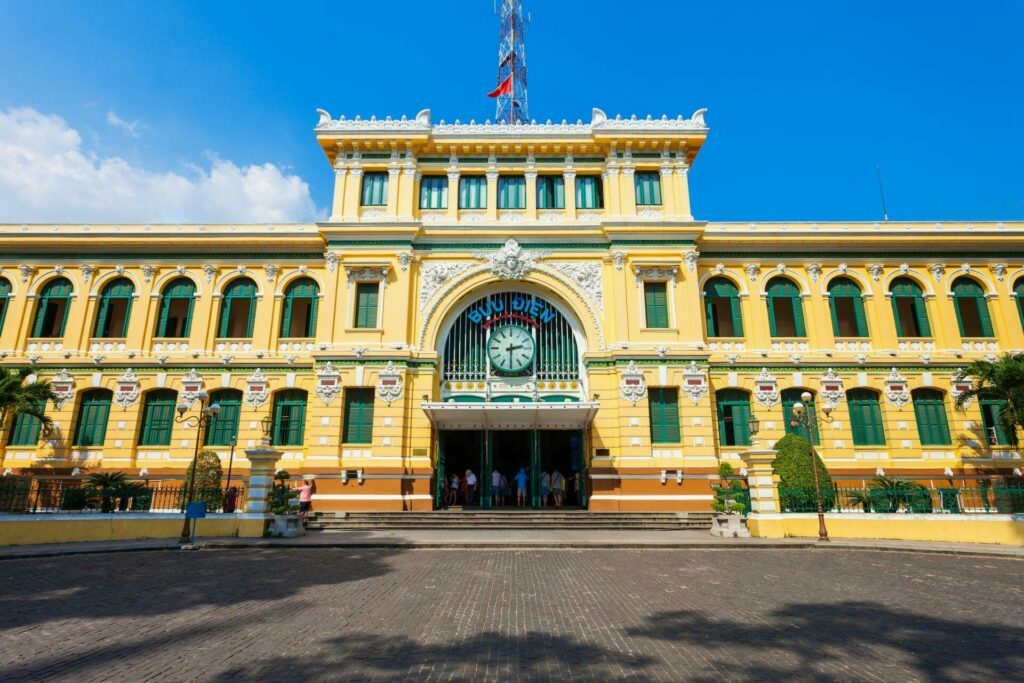 Know the history at the Reunification Palace
The Reunification Palace, the former residence of the Cochinchina Governor-General, later housed the President of the Saigon Regime. The arrival of the liberation army was therefore very symbolic in 1975.when he occupied this place, he then decided to reunite Vietnam there.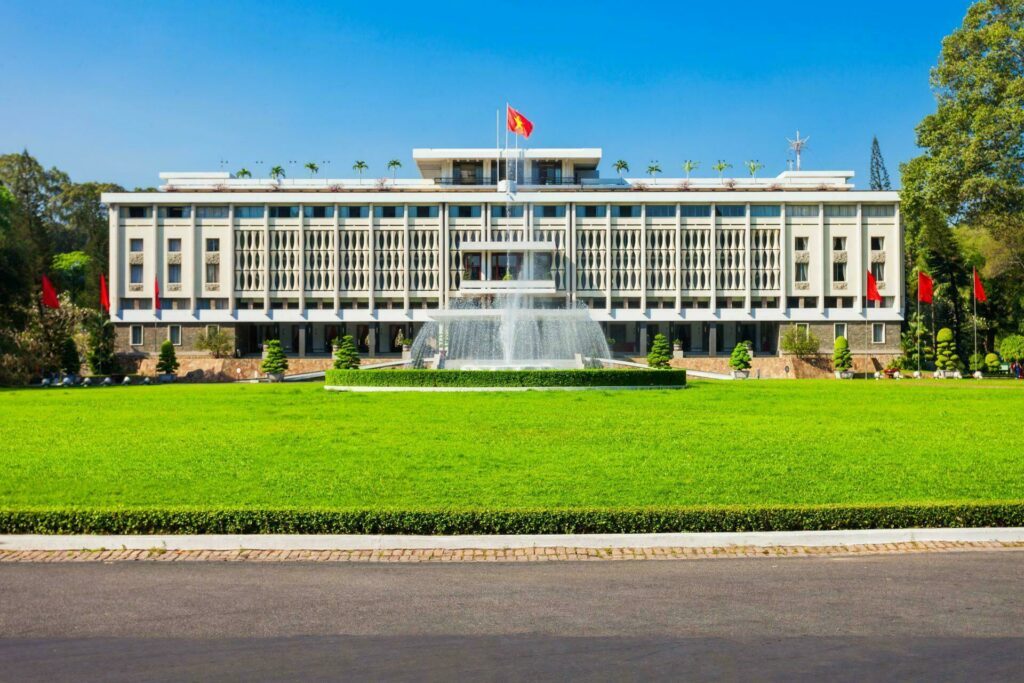 Attend an AO Show
Very popular with travelers, this show is a fun activity to do in the evening. in a wonderful place, artists present a quality show mixing acrobatics, dance and music as a common theme with the daily life of the Vietnamese. to join book your tickets online before going to the opera. A must see in Ho Chi Minh City!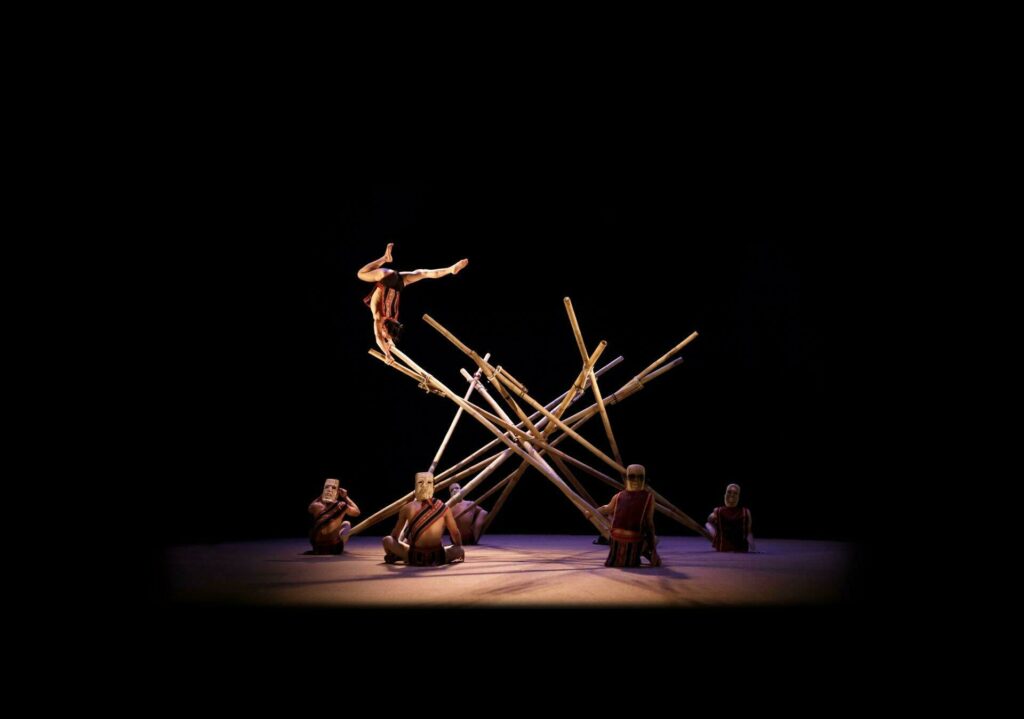 Learn at the Vietnam History Museum
If Vietnam has always interested you, you should definitely visit this museum with many collections. Follow each other under your eyes different dynasties, great civilizations and major Vietnam events.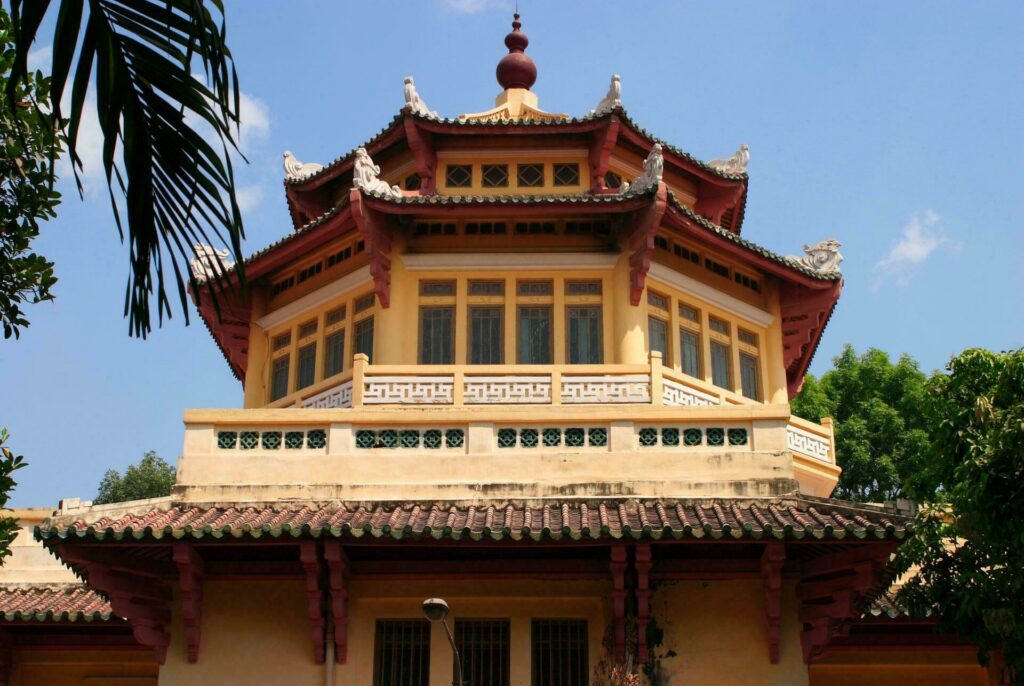 Remembering the Atrocities at the War Museum
Many abuses were committed when the Americans assisted the South in their fight against North Vietnam. War crimes revealed in this museum, let everyone remember the persecution of Vietnam. In the courtyard you will discover a very french guillotinewhich reminds us that France also contributed to these horrors.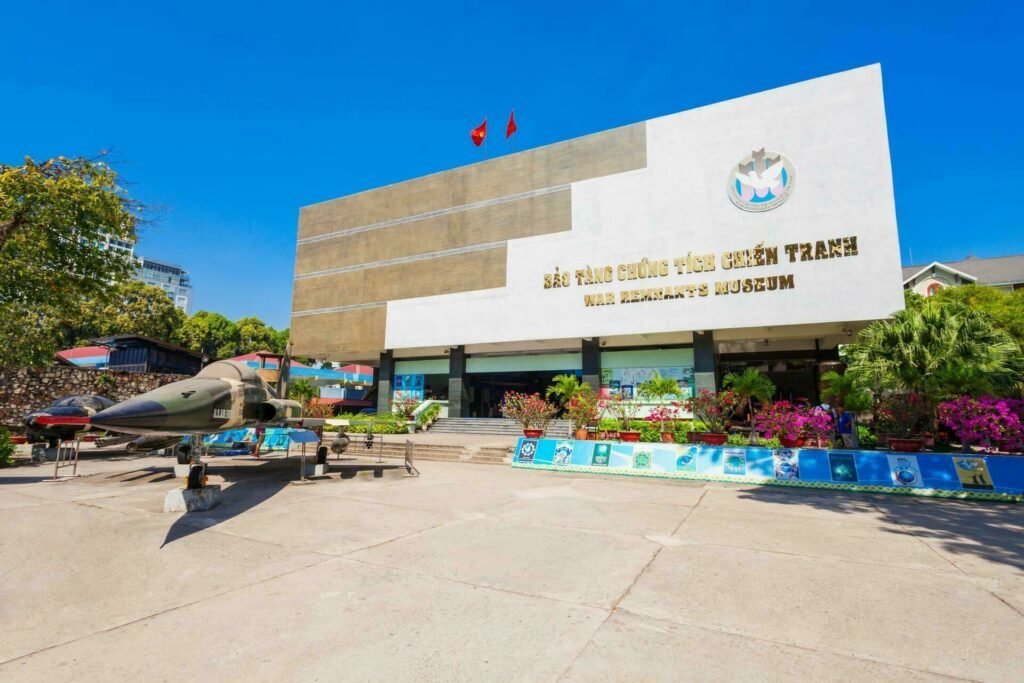 Wander around Pham Ngu Lao Street
Here's a rundown of what to see in Ho Chi Minh City, in the backpacker's must-stay area. Markets, restaurants, bars, nightclubs, shops… enough to satisfy any tourist for a shopping getaway or a party after dark. A very pleasant place to wander and feel the bubbling atmosphere of this extraordinary city.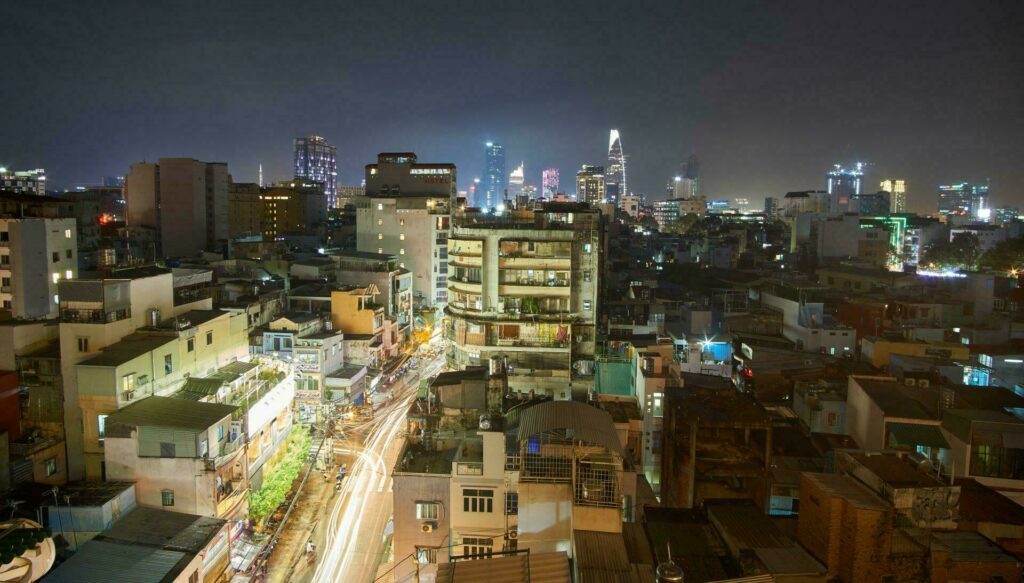 Wander around China Town
Colorful streets, temples, pagodas, restaurants, traditional stalls… China Town is a must-see in Ho Chi Minh City. In this old region where opium dens and dance halls were located during the colonial period, China Town is a real city within a city. Take time to smell its special atmosphere and taste Chinese specialties.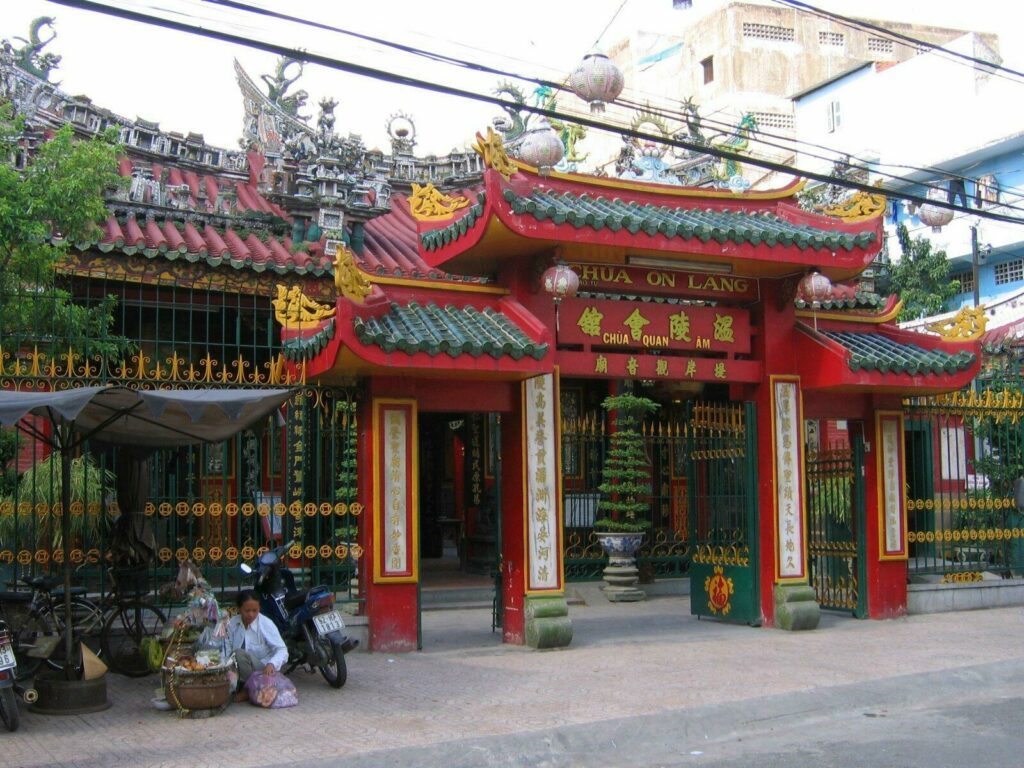 Visit fascinating temples and pagodas in Ho Chi Minh
Need a break between two visits? Do not hesitate to go to one of the many pagodas in the city. Things to see in Ho Chi Minh City: An Quang temple, a magnificent Buddhist place of worship with a large multi-storied tower. you can also see Jade Emperor Pagoda : a series of rooms decorated with statues and statues of gods, all immersed in dizzying incense smoke.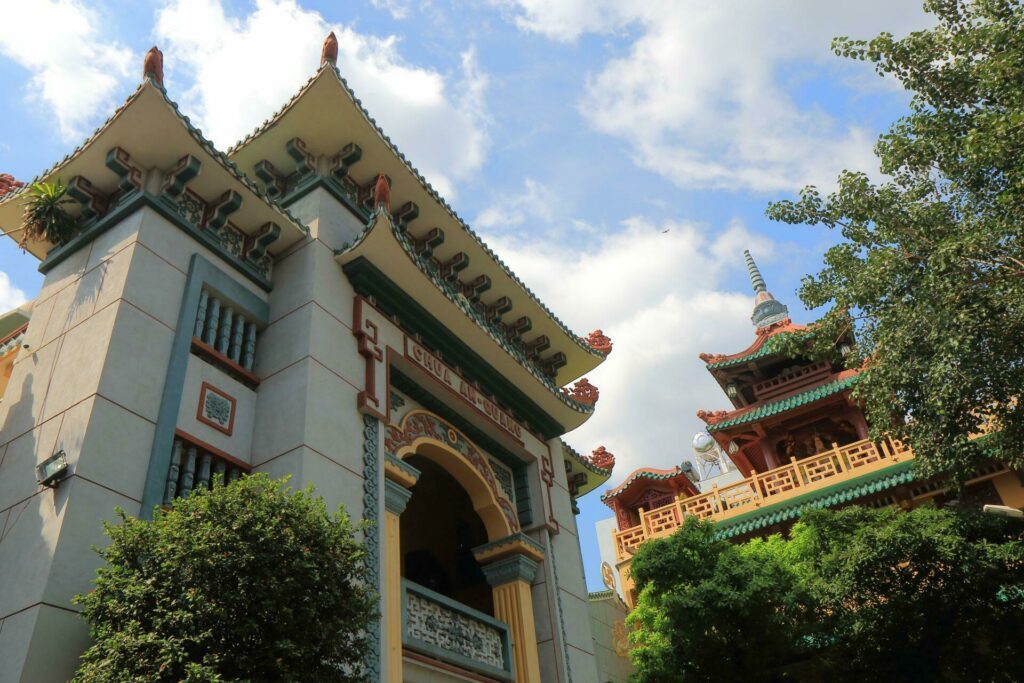 Useful information:
Touch Go to Ho Chi Minh City, allow a 12-hour journey from Paris for a direct flight. However, count around 16 hours for the journey as most flights are connecting.
formalities : Depending on the duration and type of travel, it may be necessary to obtain a visa or e-visa before departure to Vietnam. Check the entry formalities or do it directly by reading our article devoted to visas your visa application With RapideVisa.
Feel free to stop by to visit all there is to see in Ho Chi Minh City (or Saigon if you prefer). several days before continuing your Vietnam tour.
In terms of accommodation, choose tourist areas of the center. You will save time in transportation and you will be in the center of the action.
Vietnamese currency Le Dong (VND) with one feature: there are no coins, only banknotes!
Climate : the best period is from December to April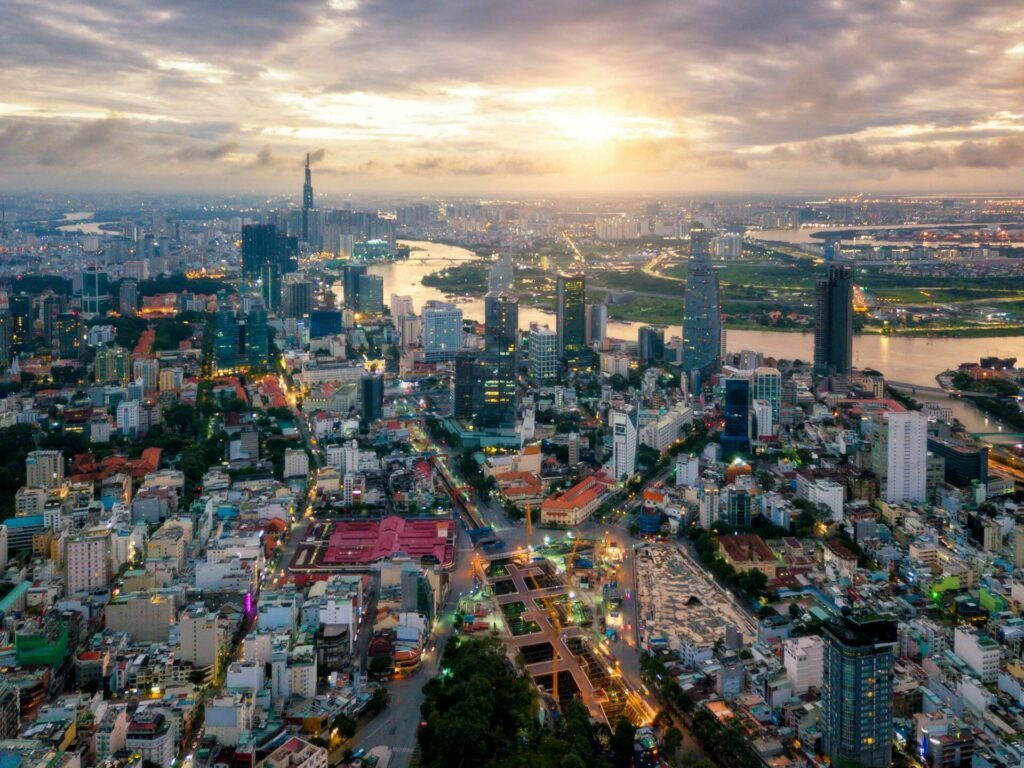 The foundations of Ho Chi Minh City… and beyond?
Go and visit all there is to see in Ho Chi Minh City then you will discover historical, exciting and cosmopolitan places. An ideal stop before hitting the road to explore Vietnam. Do not hesitate to consult our travel guide before packing your luggage to organize your trip!
traveler's toolbox ?
Prepare, compare and book your trip with our selection of must-see sites:
? Reservation: find your hotel/accommodation worldwide
? HomeExchange: #1 home exchange platform
✈️ Skyscanner: absolutely the best flight comparator
⏱ LastMinute: the best offers to leave at the last minute
? RentalCars: search and compare rental cars
? GetYourGuide: book unforgettable tours and experiences