The capital of Gaul, which is on the UNESCO World Heritage List, is ready to seduce you! You can travel back in time by visiting Lyon's monuments.
Take a step back into the past and travel from medieval to ancient times! City Lyon is full of extraordinary sites and we help you sort through all these wonders to admire. Here are 10 must-see monuments in Lyon!
Basilica of Notre-Dame de Fourvière
Here is the monument to Lyon most visited ! Notre-Dame de Fourvière Basilica is a built religious building. between 1872 and 1896 and welcomes more than two million visitors each year. accomodation On top of the oldest hill in Lyon, Fourvière, the basilica offers a magnificent panorama of the entire city. Notre-Dame de Fourvière can be reached by funicular from Saint-Jean.
Fourvière Gallo-Roman theater
Built in the 1st century BC, the Gallo-Roman theater is located at the foot of the Fourvière hill. This The oldest theater in Lyon ! Also, history buffs will love this site. The best archeology collections in France. Every year, this theater hosts several performances. You can attend the "Nuits de Fourvière", where various concerts of famous artists are held during the summer months. You can also discover the stories of all the preserved eras. At the Gallo-Roman Civilization Museum.
How to get around Lyon to admire these monuments?
You can do some walking tours, but to see as many places as possible, TCL (Transports en Communion Lyonnais) will allow you to explore the city tirelessly! There are other more fun alternatives such as bike rental (Vélo'v) or scooter rental Electric (Lime). Finally, Car rental in Lyon Especially if you want to get away from the center, it will provide you with an important comfort.
Statues at Place Bellecour
Located in the heart of the peninsula, Place Bellecour is Lyon's largest square, measuring 62,000 m². Here Europe's largest pedestrian square ! Lyon's biggest festival, the Festival of Lights, which annually brings together millions of visitors from all over the world, takes place here. In the middle of the square Equestrian statue of Louis XIV as well as representing The Little Prince and Antoine de Saint-Exupéry. The statue of Louis XIV represents the king as a Roman emperor and symbolizes royal power over the city.
Fourvière's metal tower
Fourviere Tower, 210 tonspresents a surprising resemblance to the Eiffel Tower in Paris. This metallic tower 86 meters high Its construction began in 1892 and was completed in 1894. The tower has been a relay antenna since 1953 and is located very close to Notre Dame de Fourvière Basilica.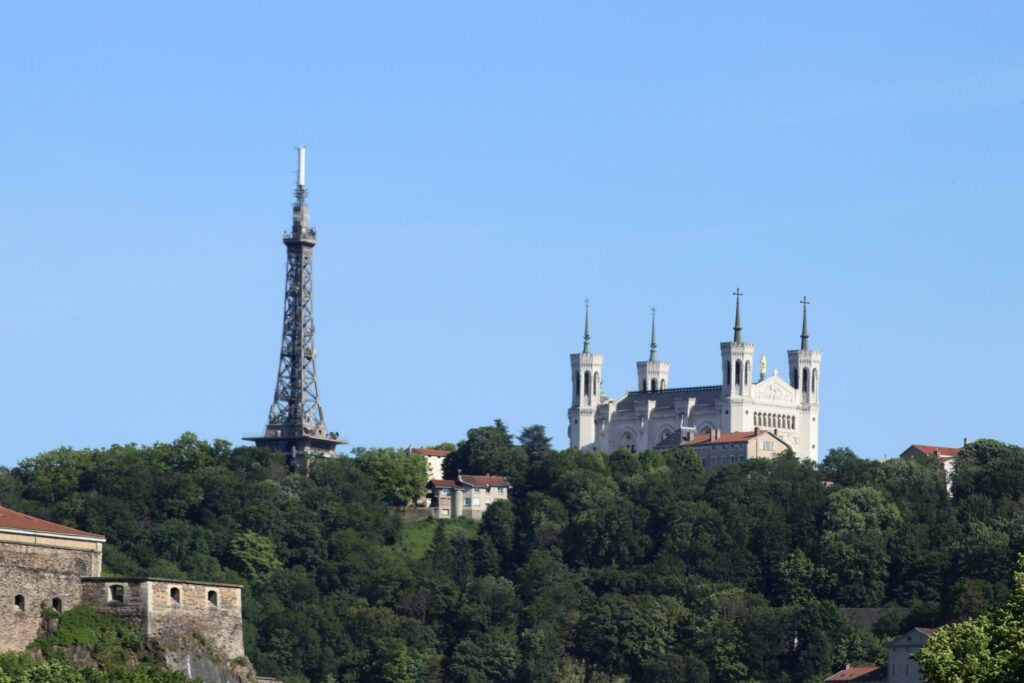 Saint-Jean-Baptiste Cathedral
Saint-Jean-Baptiste Cathedral is one of the largest in France. One romanesque gothic style, more than about 300 years or from 12to au 19to century. Its stone architecture is simply incredible, and after its renovation, it welcomes more and more tourists every year. It is one of Lyon's most popular monuments with visitors. You can freely visit this cathedral thanks to the brochures and books sold on site. found In the heart of old LyonThe Saint-Jean-Baptiste cathedral is a must-see during your stay in Lyon.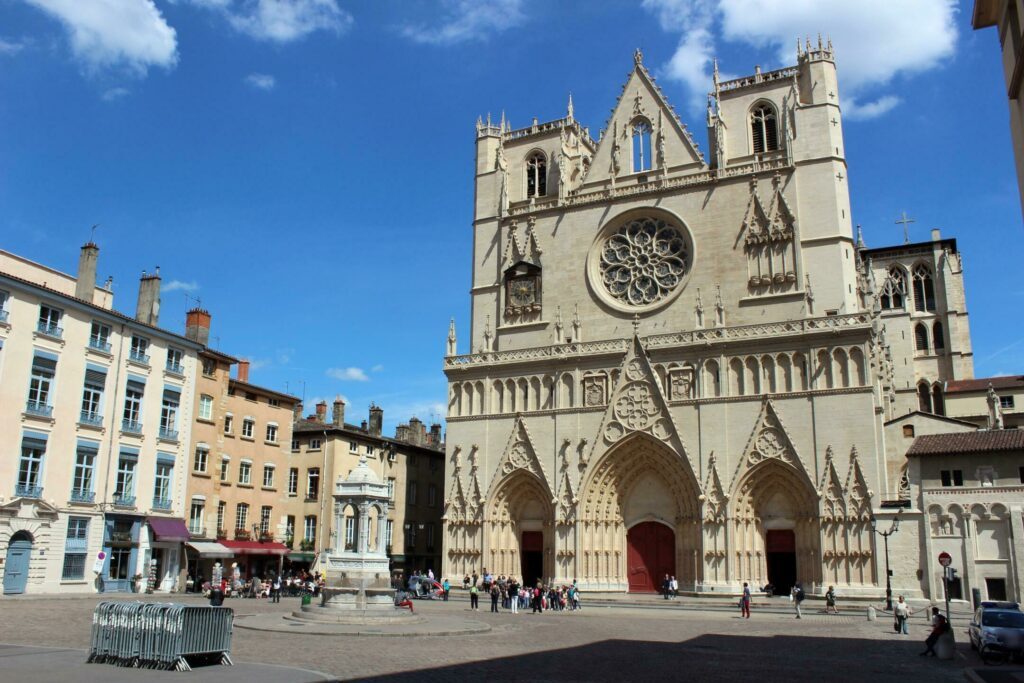 Hotel Dieu
Hôtel Dieu is one of the largest monuments in Lyon. located in 2to In the Rhône-facing district of Lyon, the entire building Listed as a historical monument in 2011. Hôtel Dieu was a hospital and a maternity hospital for several centuries. In 2015, after three years of renovations, the monument fills up today. many functions: 5-star hotel, offices, shops, International City of Gastronomy and many more leisure activities!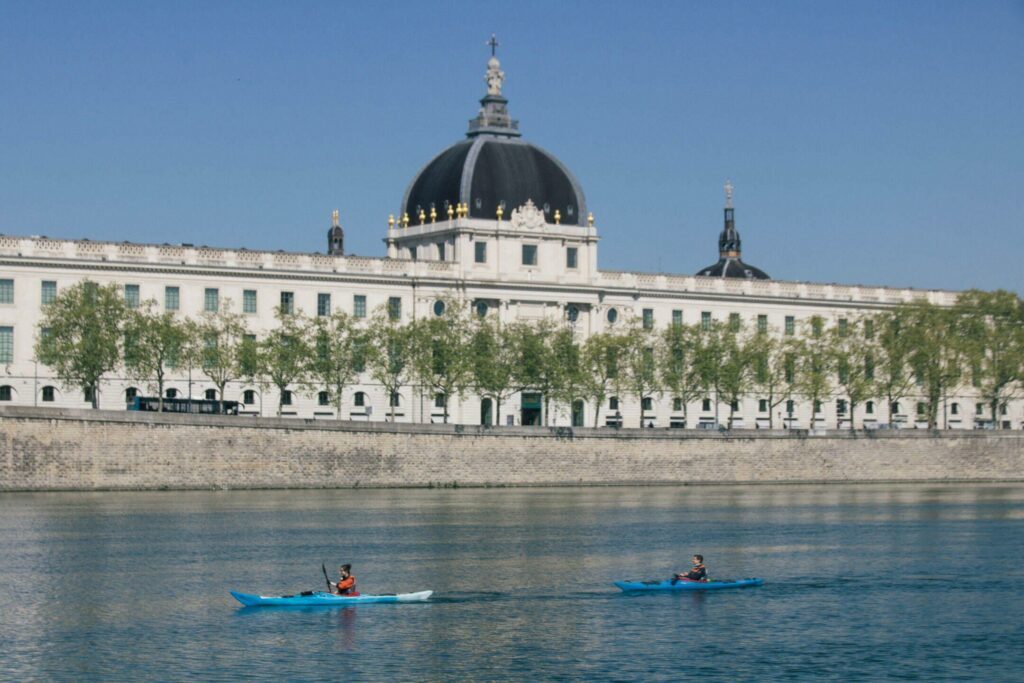 Opera
An unusual monument in Lyon, the Opera consists of 18 floors. You can do go behind the scenes, accompanied by a guide and thus discover the secrets of performances and variety shows. Ballet, modern dance and opera are presented to your liking in a magical and unique atmosphere. Lyon Opera It also allows you to enjoy a drink while admiring it. panoramic viewFrom the Muses, over the city rooftops and Notre Dame de Fourvière basilica.
Junction Museum
This new museum opened in 2014meat devoted himself to the natural sciences, anthropology, societies and civilizations. Open 3.000 m2 areaYou will watch a journey consisting of four acts and four rooms, each with extraordinary scenarios. The museum is designed for both adults and children and you can have fun during your visit. panoramic view of the city through various terraces.
Town hall
Hôtel de Ville de Lyon is located in Place des Terreaux, 1st.is is area. Listed as a historical monument since 1886, it has come a long way! As a matter of fact, it was destroyed by a fire in 1674, just two years after its construction. Only 25 years later the restoration of this magnificent monument in Lyon was ordered. Today we can admire his whole being, Opposite the Opera.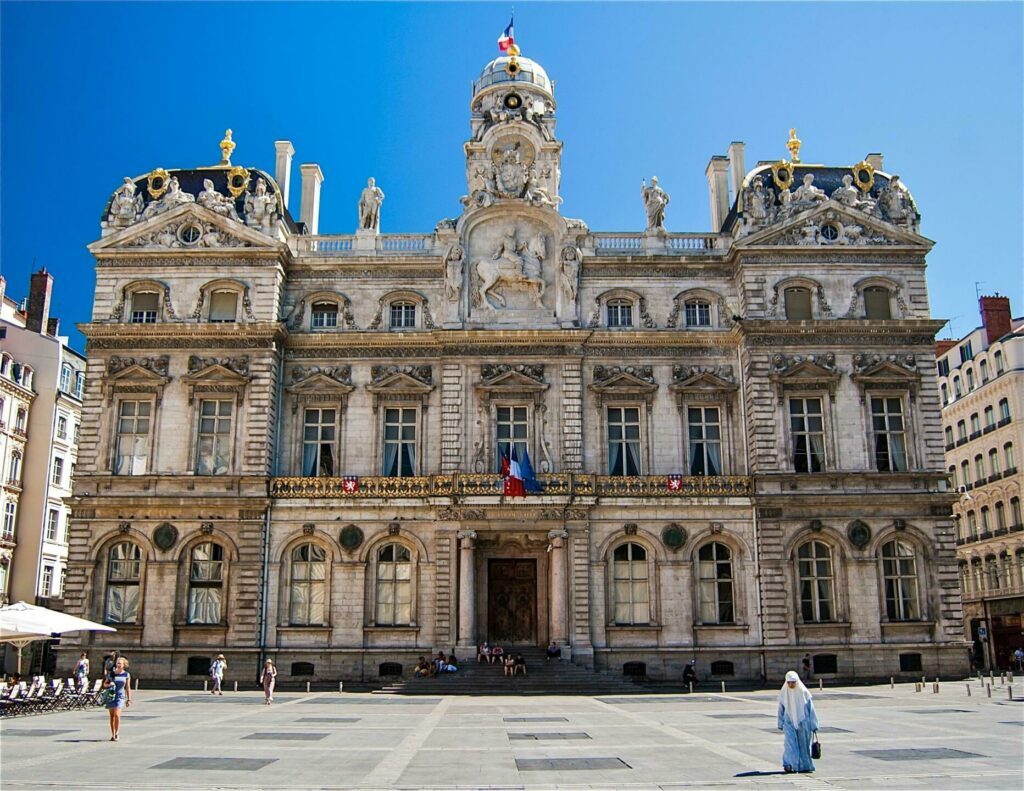 Part Dieu Tower
Part-Dieu Tower is a monument of Lyon. located in 3to neighbourhood. It was named "Pen" because of its original cylindrical shape with the tip at the top. Moreover, The tallest hotel in Europe is located on the upper floors. of the building. The tower also has a restaurant with panoramic views of the city.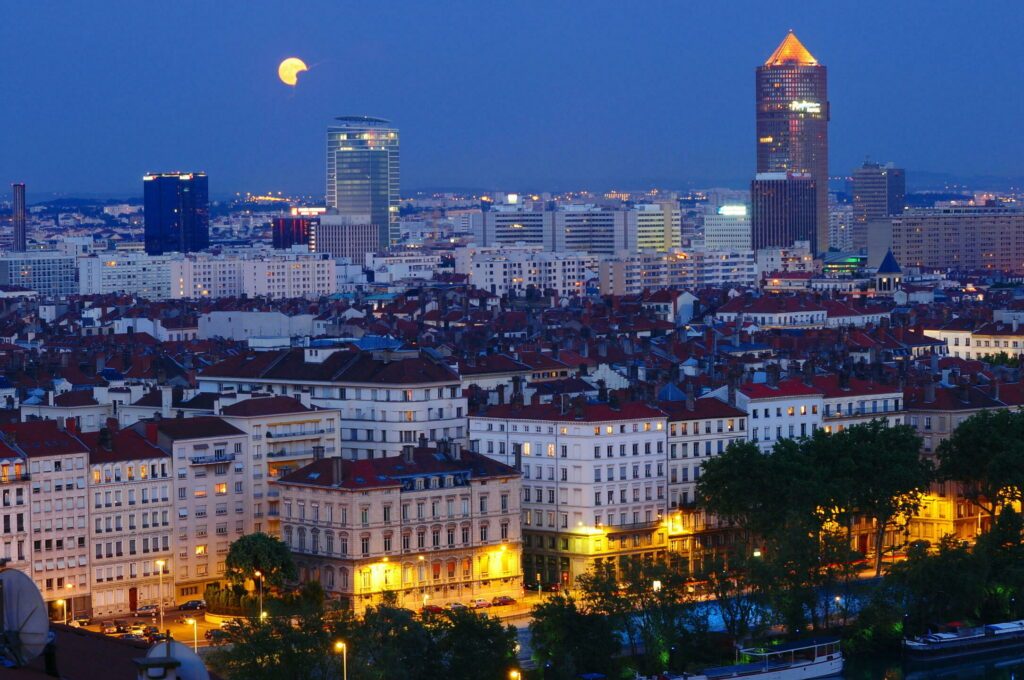 Discover Lyon and be amazed!
Lyon is full of must-see places. For a romantic weekend or a long stay, this city has a thousand and one faces to show you! Lyon's monuments will not fail to dazzle and amaze you. Plus, don't forget to enjoy Lyon gastronomy between your different visits
traveler's toolbox ?
Prepare, compare and book your trip with our selection of must-see sites:
? Reservation: find your hotel/accommodation worldwide
? HomeExchange: #1 home exchange platform
✈️ Skyscanner: absolutely the best flight comparator
⏱ LastMinute: the best offers to leave at the last minute
? RentalCars: search and compare rental cars
? GetYourGuide: book unforgettable tours and experiences